---
Scrap My Car Essex
Scrapping your car in Essex couldn't be more straightforward. With a helping hand from Scrap Car Comparison, we can connect you with our vast network of scrap and salvage buyers to find you the best deal for your scrap car, whether you're based in Chelmsford, Braintree, Colchester, or the surrounding areas.
All the buyers included in our network have undergone thorough quality and service checks. We can also guarantee that you won't be subject to any unexpected fees or costs.

Large Essex Network

Best Prices

Free Collection

Quick and Easy
---
Where to Scrap My Car in Essex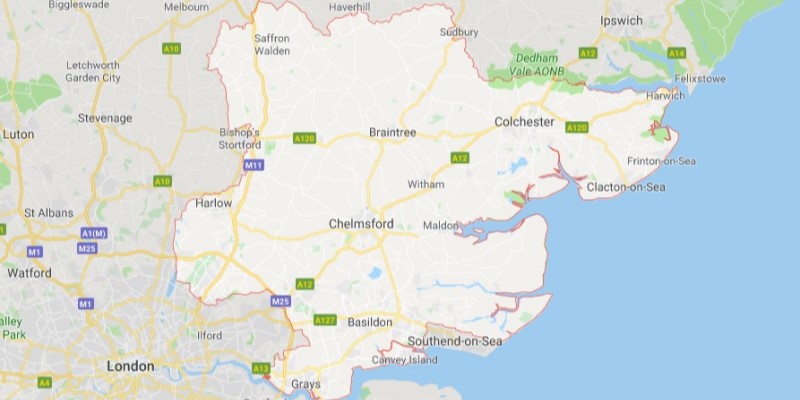 We're collecting scrap cars from your area right now – get a quote today.
If you're looking to scrap your car in Essex, you may have already looked into local buyers to see what kind of prices they're offering. However, did you know that you might be missing out on a great deal by only looking locally?
At Scrap Car Comparison, we consider and compare prices from buyers across the UK, meaning that no matter whether you're selling your scrap car in Colchester or Chelmsford, Braintree or Harlow, Greys or Basildon, you'll be getting the best price and the best deal for your vehicle.
Vehicle Recycling Essex
In the past, you'd take your car to be scrapped, and it would be crushed and left to rust in a local scrapyard. Nowadays the process of car breaking has moved on from simple scrappage to a more involved recycling process. In Essex modern cars may need scrapping or recycling for a wide range of reasons, such as being written off following a collision, or an expensive MOT failure where a replacement car is the better option. Whatever the reason might be, if you have a car in the Essex area that needs scrapping, complete our online form today for a quote, and we'll be in touch soon.
Scrap Car Collection in Essex
No matter where your chosen buyer is located, once you've got your quote, we can start the process of scrapping your car. This process is made much easier by the existence of our local collection agents, who can collect your car from anywhere in the UK and take it to your buyer, even if they're not local to you.
The collection agents will organise a time that's suitable for you and pick up your car for free.
Are you thinking of selling your scrap car? Enter your details in our quote tool and get the best deal for your vehicle today!
Scrap My Van Essex
All of the experienced buyers within our extensive network have spent years in the industry, and have an abundance of knowledge and expertise in both buying, and recovering, damaged or broken vans in and around Essex. So whether your van is old or damaged, we'll offer you a top, guaranteed quote for it.

In order for us to generate a quote for your van, we first require your van's details. This can be done by either calling one of our advisors on 03333 44 99 50, or by completing the form at the top of this page.
What Our Scrap Car Customers Are Saying
We pride ourselves on the professional, friendly and efficient services we provide, from the beginning of your journey, to the very end. We always give impartial advice and provide our customers with the knowledge they need to pick the deal that's right for them. Read what some of our customers have to say:

"Friendly and well organised. Made everything easy and kept me up to date every step of the way. Great price given for my car. Would definitely recommend."
Katie W – Reviews.co.uk

"Extremely good communications, return emailed and phone communication promptly, did exactly as they said they would and money was in my account the same day of collection. Excellent choice, highly recommended, thank you team for a smooth business transaction."
John H – Reviews.co.uk

"Very impressed. Excellent prompt friendly customer service and payment several times more than what I thought my vehicle was worth. Definitely recommend."
Harry C – Reviews.co.uk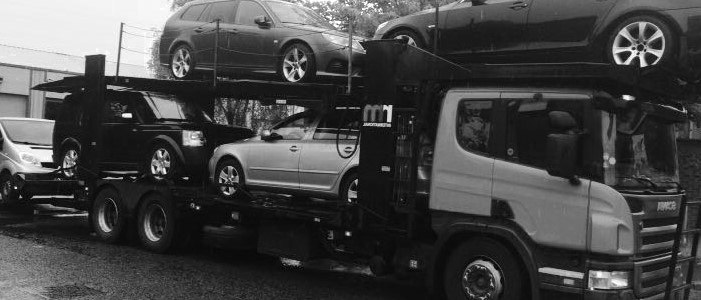 Scrappage FAQs
How Can I Scrap My Car in Essex?
From Southend-on-Sea to Colchester, from Chelmsford to Basildon, our car recycling service is here at your disposal. Wherever you might be in Essex, it's the same straightforward process – simply complete our online form to receive quotes from local providers. Choose the quote you want to go with and the local provider will come and collect your car at a time that's convenient for you.
Will I Need to Take My Car to an Essex Scrap Yard?
The beauty of using Scrap Car Comparison is that you are not limited by the offer of one scrapyard, and you don't have the hassle of getting your car to the scrapyard in the first place. Our local dealer will collect the car from your property, no problem.
Could I Sell My Car for Scrap?
The answer is yes – even if it isn't fit for the road any more, an old car can still raise cash. There are several factors that will decide how much a scrapped or salvaged car is worth, such as the vehicle's age, its make and model, its condition, and external factors such as the current value of scrap metal. If you'd like a better idea of what your end-of-life vehicle is worth, why not start the process now? Just complete our online form with details of your car (or van), and we will get back to you with quotes from dealers in your region.
Can You Collect a Car for Scrap Near Me?
Wherever you are in Essex, we'll be able to collect from you. We offer a collection service to customers throughout the UK, so there's none of the hassle of needing to take you car anywhere to be scrapped – a local supplier will organize to take the car from your property at a time that suits you.
I Have a Salvage Car in Essex, Can You Buy This?
We can buy your salvage car and cars written off by insurance companies will in many cases raise more money that cars going for scrap for other reasons. Check out our guide on salvage cars, and complete our online form today to be quoted for your salvage car.
If you have any more questions on collection, payment or the process, visit our scrapping FAQ page.
Other Locations Near Me
Our expert and experienced Essex buyers network are all waiting to give you the best scrap car price and take your van or car away. Contact us today for a speedy pickup and payment in the East of England and elsewhere.
Here are some of our larger collection areas.