---
Scrap My Car Colchester
If you're looking to scrap your car in Colchester, you're in the right place!
Whether you're in the process of upgrading your car to a newer model or you've had an accident and you're facing extensive repair costs, at Scrap Car Comparison we'll help you find the best quote for your car.
From West Bergholt, Langham, Ardleigh, and Abberton, through to Wivenhow, Dedham, and Manningtree, we're perfectly placed to help you scrap your car, wherever you are in the Colchester area.

Large Colchester Network

Guaranteed Prices

Free Collection

Experienced and professional
---
Where to Scrap My Car in Colchester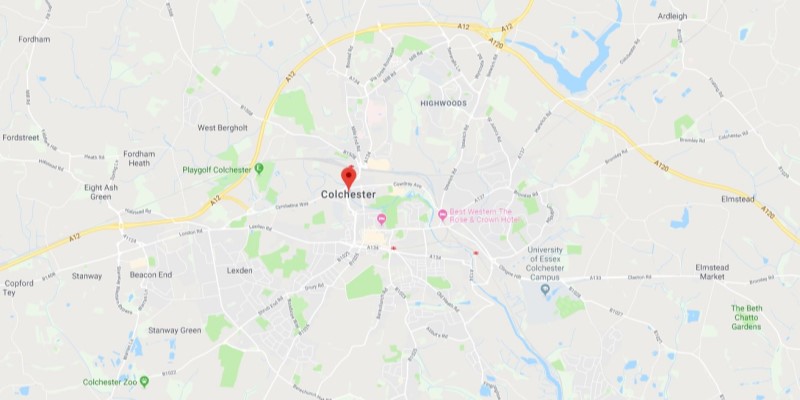 If you're looking to scrap your car in Colchester, make sure Scrap Car Comparison is your first port of call.
Over the years, we've built up an extensive network of some of the very best scrap and salvage buyers across the country, allowing us to deliver the best possible prices, wherever you're located in the UK.
Once you've found the scrap yard offering the best deal, we'll arrange for your scrap car to be collected free of charge – so you won't have to worry about transporting your vehicle from Colchester.
Vehicle Recycling Colchester
If you take up Scrap Car Comparison's easy and environmentally friendly collection service, you'll be giving your car the benefit of an up-to-date car recycling procedure. If you'd like to learn more about what this involves, take a look at our comprehensive guide to modem car recycling. For a simple, straightforward option to dispose of a scrap or salvage vehicle that gives you the piece of mind that it will be recycled by licensed providers, Scrap Car Comparison are ideal. Just complete and submit our online form and we will get back to you with competitive offers to recycle your vehicle.
Scrap Car Collection in Colchester
When you scrap your car through Scrap Car Comparison, free collection comes as standard, wherever your scrap car is located in the UK.
Having been organising scrap car collections across the UK since 2008, you can rest assured that, whether you need your scrap car to be collected from Highwoods, Mile End, Braiswick, Greenstead, or elsewhere in Colchester, we'll provide the highest level of service.
To find out more about scrapping or your car in Colchester or the surrounding area, please get in touch.
Scrap My Van Colchester
Our extensive network is made up of both scrap and salvage buyers, so no matter how old or damaged your van is, we will be able to find a buyer and ensure that you receive a top price for it. 
You can browse and compare from over 100 quotes from across Colchester and Essex, and the one you choose is the quote we'll guarantee. Plus, all of our van collections are free of charge and contact-free.

In order for us to generate a quote for your van, we first require your van's details. This can be done by either calling one of our friendly advisors on 03333 44 99 50, or by completing the form at the top of this page.
What our Scrap Car Customers Are Saying
We pride ourselves on the professional, friendly and efficient services we provide, from the beginning of your journey, to the very end. We always give impartial advice and provide our customers with the knowledge they need to pick the deal that's right for them. Read what some of our customers have to say:

"From start to finish the staff were very friendly and felt very confident using this company. They made everything easy to understand and very helpful throughout the process. I would highly recommend them."
Anthony T – Reviews.co.uk

"Very efficient and quick service. Happy with the price offered and the quick collection. Made getting rid of a burden on the front drive so much easier than I thought!"
Sue R – Reviews.co.uk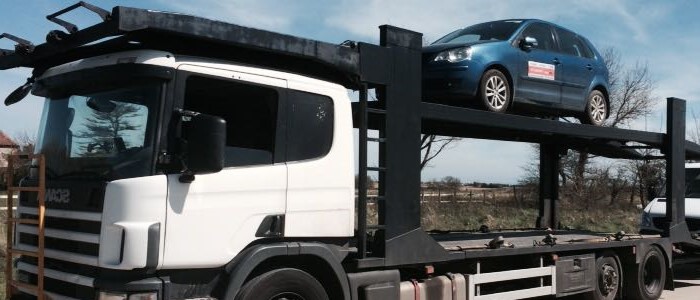 Scrappage FAQs
Where Can I Scrap Car My Old Car in Colchester?
For Colchester and its surrounding region, we offer comprehensive coverage with our network of local scrap car collection providers. Wherever you might be in and around Colchester, we'll have someone available to collect your car at your convenience, so there's no need to take it to your local scrap yard.
I Need My Car Collected Near Colchester, Can You Help?
We will certainly be able to help you if you have a car to be scrapped, as we are able to offer access to a wide network of scrap car collection companies available to collect cars – it's all part of our service. The process in the same in Colchester as it is throughout the UK – simply complete our online form and we'll be in touch with a selection of cash offers to collect the car.
Can You Collect a Salvage Car?
Do you have a salvage car which has been written off by your insurer? We'll be able to make you an offer and take it off your hands. Salvage vehicles very often receive higher offers than standard scrap cars, so to see what you can get when we collect your salvage car, just fil out our online form to receive the information you need.
How Do I Scrap a Car in Colchester?
At Scrap Car Comparison we take great pride in providing you with a fast, easy option to scrap your car. To get the ball rolling, just complete and submit our online form, including details of the vehicle to be scrapped. We'll come back to you with a selection of offers from local scrap car collectors. You can choose which offer you'd like to take up, and can then arrange collection on a convenient date.
Do I Need to Take my Car to a Scrap Yard Outside Colchester?
Don't worry, you won't have the hassle of having to get your old vehicle to a scrap yard – our service is based on collection of your scrap car. You can choose from a range of quotes from local scrap dealers, all of whom will collect as part of the service.
If you have any more questions on collection, payment or the process, visit our scrapping FAQ page.
Other Locations Near Me
Our most popular Colchester scrap car collection locations include Highwoods, Elmstead, Rowhedge, and Eight Ash Green.
We have a vast network or buyers in Colchester, all waiting to pick up your scrap or salvage van or car. Contact us right now for a rapid collection anywhere in the UK. Here are some of our larger collection areas.