Are you looking to scrap your vehicle in Aberdeen? Scrap Car Comparison will compare over 100 quotes to get you a top price for your vehicle – regardless of its condition. Simply enter a few details into our free scrap calculator and compare quotes to find the best deal with free collection and same-day payment. Whether you're in Clinterty, Bieldside, Ferryhill or Blackdog you can be sure to find the most competitive price, guaranteed!

All of our scrap and salvage buyers are fully checked to ensure they uphold the high standards of service we provide. Plus, you can rest assured knowing there will be no hidden costs, just scrappage made
simple!

Extensive Scottish Network

Guaranteed Prices

Free Collection

Experienced and professional
---
Where to Scrap My Car in Aberdeen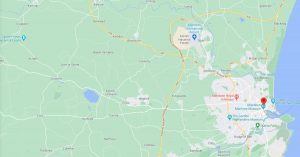 Our trusted and experienced scrap and salvage buyers operate across the country, collecting vehicles in a whole range of conditions. Our wide ranging network of buyers means you're able to browse and compare quotes to find the best possible price – you won't be stuck with local buyers in and around Aberdeen offering average prices. Whichever quote
you choose, the collection will always be free, regardless of where the buyer is coming from. We compare quotes so you can walk away with the most competitive price available! Once you've selected the quote you'd like, our friendly team will be in touch to talk you through the rest of the Scrap Car Comparison process.
Vehicle Recycling Aberdeen
The good news is that almost every part in an old, damaged or unused vehicle has the potential to be recycled and used again, so together with our knowledgeable and experienced buyers you're in the best place to compare quotes and find the top price in the market. To find out more about vehicle recycling in Aberdeen and further afield, read our guide to car recycling.
Scrap Car Collection in Aberdeen
To find the best price for your scrap car or damaged vehicle in Basingstoke, get in touch today. Even if you're in the outskirts of Aberdeen, we'll still collect your vehicle on a day and time that suits you – at no extra cost. Plus, we understand how stressful it can be when getting rid of an old vehicle, especially one which you've had for along time. That's why all of our staff and buyers are extremely understanding, patient and professional, ensuring you're informed and have the support you need throughout the process.
Scrap My Van Aberdeen
Looking to sell your van for scrap or salvage? We've made the process easy by creating a nationwide network of trusted local buyers, commercial van breakers and Authorised Treatment Facilities who are ready to buy your scrap van, regardless of the condition or where you are based.
Prices in the scrap metal market are calculated based on a van's weight, usually per ton, and the value of a van can rise and fall depending on the fluctuating metal market. However, we guarantee all of our quotes which means that, regardless of any market fluctuations, the price which you have been quoted is the price that you will receive!
The process of scrapping a van is similar to our scrap car process, so find out more or get started with your personalised quote.
What Our Scrap Car Aberdeen Customers Are Saying
We pride ourselves on the professional, friendly and efficient services we provide, from the beginning of your journey, to the very end. We always give impartial advice and provide our customers with the knowledge they need to pick the deal that's right for them. Read what some of our customers have to say:

"Quick, professional and efficient service. From the
advice on the phone and email before collecting to be sure everything went smoothly, driver being on time and courteous to the final phone call to arrange payment. Would highly recommend."
Randeep G – Reviews.co.uk 

"Absolutely fantastic service. Everything went as smooth as clockwork. Driver was most helpful and accommodating. A great way to get an old vehicle taken away."
Stephen F – Reviews.co.uk
Scrap Yard FAQs
How Much is My Vehicle Worth?
The factors which make up a vehicle's worth are constantly changing, which means that the value of any given vehicle fluctuates and is never fixed for very long. As part of our service we guarantee all of our quotes for 24 hours regardless of any market fluctuations. To see what your vehicle is worth simply complete the form above for a free, instant quote.
Does My Car Need To Be Clean?
Yes and no. The buyers on our network do not expect your vehicle to be cleaned, waxed and polished but they do expect all rubbish in the interior of your vehicle to be removed.
How Soon Can You Collect My Car?
Once you have accepted a quote for your vehicle we will arrange for the collector to contact you directly. This can take up to 48 hours but is typically the same/next day. When the buyer contacts you they will discuss collection options and ensure that the collection of your vehicle will be scheduled on a day which is suitable for you both. Depending on the collector's availability this can take anywhere from a few hours to a few days, however our collectors aim to collect the vehicle as soon as possible and will let you know if there are any unusual delays.
Do I Have To Pay Anything?
No. Selling your vehicle through Scrap Car Comparison is a free service and we guarantee all of the prices offered by the buyers on our network. There are no hidden fees or nasty surprises when using our service so,as long as you have accurately described your vehicle, the price which you were quoted is the price which you will receive.
Do You Buy Insurance Write-Offs?
Yes. Our network of buyers spans nationwide and consists of specialist buyers for both scrap and salvage vehicles. So regardless of the condition of your vehicle, if you are selling a category car we'll be able to find somebody interested in purchasing it. Read more in our Buy Back Hub. Any more questions on collection, payment or the process, visit our scrapping FAQ page.
How Do Your Online Quotes Work?
All we need is a few details. Simply enter your vehicle registration and postcode, we'll then scan our extensive network of scrap and salvage buyers to find you the top, most competitive prices in the market. Each quote is generated against a criteria which takes into account your
vehicle make, model and condition, as well as the price of scrap metal in the fluctuating market. We will send you the best quotes so you can choose the quote you'd like to accept. All of our quotes are guaranteed, so you can rest assured you won't run into any hidden extras on the day your vehicle is collected!
My Car Is Not At My Home Address – Can You Still Collect It?
Yes, our collectors can collect from a variety of locations. Just make sure you enter the postcode of where the car is located so we can find the right buyer for your vehicle. Plus, ensure you have given us the relevant information on where your vehicle is located so we can arrange the necessary recovery equipment. 
When Will I Get Paid?
All payments are put through once the vehicle has been collected, so you'll get paid the very same day. If you have any more queries on the scrapping process, read our most frequently asked questions or get in touch with us.
Other locations near me
We can collect from all over Scotland! Just get in touch with us or get your personalised, free quote in just 30 seconds.
Here are some of our larger collection areas.