---
Scrap My Car Scotland
If you're in Scotland looking for a good deal for your old, unused or damaged vehicle, you're in the right place! Scrap Car Comparison compares over 100 quotes from buyers across Scotland and the UK who can offer you the most competitive prices on the market, regardless of the condition, make and model of your vehicle.
Plus, all of our collections are carried out with a no-contact service, and you'll receive payment on the very same day your vehicle is collected – at no extra cost too! So whether you're in Glasgow, Edinburgh, Aberdeen, Inverness, Dumfries or somewhere more rural, we'll find a buyer to offer you a top price, and collect your vehicle at no extra cost.

Large Scottish Network

Guaranteed Prices

FREE Collection

Expert Buyers
---
Where to Scrap My Car in Scotland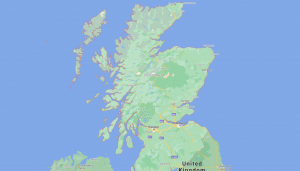 Our network is full of experienced and knowledgeable scrap and salvage buyers who are ready to quote your car or van, and offer you a competitive price. Each of our buyers are fully checked and monitored to ensure they uphold the high level of service Scrap Car Comparison offers its customers. You can browse and compare over 100 quotes to find the deal that's right for you – you won't have to settle for average quotes local to you.

Once you've accepted the quote you want, our expert team will be in touch to talk you through our simple process and answer any queries you may have. We understand it can be stressful getting rid of a vehicle, so our team will be on hand 24/7 to offer support and impartial advice, you can be sure you're making the decision that's right for you.
Your vehicle will be collected on a day and time to suit you, and our buyers can give you a hand with the paperwork! You'll receive the payment for your vehicle on the very same day so you rest assured the process is efficient, simple and trusted! Read what some of our customers are saying about Scrap Car Comparison.
Vehicle Recycling Scotland
The recycling industry is booming, so much so it's become a key part of the automotive industry and particularly within the scrap car sector. Our scrap and salvage buyers are experienced enough to understand the value an end of life vehicle holds, as well as the recycling potential. Almost every part in a modern vehicle has the potential to be recycled and reused, so you can rest assured that your vehicle will always be in good hands.

To find out more about vehicle recycling in Scotland, read our guide to car recycling.
Scrap Car Collection in Scotland
Our network is made up of over 120 scrap and salvage buyers, which makes finding a buyer for your damaged, old or unwanted vehicle incredibly easy; not just because we cover almost every area in Scotland but we can also find a company to purchase your vehicle regardless of your location. Because we can offer this, we guarantee our prices, so the price you're quoted is the price you'll receive!

To get started, all we need is your postcode and registration number, this will let us know where in Scotland you're located, so we can then find the right buyers for you. Your registration number will help us identify the vehicle you'd like to scrap.
Scrap My Van Scotland
Looking to sell your van for scrap or salvage? We've made the process easy by creating a nationwide network of trusted local buyers, commercial van breakers and Authorised Treatment Facilities who are ready to buy your scrap van, regardless of the condition or where you are based.
Prices in the scrap metal market are calculated based on a van's weight, usually per ton, and the value of a van can rise and fall depending on the fluctuating metal market. However, we guarantee all of our quotes which means that, regardless of any market fluctuations, the price which you have been quoted is the price that you will receive!

The process of scrapping a van is similar to our scrap car process, so find out more or get started with your personalised quote.
What Our Scrap Car Scotland Customers are Saying
We pride ourselves on the professional, friendly and efficient services we provide, from the beginning of your journey, to the very end. We always give impartial advice and provide our customers with the knowledge they need to pick the deal that's right for them. Read what some of our customers have to say:
"A really quick and easy transaction. Made getting rid of my car incredibly simple and I was pleased with the amount I received."
Helen K – Reviews.co.uk

"The process was easy, straightforward and exactly as described and the price was better than had been offered!!! Would definitely recommend."
Martin M – Reviews.co.uk

"Very efficient the way the transaction was handled, from start to finish. Easy to deal with. Also the best price paid for my vehicle. I would highly recommend ScrapCarComparison to my friends and family."
Daniel T – Reviews.co.uk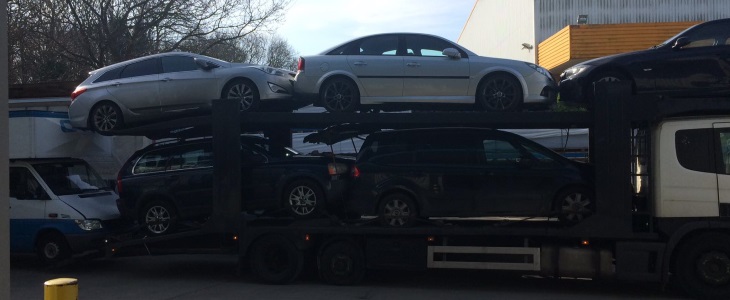 Scrappage FAQs
Do You Price Match?
We will always deliver any price you have already received to our buyers in order to try and price match or beat the quote you have received. Our nationwide network of specialist buyers in both the scrap and salvage markets mean that we are able to offer some of the most competitive prices. If you have been offered a higher price elsewhere be sure to let us know the amount and we'll see if our buyers are open to negotiation.
Are There Any Areas in Scotland Which You Can't Collect From?
The buyers on our network cover all Scotland and so the majority of towns, villages and cities can be collected from. If, however, your vehicle is in a particularly remote location it may be more difficult to retrieve, however that's not to say that our buyers won't be able to collect it! Our buyers have an array of recovery equipment and so if you'd like to know if we have buyers who collect from your area get in contact for a no obligation quote!

Can I Scrap My Van in Scotland?
Yes! Our network supports van scrappage too, simply complete our form providing the information about your vehicle and we'll issue quotes for scrapping your van from local providers based in Scotland and further afield! Your chosen dealer will then collect the van on a mutually convenient date.
I Have Taken Parts Off My Vehicle – Can You Still Take It?
Yes! Although it's worth noting that removing parts off your vehicle may significantly affect the price in which you are quoted as it means your car may only be suitable for scrap, and not salvage purposes. However your vehicle will still be worth something. In order to find out what the value of your vehicle is simply fill out the above form with your vehicle's details and we will search our nationwide network of buyers for you to find the most suitable buyer and price for you.
Does It Matter If I Do Not Have Any Service History?
No. Any service history is appreciated however it is not a requirement. If you do not have any service history for the vehicle please ensure that we are aware during the quote process. Our friendly team is always on hand to answer your queries!
My Car Is In Poor Condition, Can You Still Collect?
No problem! Our comparison service searches nationwide to find the best price for your vehicle no matter what the vehicle's condition, make or model. When filling out the form, just be as accurate as possible when describing the vehicle's condition and we'll search our network to find the most suitable buyer for you!
When Will I Get Paid?
You'll receive payment on the very same day your vehicle is collected.
If you have any more queries on the scrapping process, read our most frequently asked questions on scrapping a car.
Other Locations Near Me
We can collect from all over Scotland and the UK. Just get in touch with us or get your personalised, free quote in just 30 seconds.