Most car owners should be aware of the V5C log book and how it links with your vehicle – this is often considered to be a key item of documentation required when selling a vehicle for scrap or salvage. But what is it needed for? And what if you've misplaced yours? Read on to find out more.
What is a V5C Log Book?
The V5C is a logbook designed to track the registration and taxation history of any vehicle, and is required by the DVLA when you buy or sell your car. When you first buy the car, your details will be entered into the log book to prove ownership, and if you then go on to sell it, then you'll use the log book to pass ownership over to the buyer.
In the United States, this would be referred to as the 'vehicle title' and some people also simply refer to it as their 'car papers' or 'documentation', but in general it's just referred to as the V5C or vehicle logbook.
You can learn more about the V5C document with our guide.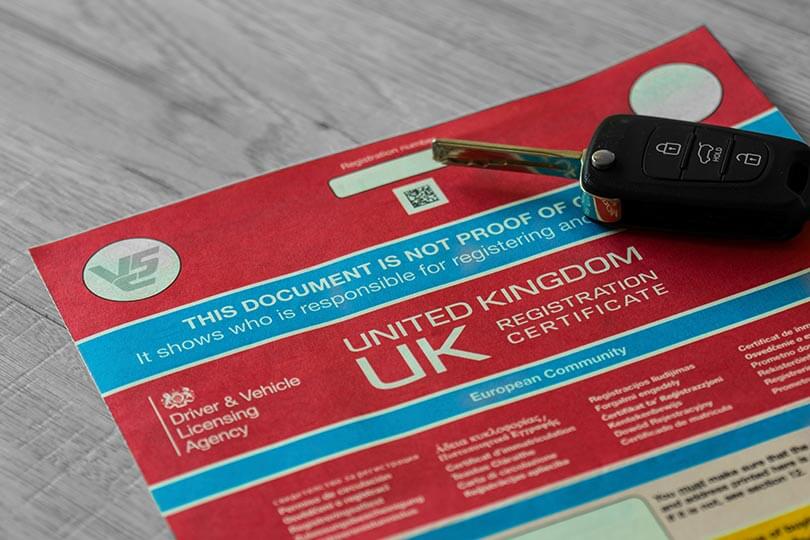 Why is a V5C Log Book Useful When Scrapping a Car?
The V5C proves to the DVLA that you no longer own the vehicle. When you're scrapping your car, you are literally selling your car, van or bike to the scrap dealer – they then go on to salvage or scrap it in a safe, authorised way. All you have to do is complete section 9 with the dealer and, once it has been signed by you both, send it off to the DVLA by posting it to: DVLA, Swansea, SA99 1AR.
Can I Scrap my Car Without the V5C Log Book?
Previously, scrap dealers required the V5C log book as it was the only way of informing the DVLA that they were now taking charge of your vehicle. In general, it makes sense (and is simply easier) to continue with this process as most people still have their log book and are quickly able to fill out the relevant section of the document. It also helps the scrap dealer to be able to prove you're the owner of the vehicle, by comparing the log book to your photo ID.
More recently, however, there is an option to simply provide the DVLA with all the necessary information by letter to DVLA, Swansea, SA99 1BD (you can find out more through the gov.co.uk website). You'll need to provide:
your name and address
the name and address of the scrapyard or scrap dealer
the date of sale
the vehicle registration
the make and model of your car
You must include all of this information, otherwise the DVLA will not record the sale and you won't be able to claim back on any tax refunds.
Ultimately, the V5C document makes it a lot simpler for both you as the seller and the company buying it from you to process. Not having one will not legally stop most buyers purchasing your vehicle, but it may put them off. Also, if they intended to buy it from you for salvage, or for uses other than scrapping, it could mean you receive a reduced price.
What if the Scrap Dealer Still Asks for a V5C Log Book?
It may be that some scrap dealers still prefer to work with the V5C log book. The most important thing is that you can prove who you are in your connection to the vehicle. So, photo ID and some kind of utility bill is essential. We explain more about why ID is so important when scrapping your car in this guide. We highly recommend informing the scrap dealer that you don't have a V5C document when you're arranging the collection, so you can avoid any difficulties or additional charges when they're picking up your car.
Can I Replace My V5C Log Book?
If you'd still prefer to complete the actual V5C document when scrapping your car, but you can't find your own copy, you'll need to order a replacement. This costs £25 and can be ordered through the gov.uk website.
What Other Documentation Do I Need to Scrap My Car?
The most important piece of documentation you'll be legally required to provide when scrapping your car is photo ID, which, when combined with a utility bill, will help prove that you are who you say you are (in accordance with the Scrap Metal Dealers Act of 2013).
Check out our Scrap Car Collection FAQs for more information about requirements for scrapping your vehicle. Then, why not get started on scrapping your car today? We'll help you to secure a quote and discover how much your scrap car may be worth.