---
Scrap My Car Glasgow
Are you in Glasgow looking for a trusted company to scrap your vehicle? Scrap Car Comparison can lend a hand! 
We work with a network of experienced scrap and salvage buyers from across Scotland and the UK. We compare over 100 quotes from both local Scottish buyers and buyers further afield who can offer you the most competitive quotes in the market. We'll find a buyer for every vehicle, regardless of the condition, make and model. Plus, we'll collect your vehicle at no extra cost!


Extensive Scottish Network

Guaranteed Prices

Free Collection

Experienced and professional
---
Where to Scrap My Car in Glasgow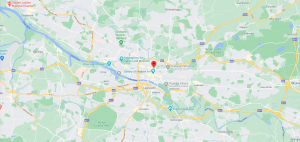 Whether you're in Parkhead, Govanhill, Baillieston, Hillington or surrounding areas, we'll find a buyer for every vehicle! You don't need to worry about finding a scrap yard in Glasgow, if the best offer is elsewhere in the UK, we'll come and collect your vehicle at a time and location to suit you. 
Our experienced buyers operate across the country, collecting vehicles in just about any condition! Plus, our friendly team will offer you personal support and impartial advice from the start to the finish, making sure you're happy, and that the process runs smoothly.
Vehicle Recycling Glasgow
Did you know that almost every part of a modern car or van can be broken down and recycled, going on to be used within other vehicles or within construction materials. All of our scrap and salvage buyers know the recycling potential a vehicle has, so you can rest assured knowing that your vehicle will always be in good hands with Scrap Car Comparison.

To find out more about vehicle recycling in Dundee and the rest of Scotland, read our guide to car recycling.
Scrap Car Collection in Glasgow
Our network of trusted scrap and salvage buyers are vetted and regularly checked to ensure they uphold the high levels of service Scrap Car Comparison provides. Because of our extensive network, you can compare over 100 personalised quotes, to find the price that suits you. All of our collections are done contact-free, so you can rest assured the process is completely safe and secure.
Plus, our friendly team will be on hand to offer you support from the very beginning to the end, answering all your queries and giving you non-partial advice, so you can make the decision that's right for you.
Scrap My Van Glasgow
Do you have a van that you're looking to sell in Glasgow? Scrap Car Comparison will offer you a top, guaranteed price for it – regardless of the condition. Whether your van has failed its MOT, is old and worn out, has crash damage or a faulty part, our knowledgeable scrap and salvage buyers will quote your van and offer you the most competitive prices, plus they'll collect it free of charge.

The process of scrapping a van is similar to our scrap car process, so find out more or get started with your personalised quote. 
What Our Scrap Car Customers Are Saying
We pride ourselves on the professional, friendly and efficient services we provide, from the beginning of your journey, to the very end. We always give impartial advice and provide our customers with the knowledge they need to pick the deal that's right for them. Read what some of our customers have to say:

I would totally recommend this company to anyone. I have never used a service like this before and so didn't know what to expect. Co-Part came and collected and were very courteous, professional and helpful. A truly delighted customer." 
Martin B – Reviews.co.uk 

"We got more money than we were hoping to get, the deposit, the vehicle pick up and the balance of payment were all on time. Can't ask for anymore."
Dale B – Reviews.co.uk
Scrappage FAQs
Are There Any Areas In Glasgow Which You Can't Collect From?
The buyers on our network cover all of the UK and so the majority of towns, villages and cities can be collected from. If, however, your vehicle is in a particularly remote location it may be more difficult to retrieve, however that's not to say that our buyers won't be able to collect it! Our buyers have an array of recovery equipment and so if you'd like to know if we have buyers who collect from your area get in contact for a no obligation quote!
Will The Collector Fill Out The Paperwork?
All of the collectors on our network believe in helping to make the process as hassle-free as possible for you, and with years of experience in the industry they know the process inside out. It will be down to both you and the collector to sign section 9 of your V5c document, however it will be your responsibility to send it to the DVLA. If you have any questions our collectors or in-house team will be able to advise you.
Are There Any Vehicles You Don't Buy in Glasgow?
Not usually as we have compiled a nationwide network of buyers who specialise in purchasing both scrap and salvageable vehicles. If you're at all concerned about your vehicle, or the price you may receive for it, simply fill out the above form for an instant no obligation quote.
Are Your Prices Guaranteed?
Yes, subject to inspection. All of our prices are guaranteed, subject to inspection, upon receipt of a signed purchase agreement. This means that as long as the vehicle has been described accurately during the quotation stage you will receive the exact amount which you were quoted.
When Will I Get Paid?
You'll receive payment on the very same day your vehicle is collected.
Can I Donate My Car To Charity?
Many people choose to donate the funds raised from scrapping a vehicle to charity, and we're more than happy to help our customers do this. With Scrap Car Comparison you can choose to donate some, or all of the profits to one of our featured charity partners – find out more on our amazing 'Donate a Car Scheme'.
If you have any more queries on the scrapping process, read our most frequently asked questions on scrapping a car.
Other locations near me
We can collect from all over Scotland! Just get in touch with us or get your personalised, free quote in just 30 seconds. 
Here are some of our larger collection areas.