Are you in Glasgow looking for a trusted company to scrap your vehicle? Scrap Car Comparison can lend a hand! 
We work with a network of experienced scrap and salvage buyers from across Scotland and the UK. We compare over 100 quotes from both local Scottish buyers and buyers further afield who can offer you the most competitive quotes in the market. We'll find a buyer for every vehicle, regardless of the condition, make and model. Plus, we'll collect your vehicle at no extra cost!


Extensive Scottish Network

Guaranteed Prices

Free Collection

Experienced and professional
---
Where to Scrap My Car in Glasgow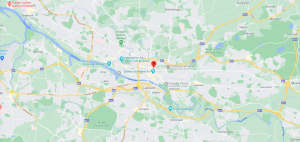 Whether you're in Parkhead, Govanhill, Baillieston, Hillington or surrounding areas, we'll find a buyer for every vehicle! You don't need to worry about finding a scrap yard in Glasgow, if the best offer is elsewhere in the UK, we'll come and collect your vehicle at a time and location to suit you. 
Our experienced buyers operate across the country, collecting vehicles in just about any condition! Plus, our friendly team will offer you personal support and impartial advice from the start to the finish, making sure you're happy, and that the process runs smoothly.
Vehicle Recycling Glasgow
Did you know that almost every part of a modern car or van can be broken down and recycled, going on to be used within other vehicles or within construction materials. All of our scrap and salvage buyers know the recycling potential a vehicle has, so you can rest assured knowing that your vehicle will always be in good hands with Scrap Car Comparison.

To find out more about vehicle recycling in Dundee and the rest of Scotland, read our guide to car recycling.
Scrap Car Collection in Glasgow
Our network of trusted scrap and salvage buyers are vetted and regularly checked to ensure they uphold the high levels of service Scrap Car Comparison provides. Because of our extensive network, you can compare over 100 personalised quotes, to find the price that suits you. All of our collections are done contact-free, so you can rest assured the process is completely safe and secure.
Plus, our friendly team will be on hand to offer you support from the very beginning to the end, answering all your queries and giving you non-partial advice, so you can make the decision that's right for you.
Scrap My Van Glasgow
Do you have a van that you're looking to sell in Glasgow? Scrap Car Comparison will offer you a top, guaranteed price for it – regardless of the condition. Whether your van has failed its MOT, is old and worn out, has crash damage or a faulty part, our knowledgeable scrap and salvage buyers will quote your van and offer you the most competitive prices, plus they'll collect it free of charge.

The process of scrapping a van is similar to our scrap car process, so find out more or get started with your personalised quote. 
What Our Scrap Car Customers Are Saying
We pride ourselves on the professional, friendly and efficient services we provide, from the beginning of your journey, to the very end. We always give impartial advice and provide our customers with the knowledge they need to pick the deal that's right for them. Read what some of our customers have to say:

I would totally recommend this company to anyone. I have never used a service like this before and so didn't know what to expect. Co-Part came and collected and were very courteous, professional and helpful. A truly delighted customer." 
Martin B – Reviews.co.uk 

"We got more money than we were hoping to get, the deposit, the vehicle pick up and the balance of payment were all on time. Can't ask for anymore."
Dale B – Reviews.co.uk
Scrap Yard FAQs
My Car is in Poor Condition, Can You Take it?
Yes! Our comparison service searches nationwide to find the best price for your vehicle no matter what the vehicle's condition. Simply fill out the above form, making sure you include all of the information regarding your vehicle, and we'll search our nationwide network to find the most suitable buyer for you!
I Have Taken Parts Off My Vehicle.
Removing parts off your vehicle may significantly affect the price in which you are quoted as it means your car may only be suitable for scrap, and not salvage purposes. However your vehicle will still be worth something. In order to find out what the value of your vehicle is, simply fill out the above form with your vehicle's details and we will search our nationwide network of buyers for you to find the most suitable buyer and price for you.
Do You Remove Other Types Of Scrap?
No, we only specialise in comparing prices for scrap and salvageable vehicles.
What Happens If My Car Is Still At The Garage?
No worries at all. Our buyers can collect from almost anywhere as long as the location where the vehicle is located is accessible for a recovery vehicle.
What Do I Need On The Day Of Collection?
On the day of collection, if you have them, you will need to provide the following:
All sets of keys

Photo ID – driving license or passport

Provide your v5c (also known as a logbook) 

Any service or MOT history 
Find out how to prepare your car for scrapping in our useful guide. 
What Do I Do If I Don't Have A V5c?
In the event that you do not have the V5c 'registration certificate' you can either apply for a replacement using a V62 form or scrap the vehicle and have a Certificate Of Destruction issued. In this case the collector may request proof of identification and ownership of the vehicle. Please note that insisting your vehicle is sold for scrap may limit the amount offered as salvage vehicles tend to retrieve higher quotes. To find out more, read our helpful guide on scrapping without a v5c. 
Are There Any Vehicles You Don't Buy?
Not usually as we have compiled a nationwide network of buyers who specialise in purchasing both scrap and salvageable vehicles. If you're at all concerned about your vehicle, or the price you may receive for it, simply fill out the above form for an instant no obligation quote.
Do You Quote on Salvage Cars?
Salvage cars are worth more than scrap cars. If you have a salvage van or car, don't take it to the scrap yard, fill in our online form and get immediate prices. If you have any more questions on collection, payment or the process, visit our scrapping FAQ page.
Other locations near me
We can collect from all over Scotland! Just get in touch with us or get your personalised, free quote in just 30 seconds. 
Here are some of our larger collection areas.