Here at Scrap Car Comparison, we can help you find the best price for your scrap car in Wolverhampton.
Comparing scrap car prices from over 100 fully checked professional scrap car buyers across the UK, we'll ensure you find the best price for your scrap vehicle, regardless of its make, model, or condition.
Simply complete our quick and easy online form, providing your car registration and postcode, or call our free-phone number, and let us take care of the rest.

Large Wolverhampton Network

Best Prices

Free Collection

All UK Locations
---
Where to Scrap My Car in Wolverhampton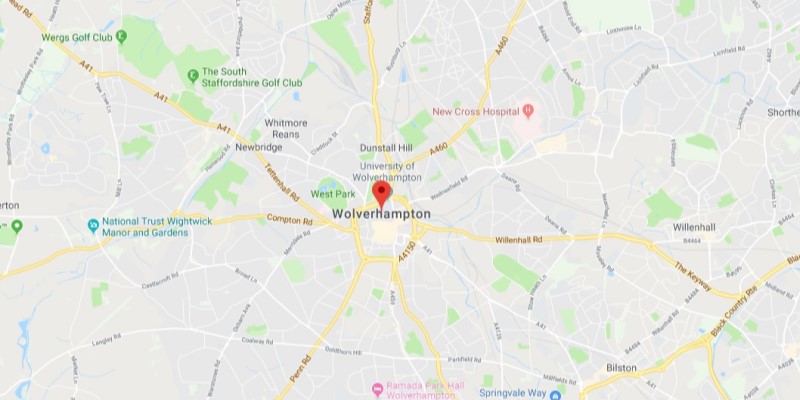 If you're looking to scrap your car in Wolverhampton, make sure Scrap Car Comparison is your first port of call.
Looking to scrap your car in Wolverhampton? Make sure Scrap Car Comparison is your first port of call.
Compare scrap prices in Wolverhampton and around the UK to find the best possible quote, with no extra costs or hidden charges.
Vehicle Recycling Wolverhampton
The process of scrapping a car has evolved. Instead of simply being crushed and cast aside to a corner of a scrap yard, scrap cars are recycled as completely as possible using the latest techniques. So for scrapping a car in Wolverhampton in a way that's environmentally friendly, Scrap Car Comparison are the number one choice.
Scrap Car Collection in Wolverhampton
We've got a team of local collection agents across the country, so, wherever you are in Wolverhampton, we can collect your car and deliver it to your chosen scrap yard. This scrap car collection service is totally free of charge and we'll arrange a collection time and date that works for you.
To find out more about scrapping your car in Wolverhampton and find the best price for your vehicle, get in touch.
Scrap My Van Wolverhampton
Do you have a van that you're looking to sell in Wolverhampton? Scrap Car Comparison will offer you a top, guaranteed price for it – regardless of the condition. Whether your van has failed its MOT, is old and worn out, has crash damage or a faulty part, our knowledgeable scrap and salvage buyers will quote your van and offer you the most competitive prices, plus they'll collect it free of charge.

The process of scrapping a van is similar to our scrap car process, so find out more or get started with your personalised quote.
What Our Scrap Car Customers Are Saying
We pride ourselves on the professional, friendly and efficient services we provide, from the beginning of your journey, to the very end. We always give impartial advice and provide our customers with the knowledge they need to pick the deal that's right for them. Read what some of our customers have to say:

"From start to finish the staff were very friendly and felt very confident using this company. They made everything easy to understand and very helpful throughout the process. I would highly recommend them."
Anthony T – Reviews.co.uk

"Very efficient and quick service. Happy with the price offered and the quick collection. Made getting rid of a burden on the front drive so much easier than I thought!"
Sue R – Reviews.co.uk

"Excellent service and were kept updated with everything from the price to when the car was picked up. Extremely pleased with the courtesy and politeness shown to me at all times. Thank you."
Julie F – Reviews.co.uk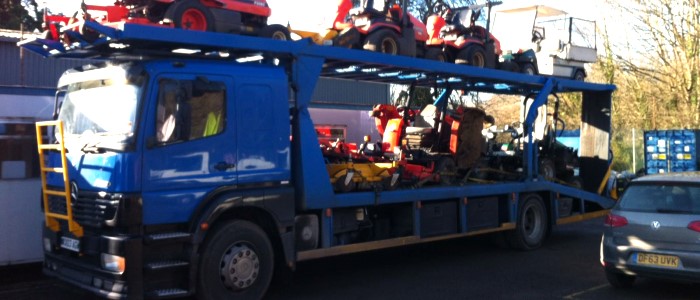 Scrappage FAQs
What Does it Cost to Scrap Cars in Wolverhampton?
Good news! Modern day methods of car scrappage and recycling, making full use of spares and scrap metals, mean that you can expect to profit from scrappage of your car. If you'd like to see what you'd make from scrapping your car, just complete our simple online form, and we'll come back to you with offers from local scrap car agents.
Can I Donate My Old Car to Charity?
Donating the funds raised from scrapping cars has become very popular in recent years. At Scrap Car Comparison we offer our customers full support for donating their cars. With our service you can decide what percentage of the car value you would like to donate, and you can decide the charity it will go to. To learn more about donating your car to a good cause, check out our article on charity donation.
Could I Get My SORN Car Collected Near Wolverhampton?
If you are located in Wolverhampton or places close by such as Walsall, West Bromwich and Telford, we can collect your SORN vehicle and arrange for it to be scrapped. The process couldn't be easier – simply complete our online form, and you'll receive a selection of competitive offers from local agents. Choose the offer you'd like to proceed with and the scrap car collection provider will collect at your convenience.
Could I Scrap My Van?
As well as cars, Scrap Car Comparison are very happy to help you scrap your old van, and the process to do so is much the same. Simply complete our online form and we will get back to you shortly, providing you with a quote for your old van from local dealers. They will be able to collect the van at a time that suits you.
Can You Recycle Cars in Wolverhampton?
The latest recycling processes have reached the point where nearly every part of a scrap car can by recycled or repurposed. If you are based in Wolverhampton or the surrounding area, we will be able to recycle your vehicle for you using up to date methods. If you complete and submit our online form with details of your car, we'll take things from there.
If you have any more questions on collection, payment or the process, visit our scrapping FAQ page.
Other Locations Near Me
With local collection agents around the country, we can collect your car from any area of Wolverhampton, including Dunstall Hill, Blakenhall, Monmore Green, Moseley, Tettenhall, Bradmore, and more.
Our large group of prefessional scrap car buyers in Wolverhampton are ready and available to come and get your van or car. Contact us right now for a free quote and arrange a time for pickup.
Here are some of our larger collection areas.