If you're looking for a free scrap van or car collection service in London, you've certainly landed in the right place.Here at Scrap Car Comparison, we make scrapping your car quick, easy, and hassle free. Offering a free collection service in London and absolutely no hidden charges, we will help you to compare over 100 buyers for your scrap or damaged vehicle.

All London Locations

Huge Buyer Network

Free Collection in London

Top Prices
---
Where to scrap my car in London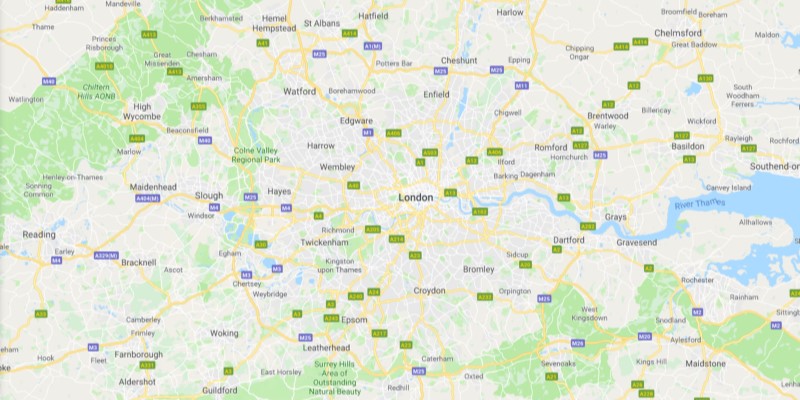 Collecting from London and throughout the UK
You will be able to compare vetted, professional buyers in London and across the country, in order to find the best offer for your scrap or damaged vehicle. We have worked hard to make the entire process as seamless as possible, and always go that extra mile to ensure that our service offers all of our customers a great experience.
Dedicated to delivering an outstanding level of service, at every stage of the process, we consistently monitor pricing and performance levels.
Our expert team is always on hand to answer any of your questions and because our buyers guarantee all of their prices, the price you are offered is what you will get paid.
Whether you're looking for a scrap collection service in London, or you want to dispose of your damaged car in the capital, check out our comparison service today – get the best deal for your vehicle and enjoy free collection on a time and day that works for you.
Vehicle recycling London
We can also arrange for your car to be recycled in London. You may choose to get your car recycled for a variety of reasons including a failed engine or MOT, crash damage or just old age.
If you're looking to recycle your car in London and the surrounding area get in touch with us today.
Scrap My Van London
Looking to sell your van for scrap or salvage? We've made the process easy by creating a nationwide network of trusted local buyers, commercial van breakers and Authorised Treatment Facilities who are ready to buy your scrap van, regardless of the condition or where you are based.
Prices in the scrap metal market are calculated based on a van's weight, usually per ton, and the value of a van can rise and fall depending on the fluctuating metal market. However, we guarantee all of our quotes which means that, regardless of any market fluctuations, the price which you have been quoted is the price that you will receive!

The process of scrapping a van is similar to our scrap car process, so find out more or get started with your personalised quote.
What our Scrap Car London customers are saying
London customers found us on the internet for scrap car collection near me, and found our service was one to recommend!
Customer A, owner of a Ford Fiesta and based in East London, decided that she wouldn't bother looking for local salvage companies, just did an internet search.
"I found Scrap Car Comparison with a quick search. The quote to scrap my car and the simple booking form made things so easy. The driver did not cause a nuisance to neighbours upon collection"
Customer B had a vehicle that he wanted to salvage.
"When it can time to upgrade my car, I felt that my old car was worthy of salvage, not scrapping. I was very happy with the collection driver – he managed to load up without causing any fuss or bother to the neighbours. It all went very well thank you!".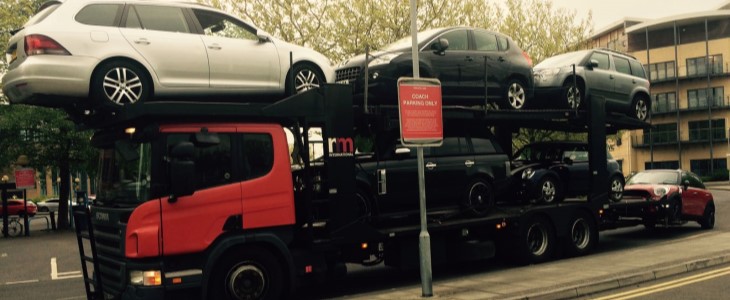 Scrappage FAQs
I'm in South London, am I able to scrap my car near me?
Yes, you can. We have expert buyers that service all London locations and we offer collection from where you are. It's easy to arrange and hassle free.
Where can I find out more about the car scrap process?
We have lots of informative articles that guide you through the process. We suggest starting off with the life of a scrap car guide. It even has a handy infographic!
How long does the car scrapping process take to complete?
The process does not take long at all. Simply input your vehicle details and receive a quote. Once accepted, a pickup time is arranged on a day that is convenient for you. We'll pick up your car quickly and you'll not be required to do any running around. Car scrappage has never been so easy!
How can I be sure I get the best price for my car?
There are lots of factors that affect the scrap car price. You can read more about this in the how to scrap or salvage a car article. Once we have your details, we compare them on our network of buyers, ensuring you get the best price.
Do you quote on salvage cars?
Yes, we do, and this is great news for you. Salvage cars have a greater value, so you'll receive more for this type of vehicle. We'll happily collect the best salvage cars London has to offer.
If you have any more questions on collection, payment or the process, visit our scrapping FAQ page.
Other locations near me
Our most popular London scrap car collection areas include Kensington, Clapham, Camberwell, Brixton, Hammersmith and Wembley.
Our East London scrap car collection areas are also incredibly popular.
We work with a huge range of professional buyers throughout the UK. Contact us for a quick, hassle free collection anywhere in the UK. Here are some of our larger collection areas.