If you're looking for a good deal for your old, unused or damaged vehicle in Wales, Scrap Car Comparison can help! We compare over 100 quotes from buyers across Wales and the UK who can offer you the most competitive prices on the market, regardless of the condition, make and model of your vehicle.
Plus, all of our collections are carried out with a no-contact service, and you'll receive payment on the very same day. are free of charge. So whether you're in Cardiff, Swansea, Newport, Barry or somewhere more rural, we'll find a buyer to offer you a top price, and collect your vehicle at no extra cost.

Large Welsh Network

Guaranteed Prices

Free Collection

Experienced and professional
---
Where to Scrap My Car in Wales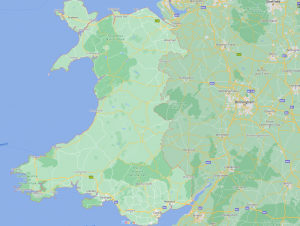 Our extensive network is made up of both scrap and salvage buyers. Each of our buyers are fully checked and monitored to ensure they uphold the high level of service Scrap Car Comparison offers its customers. You can browse and compare over 100 quotes, both local and regionally so you can find the deal that's right for you. Once you've picked the quote you want to accept, our friendly team will be in touch to talk you through the rest of the process and answer any queries you may have. Our inhouse team will be on hand 24/7 to offer support and impartial advice so you can be sure you're making decisions that are in your best interest.

Your vehicle will be collected on a day and time to suit you, and our buyers can give you a hand with the paperwork! You'll receive the payment for your vehicle on the very same day so you rest assured the process is efficient, simple and trusted! Read what some of our customers are saying about Scrap Car Comparison.
Vehicle Recycling Wales
Recycling is an integral part of the automotive industry and particular the scrap car industry. As the demand for recycling grows, more and more materials are being reused which reduces the number of material needing to be made. Our scrap and salvage buyers hold a wealth of knowledge, as they know that almost every part in a modern vehicle has the potential to be recycled and reused, so you can rest assured that your vehicle will always be in good hands. Did you know that almost every part of a modern car or van can be recycled? Find out what your scrap car could become. To find out more about vehicle recycling in Wales, read our guide to car recycling.
Other locations near me
We can collect from all over Wales and the UK too! Just get in touch with us or get your personalised, free quote in just 30 seconds.  
Here are some of our larger collection areas.