How to Negotiate Total Loss Vehicle Value
If you've been in an accident and your car has been "totalled" or declared a total loss by your insurer, you need to seek a fair pay-out to ensure you receive the value you deserve. Your insurance company will aim to pay the least possible for the damages, so it's important to understand how the value of your car is determined and how you can negotiate your claim.
I've Received Total Loss, What Now?
When your car is declared as a total loss by your insurer, you have a few options. You don't have to take the first offer you receive, and you can negotiate with your insurer until you're happy with what they offer.
Firstly, you will be given a PAV (pre accident value), and your insurer will then deal with your damaged vehicle. You will also be given a salvage deduction and an amount payable, which is the PAV minus the salvage deduction. This amount is the buy back figure if you choose to keep your totalled car or van.
You may also be offered a CIL (cash in lieu payment), without your car being categorised. This is usually only offered by insurers when the repair cost is lower than the value of the vehicle. This payment is the estimated repair cost, so if you choose this option your vehicle will not be written off or given a category marker.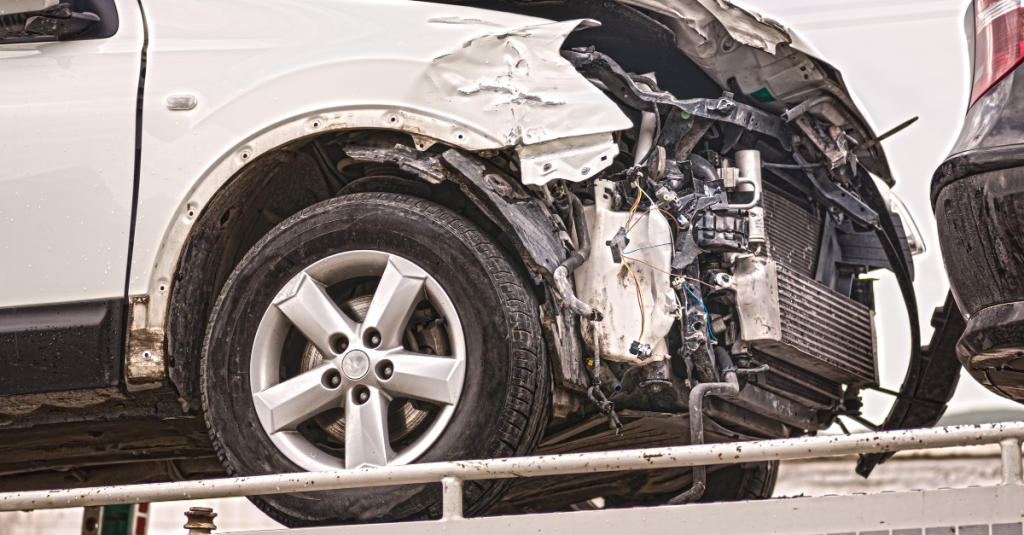 How to value your write off
Once you have informed your insurer of your accident, they will send an assessor to view your totalled vehicle. They will work out the PAV of your vehicle, assess the cost of the repairs needed, and make a decision as to whether the car should be declared a total loss or not. In general, if the repair cost is more than an average of 75% of the PAV, the car will be written off as a total loss.
It's also important to carry out your own research at this stage to determine what you believe the value of your vehicle should be. Here at Scrap Car Comparison, we have a Total Loss Calculator which will provide you with the value of your car and find you the best price from our trusted network of scrap and salvage buyers.
Negotiating Tactics
Don't be afraid to negotiate with your insurer. After all, they will start as low as reasonably possible when providing you with an offer, so have your research to back you up.
Knowing the true value of your car is crucial at this stage, so we recommend using our Total Loss Calculator to provide you with the information you need to assess whether they're offering you a good deal. You could also have your car looked over by a mechanic, who can tell you exactly what damage the car has sustained and how much the repairs would cost.
If the figure your insurer offers you does not match the estimates you have received, you don't have to accept. You should have a minimum settlement in mind and negotiate from there.
Negotiation Tip
Always ask your insurer to justify their offer and ask what criteria they have used to value your vehicle. You should also ask for a copy of the engineer's report, detailing how they have valued your vehicle.
Not Happy With The Insurance Value?
If you're not happy with the value you are being offered by your insurance company and would like to use a network of trusted scrap or salvage buyers instead, it couldn't be easier. Once you have used our simple calculator by entering your registration and postcode, you will have instant access to quotes from a number of reliable buyers.
We are committed to finding you the very best price for your damaged car or van and monitor pricing levels across the country to ensure we are getting you the best value for your vehicle. All our buyers are vetted and checked for quality of service. We've even met them all personally to vouch for their experience.
Once you have found a deal you are happy with, we sort everything else for you. We'll even collect the damaged vehicle for free, on a time and day that works for you.
If you would like to find out the value of your damaged car today, use our Total Loss Calculator or get in touch to speak to an expert member of our team.
Find out how to calculate Salvage Deduction or if you have any questions visit or main Car Insurance Buy Back page.