Are you looking to scrap your vehicle in the Basildon area? Scrap Car Comparison is on hand to find you the most competitive prices on the market and give you the chance to compare and pick the quote that's best for you. Our experienced scrap and salvage buyers operate across the country and will collect your vehicle completely free of charge. Whether you're in Crays Hill, Langdon Hills, North Benfleet or nearer Wickford or Southend-on-Sea, you can be sure to find the most competitive price, free collection and same-day payment when you scrap your vehicle through Scrap Car Comparison. All of our buyers are vetted to ensure they uphold the high standards of service we provide. Plus, you can rest assured knowing there will be no hidden costs, just scrappage made simple!

Local and regional collectors

Guaranteed Prices

Free Collection

Experienced and professional
---
Where to scrap my car in Basildon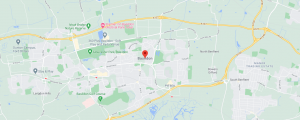 Whether you're in Crays Hill, Langdon Hills, North Benfleet or nearer Wickford or Southend-on-Sea, you can be sure to find the most competitive price with free collection on a day and time that suits you.
We work with an extensive network of scrap and salvage buyers across the UK, which means you're able to browse and compare quotes from further afield, so you won't have to settle with the average quotes in your area. Once you've selected the quote you'd like, our friendly team will be in touch to talk you through the rest of the process.
Vehicle recycling Basildon
The recycling industry is booming, which is good news for end of life vehicles as almost every part in a car or van has the potential to be recycled and reused within other vehicles. All of our scrap and salvage buyers have years of experience who understand the value in an end of life, damaged or unwanted vehicle. To find out more about vehicle recycling in Aberdeen and further afield, read our guide to car recycling.
Scrap car collection in Basildon
Whether you're in the middle of Basildon or the surrounding areas, we'll still collect your vehicle when it's convenient to you – with no extra cost. We can collect from your driveway, a nearby road, a local garage or somewhere further afield. To find out more about scrapping your vehicle in the Basildon area, get in touch with our friendly team. 
What our Scrap Car customers are saying
We pride ourselves on the professional, friendly and efficient services we provide, from the beginning of your journey, to the very end. We always give impartial advice and provide our customers with the knowledge they need to pick the deal that's right for them. Read what some of our customers have to say:

"I found this service excellent, I was honest with them about my car and they uphold their price promise. Very pleased and would recommend them."
Anthony D – Reviews.co.uk

"I'm happy with the speedy service, the professionalism was on point and everybody did what they said they were going to do, I would use the same company again."
Chris E – Reviews.co.uk
Scrap Yard FAQs
My Vehicle Is In Poor Condition – Can You Still Collect?
Yes! Our comparison service searches nationwide to find the best price for your vehicle, regardless of the condition. Simply fill out the scrap calculator, making sure you include all of the information regarding your vehicle, and we'll search our nationwide network to find the most suitable buyer for you!
The Vehicle Isn't Registered To Me, Can I Still Scrap It?
Yes. If you have the registered keeper's permission, and a signed note to state this, in addition to photo ID and a recent utility bill.
Are There Any Areas in Basildon Which You Can't Collect From?
The buyers on our network cover all of the UK and so the majority of towns, villages and cities can be collected from. If, however, your vehicle is in a particularly remote location it may be more difficult to retrieve, however that's not to say that our buyers won't be able to collect it! Our buyers have an array of recovery equipment and so if you'd like to know if we have buyers who collect from your area get in contact for a no obligation quote!
How Soon Can You Collect My Car in Basildon?
Once you have accepted a quote for your vehicle we will arrange for the collector to contact you directly. This can take up to 48 hours but is typically the same/next day. When the buyer contacts you they will discuss collection options and ensure that the collection of your vehicle will be scheduled on a day which is suitable for you both. Depending on the collector's availability this can take anywhere from a few hours, to a few days, however our collectors aim to collect the vehicle as soon as possible and will let you know if there are any unusual delays.
Do I Have To Pay Anything?
No! Scrap Car Comparison is a free service with no hidden fees or nasty surprises. as long as you have accurately described your vehicle, the price which you were quoted is the price which you will receive. You'll be paid on the same day your vehicle is collected.

When Will I Get Paid?
You'll receive payment on the very same day your vehicle is collected.
If you have any more queries on our services, read our most frequently asked questions on scrapping.
Other locations near me
We can collect from all over Scotland! Just get in touch with us or get your personalised, free quote in just 30 seconds.
Here are some of our larger collection areas.