If you're looking to scrap your car in Manchester, make sure Scrap Car Comparison is your first port of call!
Whether you're based in Deansgate, Salford, Wilmslow, Chorlton, Stockport, or anywhere else in the Manchester area, if you're looking to upgrade your car for a newer model or you're facing expensive repairs after an accident, we can help you find the best quote for your car.

Large Manchester Network

Guaranteed Prices

Free Collection

Expert Buyers
---
Where to scrap my car in Manchester
Collecting from Manchester and throughout the UK
Our network of the best scrap and salvage buyers are located across the country, meaning you can access the best prices from within Manchester and further afield. And, because we arrange for your scrap car to be collected free of charge, you won't have to worry about getting your car from Manchester to your chosen scrap yard.
Scrap car collection in Manchester
When you scrap your car with us, you'll get free scrap car collection included, wherever it's located in the UK.
At Scrap Car Comparison, we've been organising scrap car collections across the UK since 2008. So, you can rest assured, that whether you're looking for your scrap car to be collected from Hulme, Fallowfield, Risholme, Sale, or elsewhere in Manchester, we'll provide a smooth and streamlined process.
For further information about scrapping your car in Manchester, or to find out how much your car is worth, get in touch.
What our Scrap Car Manchester customers are saying
This Salford based, Manchester customers' car broke down and Scrap Car Comparison were the first company that they found. A local garage offered a scrappage service, but they weren't able to collect the car as quickly as the customer needed.
"Fantastic service! Very quick and easy. It saved me loads of time trying to sell my car. The car had lots of faults that I couldn't afford to fix straight away so this way worked out better for me. Highly recommend"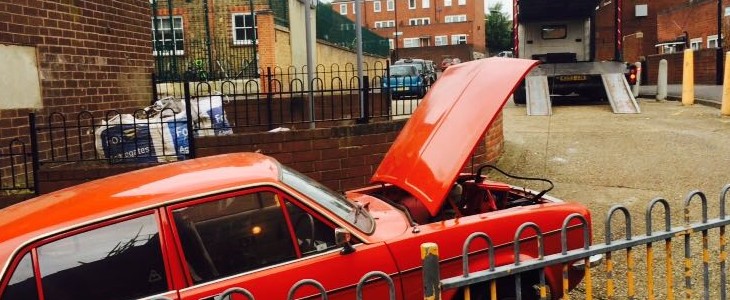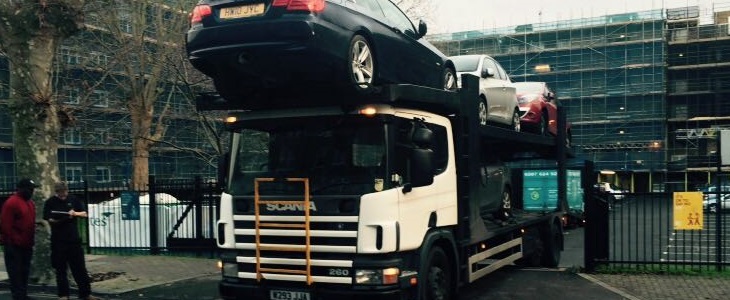 Other locations near me
Our most popular Bristol scrap car collection locations include Bradford, Old Trafford, Rusholme, Salford and Cheetham Hill.
We work with a huge range of professional car and van buyers in all areas of the UK. Contact us for a quick, hassle free collection anywhere in the UK. You don't need a Bristol scrap yard, let us help you. Here are some of our larger collection areas.