---
Scrap My Car Portsmouth
Looking to scrap your car in Portsmouth? You're in the right place!
Here at Scrap Car Comparison, we make scrapping your car in Fratton, Landport, Stamshaw, Hilsea, Drayton, or any other part of Portsmouth as quick and easy as possible.

Large Portsmouth Network

Guaranteed Prices

Free Collection

Expert Buyers
---
Where to scrap my car in Portsmouth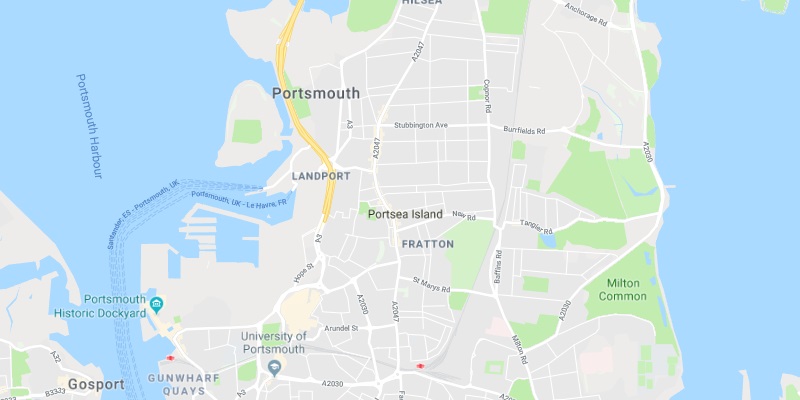 If you're looking to scrap your car in Portsmouth, make sure you visit Scrap Car Comparison to find the best possible price.
We'll compare over 100 buyers for your scrap car from around the UK, helping you find the best price. And you don't need to worry about finding a scrap yard in Portsmouth, if the best price is elsewhere in the UK, we'll come and collect your vehicle.
Is your car damaged? No problem! We can quote for any car in Portsmouth, regardless of its make, model, or condition.
Vehicle recycling Portsmouth
As scrap car specialists we'll arrange for your car to be collected and recycled in a safe and environmentally friendly way. The modern processes of depollution, dismantling and destruction of scrap vehicles are described in our detailed guide to car recycling. For convenient and professional disposal of your old vehicle by a licensed scrap metal dealer, there's no better choice, so fill out of form and get quoted today.
Scrap car collection in Portsmouth
Once we've found you the best scrap car price, we'll collect your car from anywhere in Portsmouth and the surrounding areas, at a time that works for you, transporting it to your chosen scrap yard anywhere in the UK.
Get in touch to find out more about how to scrap your car in Portsmouth and the surrounding area.
Vehicle scrappage statistics
What our Scrap Car Portsmouth customers are saying
This Fratton based, Portsmouth customers' car broke down and Scrap Car Comparison were the company they found first. A nearby garage offered a scrappage service, but they were not able to collect the car as quickly as the customer needed.
"Very easy! The people on the end of the phone were helpful and the money went into my account as promised. Very happy, thanks!"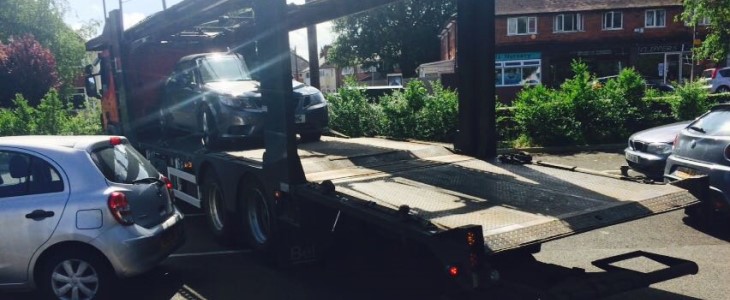 Scrappage FAQs
Where can I scrap my car in Portsmouth?
We work with a number of local scrap car providers in the Portsmouth region. Wherever you are, we'll provide a number of quotes for you to choose from, and a local scrap merchant will collect your vehicle from you – you don't have to go through the hassle of finding a scrap yard or taking your vehicle there.
I want a scrap car collection near Portsmouth, can you help?
In a word, yes! Our network of scrap car dealers routinely collect cars to be scrapped, you don't need to worry about taking the car anywhere. We cover the whole of the UK, so if you're in Portsmouth, or in neighbouring areas such as Fareham, Waterlooville and Havant, we'll be sure to help you out.
Can you collect salvage cars?
If you have a salvage car, van or other vehicle that's been written off, we can help. These vehicles are typically worth more than their scrap equivalents, so complete our online form today to see what you can make.
What's the process for car scrappage in Portsmouth?
We've worked hard to make car scrappage for vehicle owners in and around Portsmouth quick, easy and convenient. Just send us your details and the information on your car, and we'll get back to you with the most competitive quotes from local providers. Choose a provider and make arrangements with them to collect – simple!
Do I need to take my vehicle to a car scrap yard in Portsmouth?
Taking a vehicle to scrap yard can be a lot of hassle – you're tied in to their quote for the car, you have to make arrangements to transport it, even if the vehicle isn't roadworthy – the list goes on! We offer the much more convenient option of having a local scrap dealer collect the car from you. Just fill out the form and we'll take things from there!
If you have any more questions on collection, payment or the process, visit our scrapping FAQ page.
Other locations near me
Our most popular Portsmouth scrap car collection locations include Fratton, Hilsea, Farlington and Cosham.
We work with a huge range of professional buyers in Portsmouth, Gosport and the surrounding areas. Don't hesitate to fill out our online quote form or contact us for a quick, hassle free collection of your damaged car or van. Here are some of our larger collection areas.