---
Scrap My Car Malton
Looking to scrap your car in Malton? Make sure Scrap Car Comparison is your first port of call!
Dedicated to finding you the best possible price for your scrap car, we make scrapping your car in Norton, Musley Bank, Broughton, Welham, or any other part of Malton, quick, simple, and hassle free.

Local Collectors

Years of Expertise

Guaranteed Quote

Hassle Free Experience
---
Where to Scrap My Car in Malton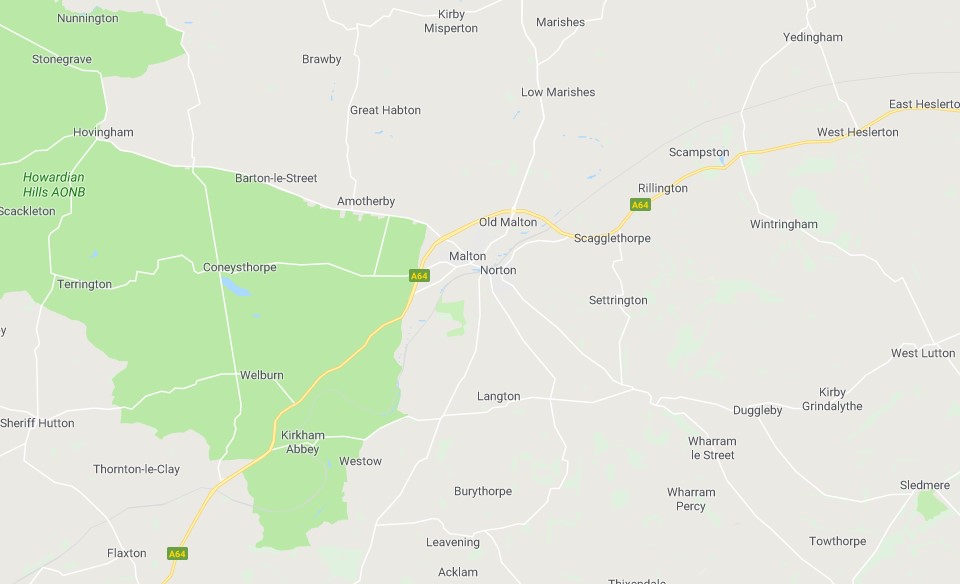 If you're looking to scrap your car in North Yorkshire or the surrounding area, give us a call.
At Scrap Car Comparison, we'll help you find the best possible price for your scrap car in North Yorkshire.
Compare over 100 scrap and salvage yards from across the UK to find the best price available. And don't worry if your chosen buyer isn't in the Malton area, we'll come and collect your vehicle and transport it to them, free of charge.
We can quote for any car in Malton and the surrounding area, regardless of its make, model, and condition.
Vehicle Recycling Malton
We can arrange for your car to be recycled in Malton, all of which is done in the most environmentally friendly way, especially with the recent increase of interest in the issue of climate change, along with the increasing value of scrap metal, its more and more common for nearly every part to be recycled. You may choose to get your car recycled for a variety of reasons including a failed engine or MOT, crash damage or just old age.
If you're looking to recycle your car in North Yorkshire and the surrounding area gets in touch with us today.
Scrap Car Collection in and around Malton
We want to you to have access to the best possible scrap car prices, no matter where you're located in the UK.
So, once you've found the best price for your scrap car, we'll arrange for it to be collected from anywhere in North Yorkshire and transported to your chosen scrap yard. This service is completely free and, with years of experience behind us, you can rest assured that the process will be quick and easy.
For further information about scrapping your car in Malton, or to find out how much your scrap car is worth, get in touch today.
Scrap My Van Malton
We have hundreds of buyers across the UK that want to buy your scrap van, no matter what condition it's in. All of the experienced buyers within our extensive network have spent years in the industry, and have an abundance of knowledge and expertise in both buying and recovering, damaged or broken vans across York.

In order for us to generate a quote for your van, we first require your van's details. This can be done by either calling one of our expert advisors on 03333 44 99 50, or by completing the form at the top of this page. 
What Our Scrap Customers Are Saying
We pride ourselves on the professional, friendly and efficient services we provide, from the beginning of your journey, to the very end. We always give impartial advice and provide our customers with the knowledge they need to pick the deal that's right for them. Read what some of our customers have to say:
"An incredibly quick and easy deal. I got the money they quoted me online paid straight into my bank. I'd definitely recommend to anyone having to scrap their car."
Donna W – Reviews.co.uk

"Very happy with the service. Everyone involved was friendly and helpful, and (much to my surprise!) there were no hidden catches: everything proceeded as promised at the outset. Would strongly recommend it."
Paul J – Reviews.co.uk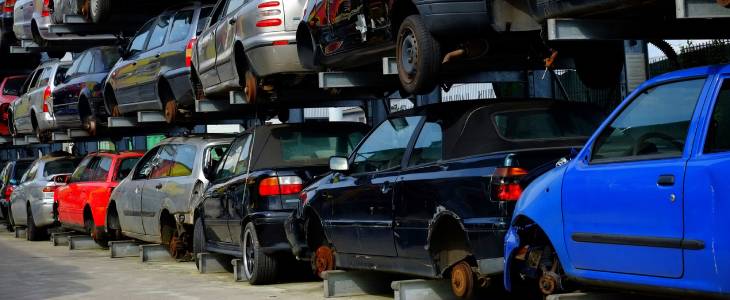 Scrappage FAQs
Why Should I use Scrap Car Comparison?
Scrap Car Comparison is an impartial service and doesn't favour any buyer. We simply make the process a lot easier for our users by sourcing the best prices from companies which operate in the Malton area and helping to make collection arrangements. We offer impartial advice and always have our users at the forefront of our service, a fact which is proven by our fantastic customer reviews!
Are There Vehicles You Don't Buy?
Not usually as we have complied a nationwide network of buyers who specialise in purchasing both scrap and salvageable vehicles. If you're at all concerned about your vehicle, or the price you may receive for it, simply fill out the above form for an instant no obligation quote.
Will You Organise The Collection of my Vehicle?
Yes. We want the process to be as simple as possible for you, so our in-house experts will be on hand to guide you through the process. Once you have accepted your quote we will arrange for the buyer of your vehicle to contact you and arrange collection on a date which is mutually convenient.
Do You Buy High-End Vehicles?
Yes we do buy High-End Vehicles. Our buyers specialise in purchasing vehicles for both scrap and salvage purposes regardless of the make, model or condition. If you'd like to receive an offer for your vehicle you're looking to scrap, simply add your details to the quote form and receive a free instant, no-obligation, quote.
Where Can You Collect From?
Scrap car collection near me is one of the questions we get asked the most. The buyers on our network, local scrap car collectors across the country, can collect from almost anywhere, even outside North Yorkshire, as long as the vehicle is accessible for a recovery vehicle. So whether your vehicle is stored at a friend or family members house, at work or in a storage compound, they can collect it. The only exception to this is if the vehicle is still at the scene of an accident, or at a service station, as our buyers do not operate in roadside recovery.
For any more questions on the collection, payment or the process, visit our FAQ page all about scrappage.
Other Locations Near Me
Whether you need your vehicle scrapped having failed it's MOT, or simply upgrading to a nicer car, we are able to collect throughout the UK. North Yorkshire is no exeception with our large network of scrap specialists. 
Contact us right now for a quick, simple convenient collection anywhere in the UK. Here are some of our larger collection areas.