Depending on the condition of your vehicle, it's likely you'll be able to sell your car for scrap, meaning it's out of your hands, plus you'll have some extra money in your wallet – it's a win-win. We've even developed a Scrap Car Value Calculator so you can see a range of quotes from our network of over 100 scrap dealers nationwide in moments.
But this isn't the only extra money you could be due after scrapping your vehicle – you could also be eligible to reclaim money on your car insurance and car tax.
Read on to find out more.
What Happens to My Car Insurance If I Scrap My Car?
Just like selling your car to another driver, once the scrap dealer has come to collect your vehicle and you've signed the relevant sections of the V5C log book, then your car is no longer yours. This means you've no need for it to be protected by insurance and you can simply get in touch with your insurance provider to cancel.
Don't worry about the cover for your vehicle as it makes its way to the scrap yard – it's now the responsibility of the scrap yard, which will have all the necessary insurance required for the vehicle's final stages.
How to Reclaim Insurance When You Scrap Your Car
You don't want to have lost money for insuring a car you no longer have responsibility for, and the good news is, you don't have to. Depending on how much of your insurance you've paid up front, you could be due some reimbursements from your insurer. Whether you're just paid up for the month or for the whole year, speak to your insurance company when you cancel and see if you're due any money back. They should then reimburse you as part of the cancellation process.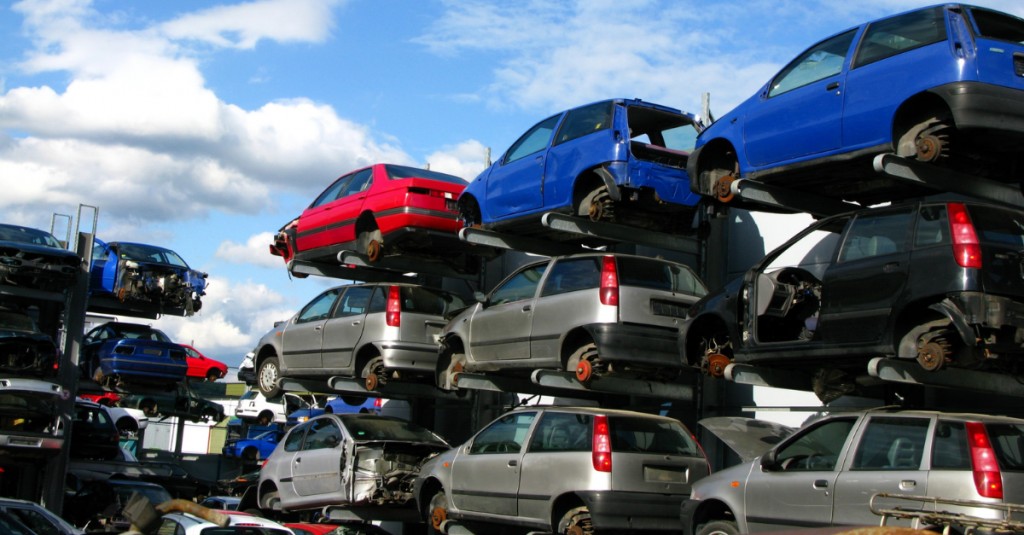 Can I Claim Tax Back If I Scrap My Car?
Yes, you can also claim tax back on your scrapped vehicle, as long as there are one or more full months of paid tax left on your account to claim back. While there's no calculator to find out exactly how much you can expect, if you know when your tax is due, you should be able to work out how much you'll get back. For example, if it's halfway through January and your tax is paid until the end of March, you'll be due a reimbursement for the whole months of February and March, but not for the half month left in January.
How to Reclaim Tax When You Scrap Your Car
There are generally two ways to get your tax refund. It's important to let the DVLA know when you've sold your car to the scrap dealer, as otherwise they'll still assume you're the owner. So, as you post your yellow V5C slip to the DVLA, they'll automatically be informed that you're no longer responsible for the car and will issue a tax refund.
Alternatively, you can also inform the DVLA that you've sold your vehicle through their online portal – just follow the steps on the vehicle tax refund page and they should be alerted to refund any relevant tax payments.
You should expect the refund process to take around six weeks. Check out our Scrap Car Collection FAQs for more information about requirements for scrapping your vehicle. Then, why not get started on scrapping your car today? We'll help you to secure a quote and discover how much your scrap car may be worth.