If you have a SORN (Statutory Off Road Notification) registered vehicle, and are wondering how you go about scrapping it, or what SORN means, you've come to the right place.
At Scrap Car Comparison, we're experts in scrapping SORN vehicles and we're happy to answer any of your questions regarding SORN and any special considerations you need to consider.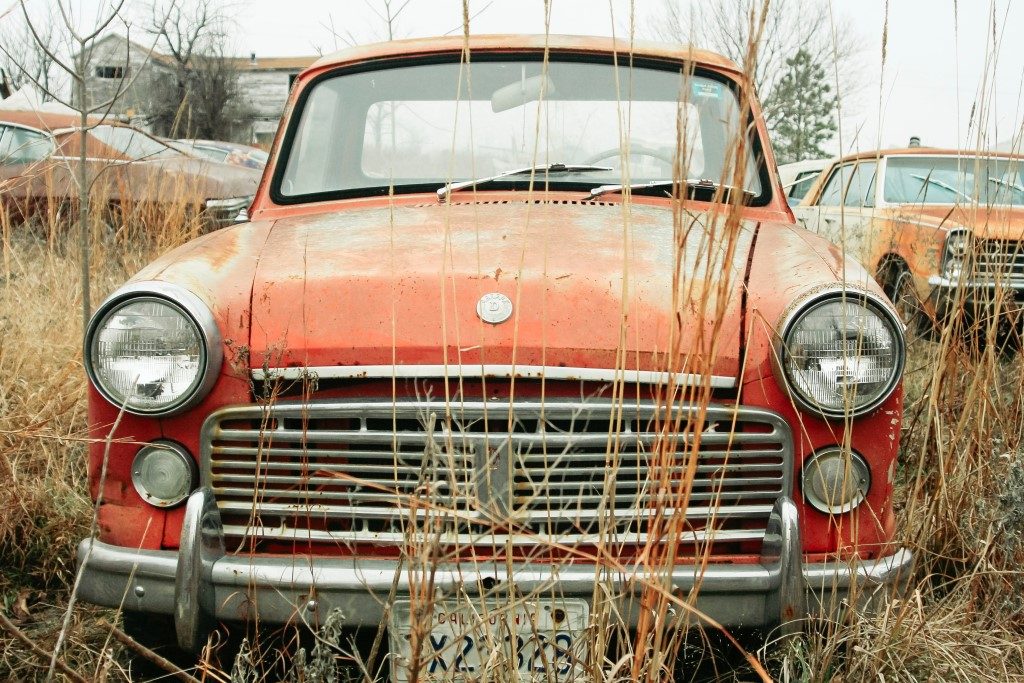 All about SORNs
As we mentioned above, SORN is the abbreviation for the Statutory Off Road Notification, which is the designation given to vehicles that are exempt from road tax since they are kept off the road on private property.
Why would a vehicle be registered as SORN?
There are several reasons why your vehicle may need to be registered as SORN.
The DVLA states that a SORN must be in place for any vehicle that:
Isn't road taxed
Is kept off the road by an owner
Doesn't have insurance
Is going to be dismantled for parts before scrapping
Owners can also register their car with a SORN if they are travelling for a long period of time and won't need their car on the road for that time, or if the car has failed its MOT and can't be fixed in a timely manner.
Scrapping a SORN car
There are many reasons why you may consider scrapping your SORN vehicle:
You might have chosen to register it as SORN because it has failed its MOT.
Scrapping is preferable to insuring, because it is more expensive than you can afford.
It is just sitting on the driveway, unable to run anymore and it's just being salvaged for parts.
If this is the case, there's no point leaving a car hidden away in a garage or taking up space on your driveway when you could instead make some money from it that could go towards your next car.
At Scrap Car Comparison, we want to make the scrapping process for a SORN car as easy and hassle-free as possible. When you enter your registration and post code into our quote form, we'll review all our trusted and approved buyers and present you with the best possible price for your SORN car.
Once you've received your quote, we'll also provide our Scrap Car Collection service to pick up your vehicle from your property (you will need to be there when the vehicle is picked up) and transport it to your buyer anywhere in the UK.
Once that is complete, you'll receive the payment for your vehicle, and it will be exactly what you were quoted – we don't take any fees after giving our quotes or at any point during the scrapping process.
SORN FAQs
Here are some of the answers to the most frequently asked questions about SORN and scrapping.
How do I sell a SORN car?
There are three different ways that you can sell a SORN car:
You can tax and insure the car just before you sell it, and make sure it has an up-to-date MOT, but this can be expensive.
You could sell it to a car buyer, such as a scrap or salvage buyer at Scrap Car Comparison. Since the car can be transported to the buyer without needing to be driven, you won't need to remove the SORN status.
You can sell your car as SORN but must be prepared to inform all potential buyers of that fact. You may experience less interest and are likely to have to sell your car at a lower price.
Can you ever drive a SORN vehicle?
The regulations of a SORN means that your vehicle must be kept off the public roads on private land, in a garage or on a driveway. For that reason, there are only very limited conditions for when you can drive a SORN car.
You can only drive your SORN vehicle if you are going to or from a pre-booked MOT or other testing appointment and you can be fined up to £2,500 and face court prosecution if you use it on the public roads for any other reason.
How do I register my vehicle as SORN?
If you want to register a vehicle as SORN, and it meets the registration criteria, you will need to notify the DVLA. This is a simple process which we detail in our how to declare SORN article.
Can I sell a SORN car without an MOT?
A vehicle can be registered as SORN if it doesn't have an MOT. As with selling your car as SORN generally, you will often see less interest for a vehicle without an MOT since the buyer will have to tax and MOT the vehicle as soon as they buy it.
You will also often have to accept a lower price for the vehicle.
Scrapping your SORN vehicle with Scrap Car Comparison
If you'd like to scrap your SORN car with us, the process is very easy. Simply enter your details in our quote form and we'll find you the best possible quote from our trusted buyers.
Contact us here if you have any other questions about scrapping your car.