There are many different terms used in the car scrapping industry, which can sometimes be confusing if you're not sure what they all mean.
A common term that can create confusion is 'car breaker', as well as 'breakers yard', especially when compared to a scrapyard or salvage yard. In this guide, we've outlined exactly what a car breaker is, how it works, and have answered some of the most common breaker-related questions.
What is a car breaker?
A car breaker yard is another term for a scrapyard. It's where old, broken or end-of-life cars and vans are collected, stripped, resold, broken down or, in some cases, destroyed.
Depending on the rules of each breaker, you can sometimes visit the yard yourself to check the cars and strip any salvage parts yourself using your own tools, or check out the vehicles they have at the yard to purchase for yourself. Some yards will strip parts to sell before crushing the remains of the vehicle, some will sell parts online and others might sell the metal or scrap on for reuse.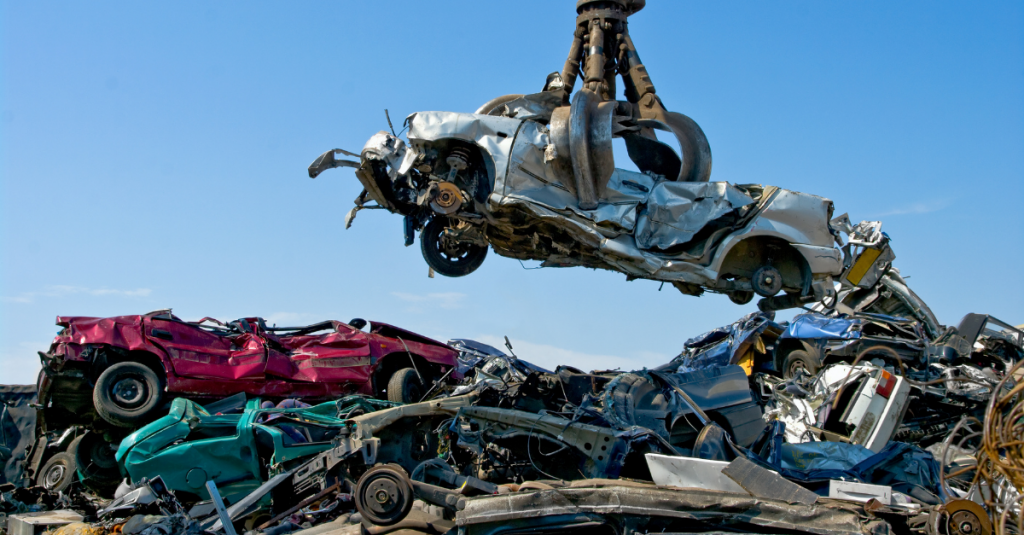 What's the difference between car breaking and car scrapping?
A car breaker and a scrapyard are the same thing – there isn't really any difference between the two, these are just two different terms for the same thing.
Meanwhile the terms 'car breaking' and 'car scrapping' can differ slightly.
'Car breaking' can refer to the process of removing key vehicle parts for resale. Most parts of a car can be stripped and reused. Parts such as the tyres, windscreen, bodywork and catalytic converter can be recycled and reused within other vehicles or something completely different. Find out what your car could become in our insightful blog.
Meanwhile, 'car scrapping' often refers to the whole process of selling or disposing of a vehicle.
Can you make money from breaking cars?
Car breaker yards and scrap yards can receive money from the parts they've removed and also sell the scrap metal once they've crushed your vehicle – a lot of which gets reused and recycled in all manner of different ways. This means a lot of them are willing to pay for your vehicle, even if it's not in a drivable condition. So, not only can the breakers get money from your scrap vehicle, but you can too. Just be aware that scrap metal prices can fluctuate on a daily basis. Find out how much your car could be worth through one of our experienced buyers. Get your personalised quote with our scrap car value calculator.
Why should I use a car breaker?
There are many reasons your car might be destined for the scrap yard or breakers yard – perhaps it costs more to run than its resale value, or maybe it's damaged, failed its MOT or is simply unwanted. By letting a company like us, here at Scrap Car Comparison, arrange to take your old vehicle to a scrapyard or breakers yard, means the parts are likely to be reused or recycled. This also has the bonus of great environmental advantages.
However, it's not just those looking to get rid of a vehicle that can make the most of a car breaker. If you're after some specific items for your current car, such as a wing mirror or used tyres, then exploring the breakers yard could offer some affordable, second hand options.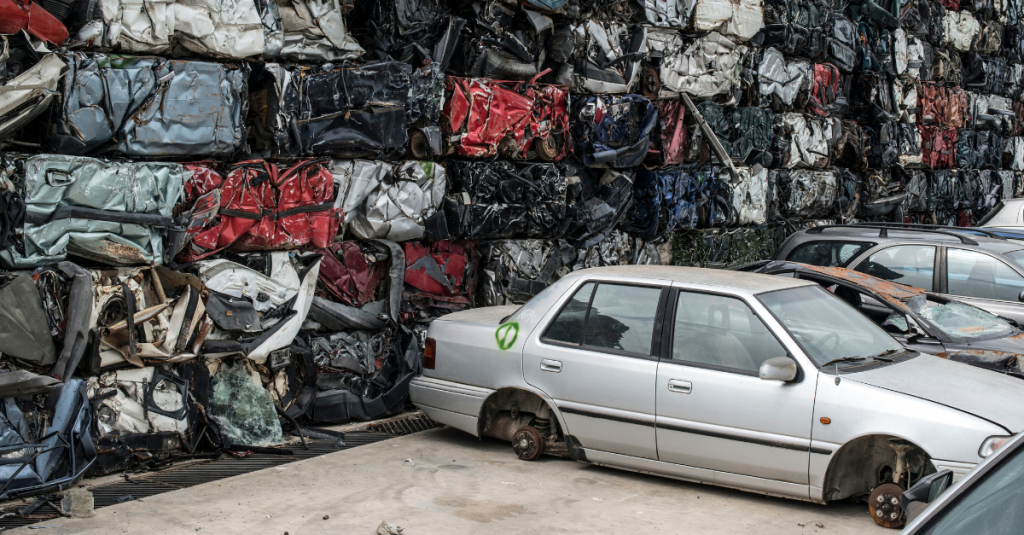 Who do I use, Scrap or Breaker?
If your car is ready for the scrap or breakers yard, then using a company like us, that does all the hard work for you, is the simplest thing to do! We will find you the best price for your vehicle from our trusted network of Scrap & Breakers yards around the UK. The yard then may provide you with a Certificate of Destruction (CoD) as proof of scrapping, then you can contact the DVLA through their website, using the 11-digit reference number from the log book to let them know. We have a full guide that runs through these steps here: How to notify the DVLA of Scrapping Your Car.
Do Breakers Yards have a licence?
Yes, a car breaker or scrap yard needs a license to scrap or break down cars – this will make you a qualified Authorised Treatment Facility (ATF). You'll need to be registered with your local council and have a Waste Management License (or Environmental Permit) and a Waste Carriers License if you're collecting scrap vehicles.
Can you repair a breaker car?
Generally, a breakers yard is where cars go when they're irreparable, so they're set to be stripped and crushed for scrap metal. If a car is able to be repaired or fixed, it's more suited to a salvage yard instead, where it will be either stripped or made roadworthy again.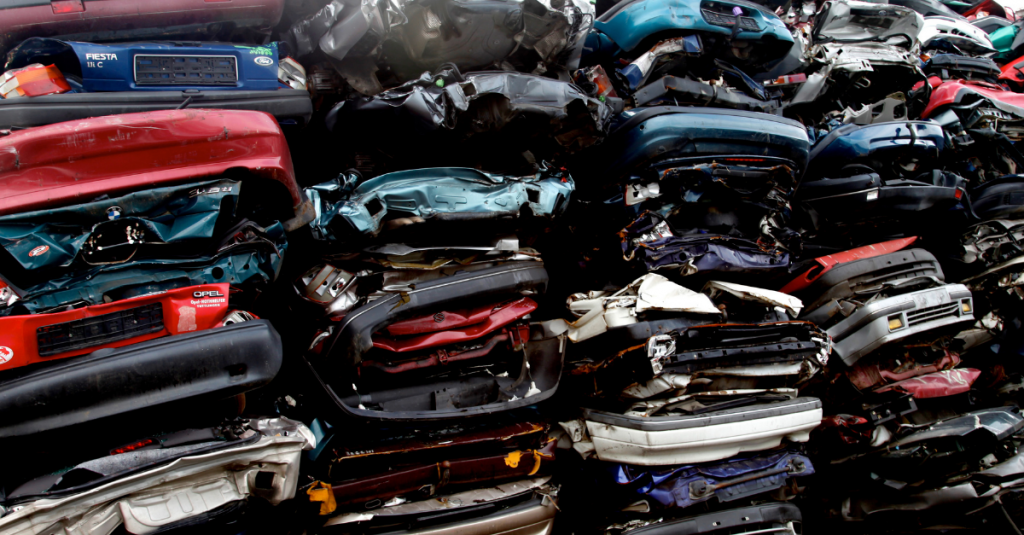 Can you walk into a car breaker yard?
Many car breakers do allow you to visit in person, to see which second hand parts and items they have.
In the past, you'd be able to head to any car breaker and root around for car parts or components yourself. With cars stacked one on top of the other, keen-eyed visitors would be free to ferret through the scrapped vehicles to remove and purchase their required items. Now, car breakers and scrap yards are a little more health and safety conscious, so you may not always be able to go armed with your toolbox to fish out car parts independently.
How to use a car breakers yard?
If you're looking to scrap your car to a breakers yard, then the best thing to do is use our scrap car comparison tool to quickly and efficiently secure the best quotes from our network of reputable buyers. From here, you can deal with your chosen breaker to arrange the collection of your vehicle.
How much will a car breaker pay for my car?
The amount of money you can get from scrapping your car depends on several factors, from the condition of it, to its weight in scrap metal. See our 'How Much is my Car Worth' guide for more information about the different elements that could affect the value of your vehicle.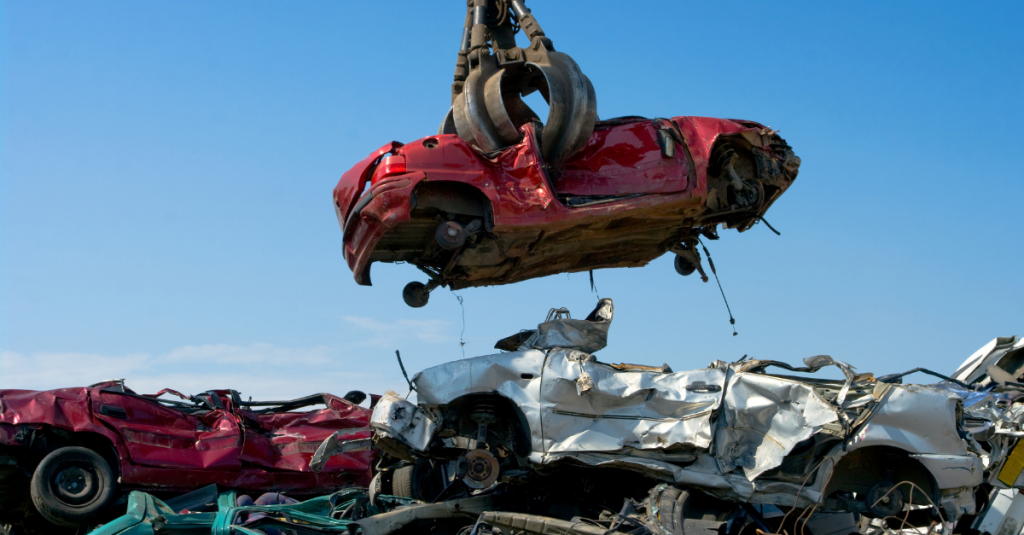 So, the final question is: To break or to scrap…
Well, if you are using Scrap Car Comparison we will ensure the best Scrap and Breakers Yards offer you a price for your unwanted vehicle, taking all the stress and hassle away from wondering who to call next.