Scrapping your car in or around Blackburn couldn't be easier with Scrap Car Comparison. Thanks to our extensive network of scrap and salvage car buyers across the UK, we'll make sure to find the best deal for your scrap car. Whether you're based in Blackburn itself or one of the surrounding areas, such as Preston, Bury, Bolton or Rochdale, you'll be able to scrap your car with us easily and quickly.
All of our buyers have undergone thorough quality and service checks, and we can also guarantee that you won't be subject to any unexpected fees or costs during any part of the scrapping process.

Large Blackburn Network

Guaranteed Prices

Free Collection

Experienced and professional
---
Where to Scrap My Car in Blackburn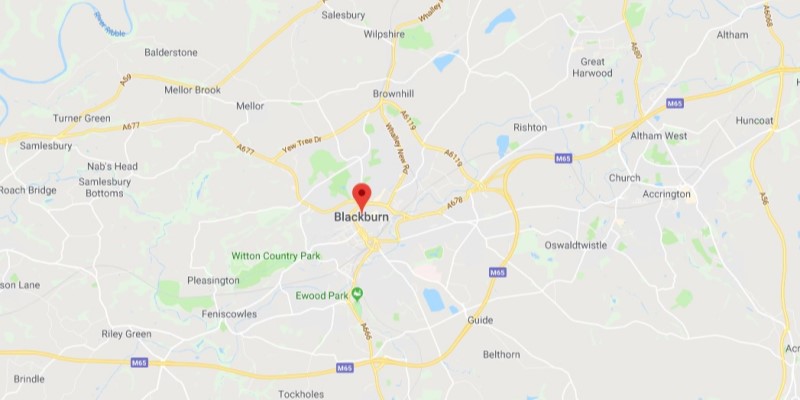 The best deal for your scrap car may not always be right around the corner in your local area of Blackburn or one of the surrounding towns, such as Preston or Bolton. However, that shouldn't stop you being able to scrap your vehicle.
At Scrap Car Comparison, we don't just compare prices from local buyers but also ones across the UK, so you know you're getting the best deal for a Blackburn scrap car.
Vehicle Recycling Blackburn
Scrapping a car is not like it used to be – gone are the days where you'd take your old car to be dumped at a local scrap yard. Today's scrap dealers know that nearly every component in an old car has recycling potential, and of course, they are a source of scrap metal too. For a full insight of how today's scrap cars are recycled in Blackburn and around the UK, read our in-depth guide to car recycling.
Scrap Car Collection in Blackburn
Don't worry if the buyer we find for you isn't located nearby – we have a number of local collection agents situated all across the UK who can collect your car at a time suitable for you and take it straight to your buyer, no matter where they are.
And, the best part about this service? It's completely free!
If you want to find out how much you could get for your scrap car, simply enter the details of your vehicle in our quote tool and find out the scrap value of your car. Selling a broken or damaged car has never been easier.
Scrap My Van Blackburn
Our extensive network is made up of both scrap and salvage buyers, so no matter how old or damaged your van is, we will be able to find a buyer and ensure that you receive a top price for it. 
You can browse and compare from over 100 quotes, and the one you choose we'll guarantee. Plus, all of our van collections are free of charge and contact-free.

In order for us to generate a quote for your van, we first require your van's details. This can be done by either calling one of our friendly advisors on 03333 44 99 50, or by completing the form at the top of this page.
What Our Scrap Car Customers Are Saying
We pride ourselves on the professional, friendly and efficient services we provide, from the beginning of your journey, to the very end. We always give impartial advice and provide our customers with the knowledge they need to pick the deal that's right for them. Read what some of our customers have to say:

"You guys saved me so much hassle . Friendly informative service .Exactly as you say on the tin. The co-part driver who picked up was good humored and professional . I'll be straight back to use you again when needed."
Richard L – Reviews.co.uk 

"Amazing service, we got a quote online, then received a phone call, they not only matched the offer we had somewhere else but went above it. Very quick, easy and friendly service. Very pleased."
Jessica G – Reviews.co.uk
Scrappage FAQs
How Much Would it Cost to Scrap My Car in Blackburn?
Modern cars have great recycling potential, and are a great source of scrap metal, so you normally make money from scrapping a car. If you're interested in getting the best offer for your scrap car, just fill out our online form and we'll get you some quotes from Blackburn scrap dealers.
Can You Donate Scrap Cars to Charity?
We do support donations to charity, and you can choose how much of the proceeds you would like to donate, and which charity you'd like the money to go to. Read more in our guide here.
Can You Arrange a Scrap Car Collection Near Blackburn?
Wherever you are in Blackburn or nearby areas such as Burnley and Preston, we'll be able to help you out. You can choose the local car scrap dealer who gives you the best offer, and they'll arrange to collect your vehicle from your location.
Can I Scrap My Van?
We can handle not only cars but vans, just complete our online form to receive a quote from local providers. They'll collect the van at your convenience ensuring the process is fully hassle-free.
Can Cars Be Recycled in Blackburn?
Modern recycling procedures have evolved so that almost every part of a car can be recycled and reused. If you have a car (or other vehicle) in Blackburn that you would like to see recycled, just complete our online form and we'll take things from there.
If you have any more questions on collection, payment or the process, visit our scrapping FAQ page.
Other Locations Near Me
Blackburn is one of hundreds of locations we can collect cars for scrap. Local areas include Hollins Bank, Whinney Heights, Four Lane Ends, Whitbirk and Shadsworth. Wherever you are location, we'll come to you!
Here are some of our larger collection areas.