At Scrap Car Comparison, we collect hundreds of different scrapped cars in Scotland and across the UK every week. From Ford to BMW, Vauxhall to Jaguar, we collect just about every make and model Scotland has to offer. But is there a particular colour that tops the scrap heap? We've delved into our data to find the most scrapped car colours in Scotland.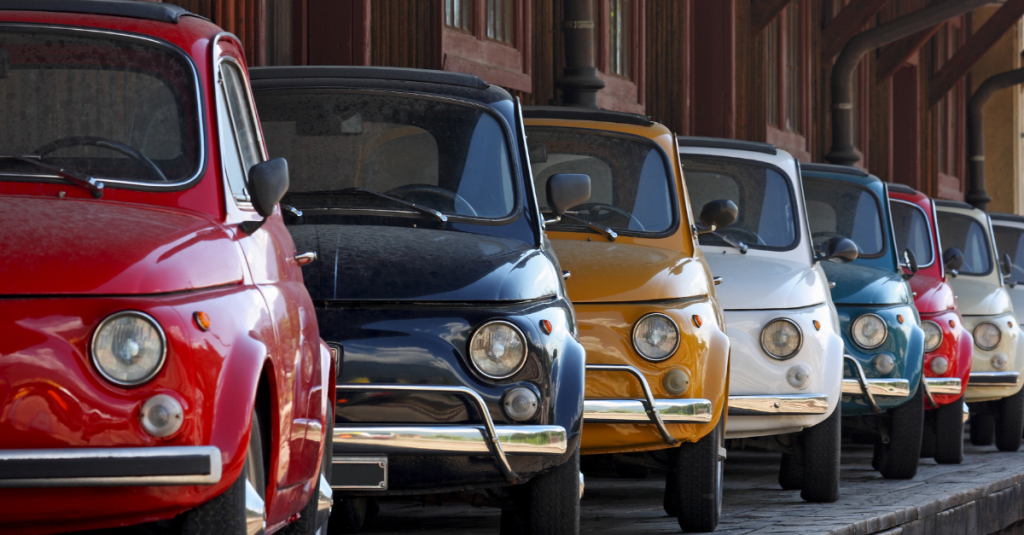 Top Scrapped Car Colours in Scotland
Taking the top spot for most scrapped colour in Scotland is silver. Silver is a classic colour, and was the most popular choice for motorists throughout the 2000s, before black took over in 2009. According to the SMMT, 122,214 new silver cars were registered in 2020, placing it the 6th most popular colour in the UK. 
Coming in second is red. Red cars generally tend to carry a lower accident risk, as they are easier to see on the road. Red cars are also synonymous with Ferrari's and exude vibrance and boldness. There are also a lot of myths surrounding red cars, including that they can create an optical illusion where they look to be travelling faster than they actually are – but that's not been scientifically proven.
In third place is the colour grey. As of 2018, grey is the most popular colour choice in the UK for our cars, knocking the colour black back down to 2nd place. As Grey cars have been the most popular colour choice for the past 3 years, it's no surprise it's made Scotland's top 3 scrapped car colours – the more on the road, the more likely they will end up on the scrap heap.
Taking 4th place is white, the safest car colour in the world and at 5th place is green, a humble and much older colour for our cars. See below for the full list:
Silver
Red
Grey
White
Green
Yellow
Gold
Orange
Purple
Turquoise
Why Were These Cars Scrapped?
Cars can be scrapped for a number of reasons, sometimes cars and vans have been severely damaged, are past the point of repair or resale so the best option is to scrap, recycle and make some profit from it. Other times vehicles are simply old, perhaps unwanted or a buyer couldn't be found for it. A common misconception is that your vehicle has to be damaged to be scrapped, and that's not the case. You can scrap your vehicle for any reason, damaged or not. Scrap Car Comparison will quote and collect any vehicle, in any condition. Regardless of colour or where you are in Scotland or the rest of the UK. Think it could be time for you to scrap? Read our 8 reasons it could be time to scrap, or find out which cars were the most scrapped in 2020.
Does the Colour of Your Car Matter?
The colour of your car can reflect your personality and likes, other times the colour of your car can help you be more visible on the roads. However, the short answer to this question is no. When buying a car, the colour can be more important as it depends on what you're looking for. However, when scrapping, your car could be black, white, pink or yellow!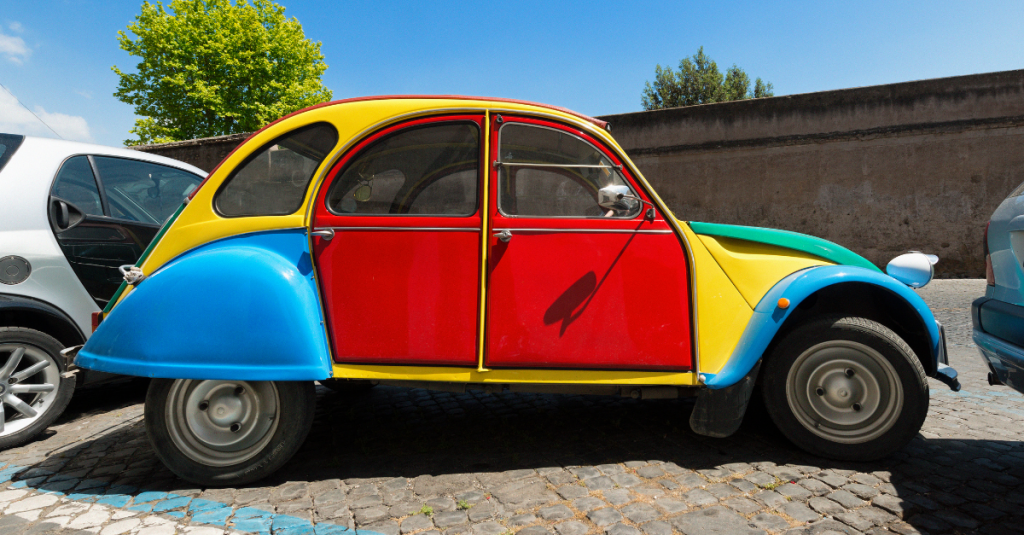 Scrap Your Car Scotland
If you're looking to scrap your car or van in Scotland, Scrap Car Comparison offers a hassle-free option – with just a few details from you, we'll do all the hard work to find you a great price. Plus, all our collections are free, run with a no-contact service. So, you can get started today and rest assured that the process is completely safe. Try our quick and easy online scrap car calculator today to see how much you could earn.