With Father's Day approaching, Scrap Car Comparison has taken a look at some of the most impressive celebrity rides owned by the coolest dads around.
From Bugatti's to Ferrari's, Lamborghinis to Rolls Royces, find out what's on the list and get ready to be impressed…
David Beckham
As far as dads go, we can all agree that David Beckham is up there with the coolest.
As a lover of both classic and supercars, David's collection boasts some impressive makes and models, including a 1998 Ferrari 550 Maranello, a 1969 Porsche 911, and a super range that features a McLaren 720S, Lamborghini Gallardo and a Rolls-Royce Phantom Drophead Coupe.
His Ferrari 550 Maranello was a gift from wife Victoria back in 1998. It's a two-seater grand tourer, featuring a V12 front-engine. With a top speed of 199mph, this classic can accelerate from 0-62mph in just 4.4 seconds!
To keep his four-wheeled friends company, Becks also enjoys a motorbike or two. In the past, he has owned a Confederate F131 Hellcat Combat, Triumph Scrambler and a Ducati Desmosedici RR.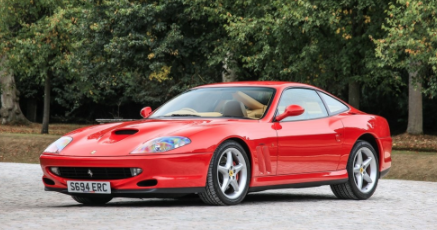 Tom Hardy
Actor, producer and father of one Tom Hardy not only drives fast cars in films, he's also a car fanatic in real life too.
 Tom owns a red Audi RS 5 and a matte black Audi R8 Spyder. The extravagant Spyder is known for its strong performance and smooth design. It's similar in build to the R8 coupe but with a 5.2-litre V10 petrol engine, also used in a Lamborghini Huracan.
The R8 certainly makes a statement finished in matte black. In 2012, Hardy took his Spyder for a spin around London to promote his new movie release at the time, The Dark Knight Rises.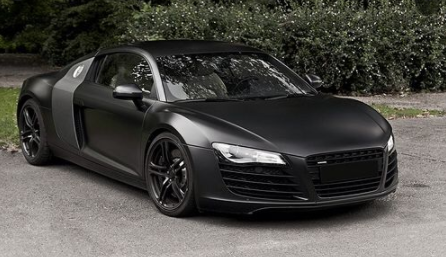 Ryan Reynolds
Being a Hollywood star and famous father, it comes as no surprise that superhero actor Ryan Reynolds has the rides to match his superstar success.
Ryan and his famous wife, Blake Lively, share a garage full of impressive cars. From a Tesla Model S to a Dodge Challenger, a Lamborghini Aventador to an Audi R8, Ryan certainly knows how to splash the cash.
His growing collection of motorbikes includes a few Ducatis and customised Triumphs. His Lamborghini Aventador S is one of the most powerful models to date, sprinting from 0-62mph in 2.8 seconds with a top speed of 217.5mph. Blake on the other hand opts for a more everyday choice of wheels, such as her Mini Cooper Convertible or her Lexus SC430. Oh, to have it all!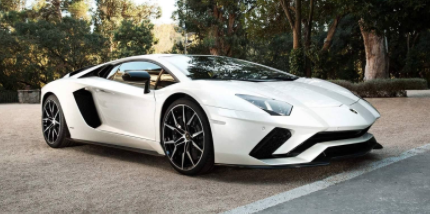 Lamborghini Aventador S: fastestlaps.com
Dwayne "The Rock" Johnson
Wrestler-turned-actor and producer Dwayne "The Rock" Johnson has many strings to his bow – it seems he can do it all.
So, it's no surprise that his net worth has soared over the years. What's a guy to do with all the big bucks? That's right, splash out on some stylish rides. Dwayne owns a customized Pagani Huayra, which set him back at least £1.2 million pounds. The Huayra features active aerodynamics and can reach a top speed of 238mph with its twin-turbocharged V12 engine designed by Mercedes-AMG. This supercar sits alongside a custom Ford F-150, Hennessey VelociRaptor V8, Ferrari LaFerrari and a Rolls Royce Wraith. Wonder which one he chooses to take his daughters for ice cream?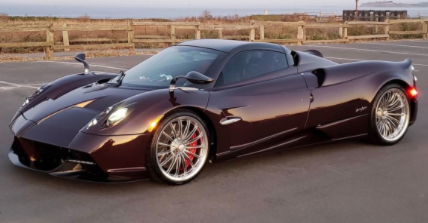 Pagani Huayra: supercars.net
Cristiano Ronaldo
Famous footballer and father of four, Cristiano Ronaldo, drives one of the fastest sports cars ever produced, the Bugatti Chiron.
Worth over 2 million pounds, this beast certainly matches Ronaldo's power and speed. The Chiron speeds from 0-60 in 2.5 seconds thanks to an 8-litre, 16-cylinder engine pumping out 1,479 horsepower.
The Chiron is known to have hit speeds exceeding a jaw-dropping 305mph. His Chiron sits in good company, alongside a Bugatti Veyron, Rolls Royce Cullinan, Lamborghini Aventador, McLaren Senna, Ferrari 599 GTO and a Porsche 911 Turbo – and that's just a few! Rumour has it that Ronaldo likes his cars in sets of threes and snaps up three of each brand he buys. Isn't that the dream?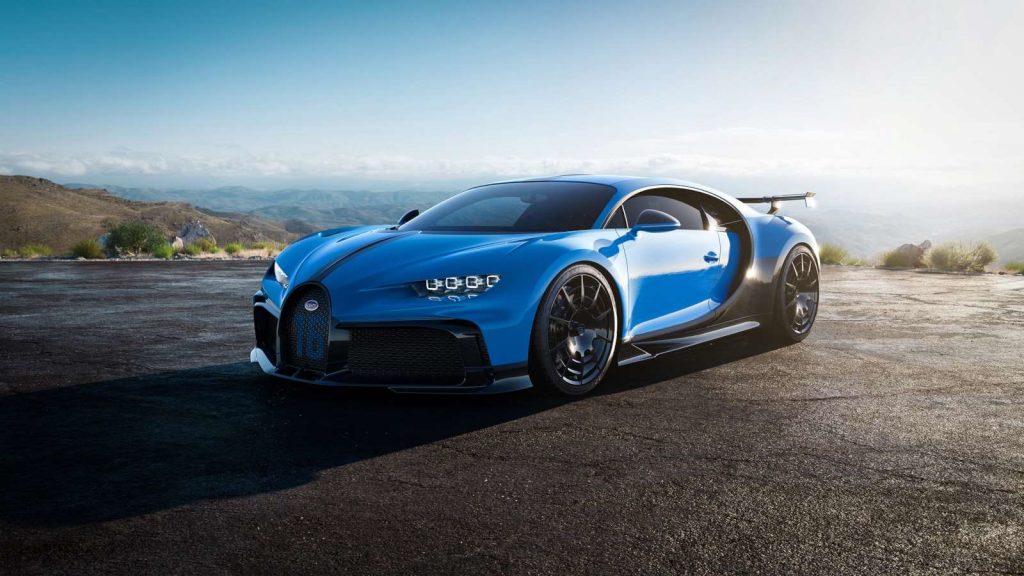 Bugatti Chiron: goodwood.com
Simon Cowell
OK, so Simon Cowell may not be the coolest of dads, but we can't deny he has excellent taste in cars.
Being one of the wealthiest men in Britain, Simon has splashed out over 12 million pounds on more than 25 cars – including a Bugatti Veyron. Known to be one of the fastest cars in the world, the Veyron can reach speeds of 260mph. Each part of a Bugatti Veyron is handmade in three parts and features a paddle-driven, computer-controlled shifting system, 12 radiators and seven gears.
His Veyron is accompanied by a Ferrari 458 Italia and a Rolls Royce Phantom. He also has a Mitsubishi Evo, a Quad Bike and Race Kart for the ultimate weekend fun. It's safe to say his son will have some fun growing up!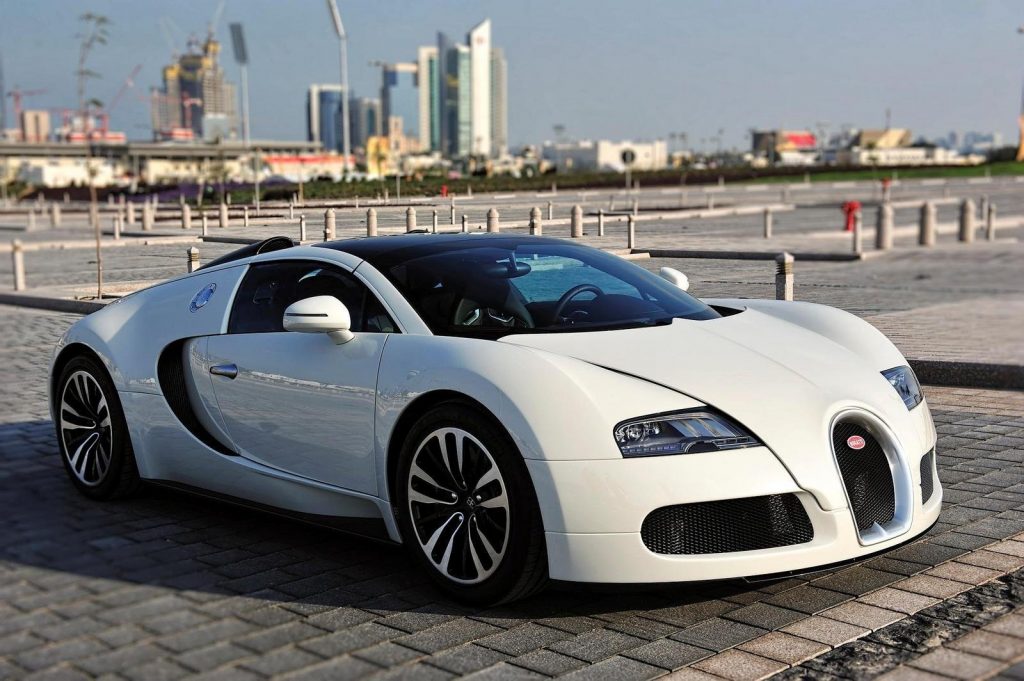 Read more
So, who does it better – Celebrity mums or dads? Read our celebrity mums with even cooler cars and see for yourself. Which cars would you choose? Let us know in the comments.