Cars are an important accessory in our lives, especially for celebrities. They want to enjoy their success, spend their wealth – and look good while doing it. But what about celebrity mums? Do they do the school run in a Lamborghini, pop to the shops in a Ferrari or drive to play-dates in Porsche? As Mother's Day is approaching, we've put the spotlight on celebrity mums and the cars they drive.
Beyoncé
Mother's don't get much cooler than Beyoncé! Her 1959 Rolls-Royce Silver Cloud 2 Drophead Coupé have us feeling all kinds of car envy. Her vintage set of wheels was reportedly a birthday gift for her 25th birthday from her husband, Jay-Z. The Silver Cloud offers superb luxury with sky-blue leather seats and a pristine dashboard to match the state-of-the-art soft blue exterior. This car was the first 6.2L V8 engine to be introduced to the Rolls Royce fleet, with the capacity to reach 0-60mph in 10.9 seconds. Queen Bey has been spotted in her Silver Cloud cruising around New York City and driving her family back from the Hampton's – that's the life! The superstar parents keep their Rolls Royce in excellent company, with cars including a 1957 Chevrolet Corvette, Maybach Exelero and a Bugatti Veyron Grand Sport.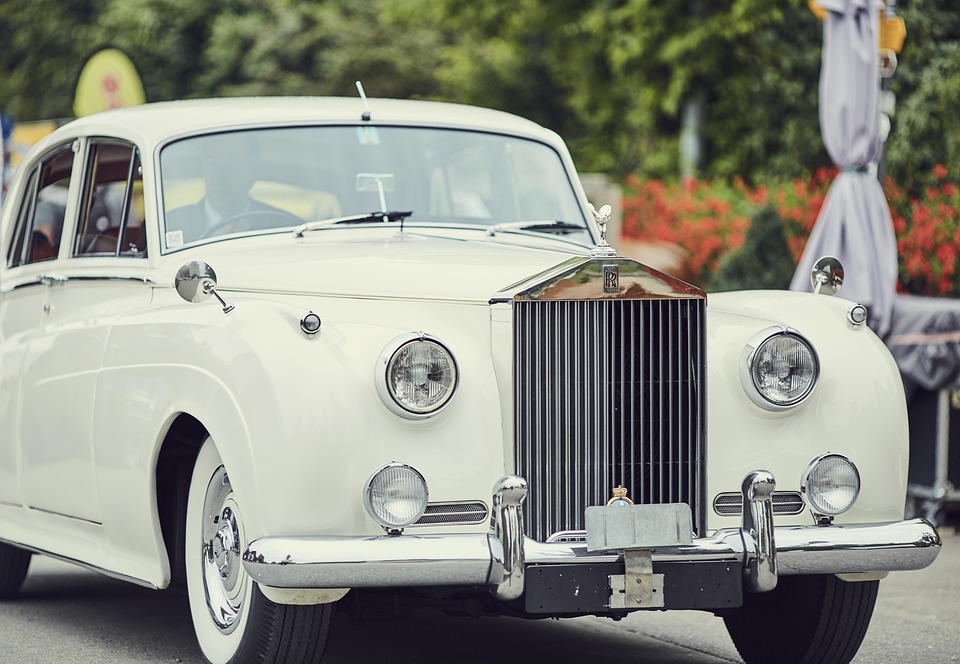 Kim Kardashian
Keeping up with cars! From a sleek Lamborghini Aventador to an iconic Rolls Royce Ghost, a stylish Ferrari 458 Italia and classic Aston Martin DB9, it comes as no surprise that millionaire, mummy of four Kim Kardashian boasts an impressive garage of luxury cars. A hectic social schedule, calendar full of appointments and four little ones to run around after would put anyone through their paces! It seems Kim has a car for every mood and every occasion. Often seen out and about cruising through Beverly Hills, her matte black Mercedes-Benz G63 with black rims and tinted windows has been her favourite choice of transport up until November 2019, when husband Kayne West, surprised her with the truck of her dreams. A neon yellow Mercedes-Benz G-Wagon – we hope there's space in the garage!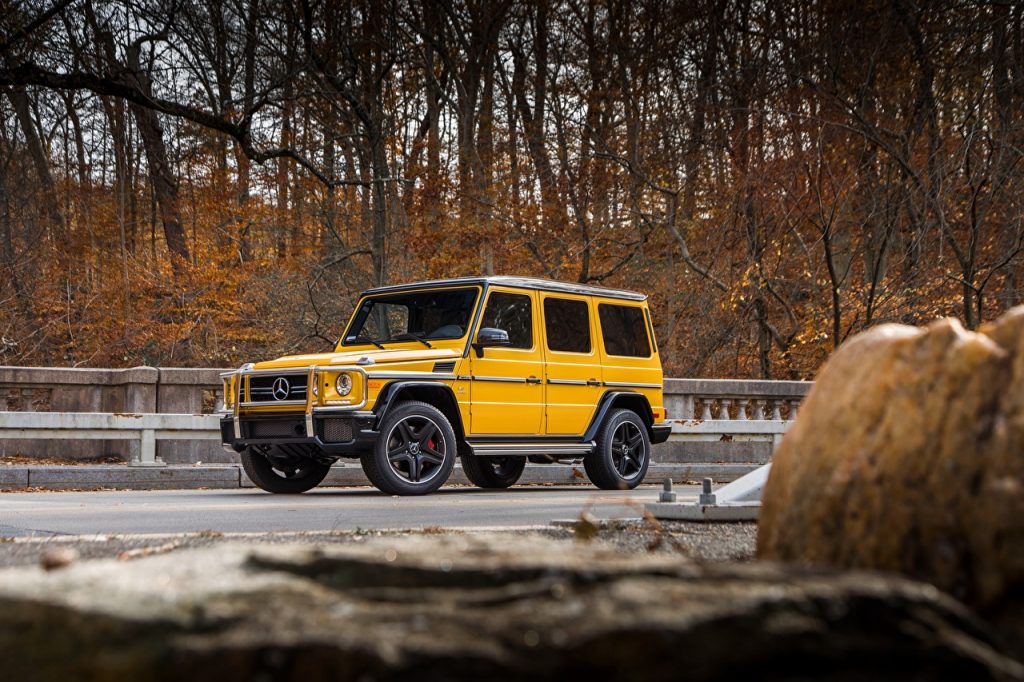 Jennifer Lopez
Whilst we were still trying to get our heads around the fact that Jennifer Lopez turned 50 last year, we then learn that up until her birthday last July, J-Lo hadn't driven a car in 25 years! We've often seen Jenny cruise around the block (driven by her chauffeur) with her kids buckled up in the back going to and from play-dates. Her cars have included a stylish cream Bentley Continental convertible and a smart navy Bentley Arnage. But thanks to her husband, Alex Rodriguez, her lavish birthday present got her got behind the wheel again. The car – a racy red Porsche 911 GTS, which she quickly took around the block for a test drive. The GTS offers the ultimate driving experience, sprinting from 0-100mph in 3.7 seconds. As well as the sporty interior, the GTS is unmistakable with its smoked taillights, silk-gloss black air intake grille and central black twin tailpipes. Jen's expensive gift left her feeling rather emotional, understandably! We would also get emotional if we were gifted a Porsche… here's hoping for next year!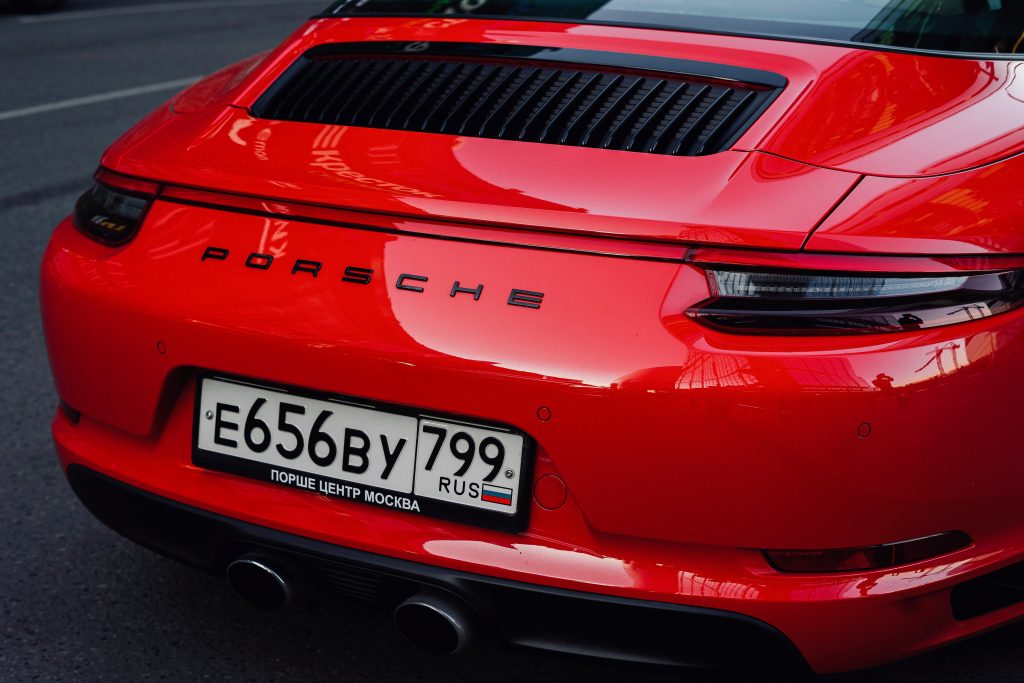 Mariah Carey
From the hottest cars to designer clothes, private jets and her very own personal makeup and lighting team, nobody does 'treat yourself' quite like Mariah Carey – even her pets are pampered with their own doggy spa treatments and first-class flights! Mariah's Manhattan Penthouse and Beverly Hills mansion certainly hit the high notes with a garage of super cars to match. This A lister mum of twins boasts a Rolls Royce Phantom & Drophead Coupé, a Maybach 62 and a unique, custom made Porsche Cayenne. Complete with multi-functional sports steering and gear selection with the unmistakable silhouette.  Carey's Cayenne is hot pink with the girly interior to match – very Mariah.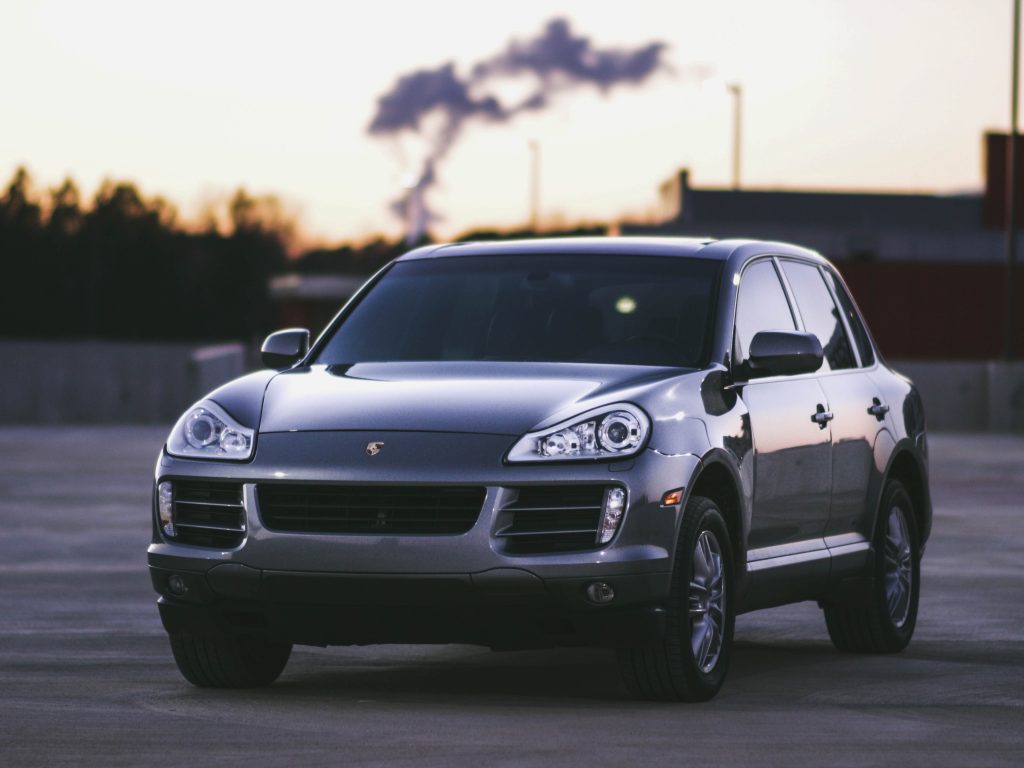 Kylie Jenner
At just 22 years old, billionaire business owner and social media sensation Kylie Jenner owns one of the most impressive car collections – worth a whopping 14 million dollars. From a Lamborghini Aventador and Bugatti Chiron to a Ferrari 458 Italia and a Mercedes G-Wagon, if one thing's for sure it's that Kylie knows how to make a statement. Many of her impressive cars have bespoke detailing, her Rolls Royce Wraith has engraved name plates on the door panels, and her G-Wagon has red leather inserts with a diamond stitching on the seats. But Kylie's collection doesn't stop there, she also owns another 2 Ferraris and 2 Rolls Royce cars, as well as the first car she ever bought, a Range Rover. Jenner's newest addition was gifted by her boyfriend, Travis Scott. Shortly after giving birth to their daughter last February, Scott bought Kylie a LaFerrari Aperta.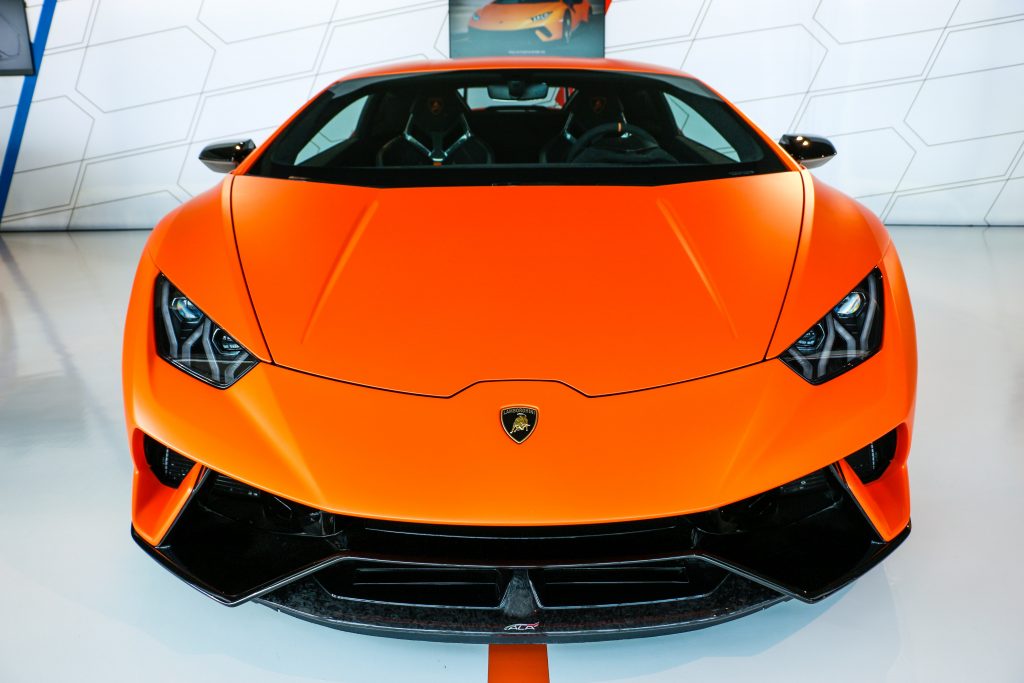 Gwen Stefani
As a certified Rockstar, style comes easy for bombshell Gwen Stefani. Being a busy working mum of three, it's no surprise Gwen needs to switch up her wheels to keep up with family life and her career commitments. From school runs to studio sessions, play-dates to luxury lunch meetings, what could be better than jumping out of a Mercedes-Benz and into a Range Rover SUV, then switching it up in a Porsche Panamera S Hybrid. The Porsche features a rich interior, massaging front seats and heated steering wheel. Gwen's most recent 4 wheeled purchase is a sleek Maserati Quattroporte, complete with elegantly crafted space and stylish design paired with race-bred power from Ferrari-built V6 petrol engines, along with a mighty V6 turbo-diesel, vroom vroom!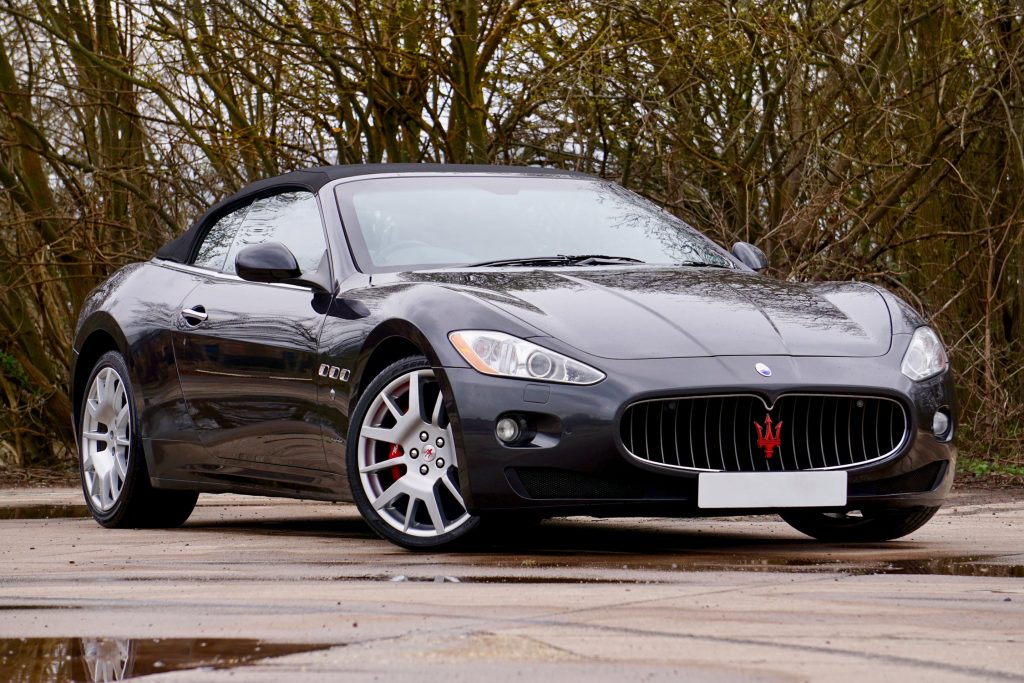 Jodie Kidd
From model to motorsport racer, Jodie Kidd is a lover of all things automotive and is a regular contestant on Top Gear with her own impressive collection of cars. Earning a name for herself on the runway and the racetrack, Jodie has been behind the wheel of everything from a 60s Chevrolet Camaro, 1930s Bugatti and a Jaguar XJ220. From the track to her driveway, her collection included a Ferrari Maranello and Maserati. But, sadly for Jodie motherhood for meant ditching these super cars for something more suburban and child friendly. Naturally, being mad for motorsport, this didn't last long as Jodie couldn't resist the temptation to shift her collection back up a gear and purchased a Jaguar F-type Coupé R. This car includes an interactive driver display, active sports exhaust system with an immaculate exterior exuding drama, power and performance. Jodie's Jag takes its place on her driveway alongside her VW Touareg and a 1970s Land Rover Defender.

Queen Latifah
From a yellow Vespa to a Rolls Royce Drophead Coupé, Queen Latifah has upgraded her wheels throughout the years. As an acclaimed actress and one the highest paid hip-hop artists of all time, you'll need one of the hottest rides in Hollywood and they don't come more desirable than a Rolls Royce. Powered by the same engine as the Phantom, reaching 100mph in just 5.8 seconds, the Drophead Coupé oozes sporting spirit and can be customized to add that bespoke touch. Featuring a 5-layer soft top, heated leather seats, mother of pearl inlays, parasols and a versatile picnic boot with space for mini fridge, this car is definitely fit for a queen and her daughter!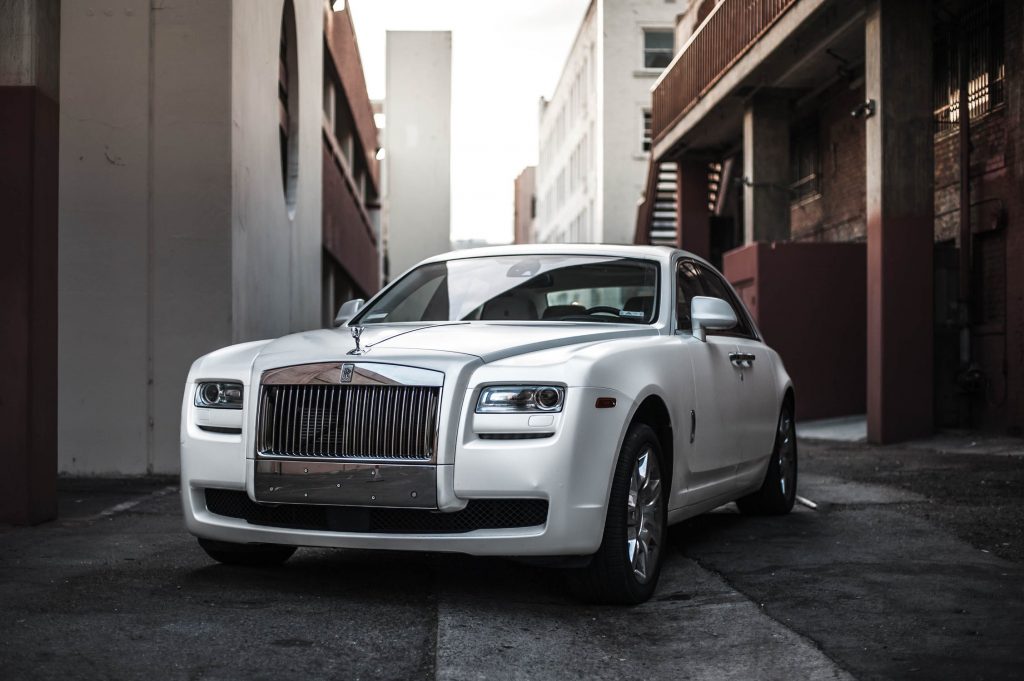 Read more
See which famous fathers have the coolest car, and what happens to supercars that are headed for the scrap heap!