You might think that only old, clapped-out vehicles end up at a scrapyard, but that's not always the case.
YouTubing sensation "Supercar Blondie" recently visited a scrapyard in Sharjah near central Dubai, where abandoned, damaged and old supercars sit in their thousands gathering dust.
The team here at Scrap Car Comparison couldn't believe the gems in this scrapyard. From cars completely destroyed in crashes to cars that were simply abandoned or confiscated – you'll find some pretty impressive wheels here that will make your jaw drop.
From Ferrari to Lamborghini, Rolls-Royce to Mercedes, all of these supercars have been left to seize up.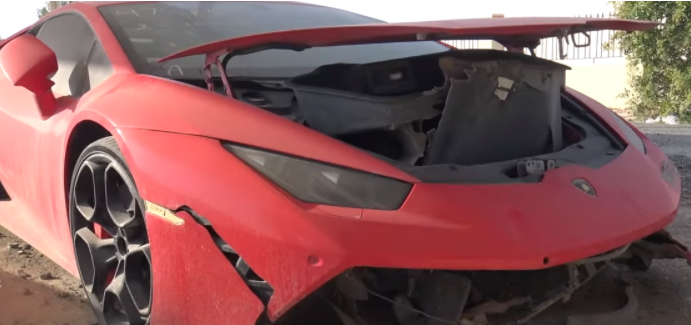 Roughly 2,000-3,000 cars are abandoned in Dubai every year, supercars included. But why would anyone abandon a luxury car?
Well, it's believed that most of the supercars in the scrapyard belonged to wealthy business people who either couldn't keep up with their payments and had their cars confiscated, or had to abandon their supercars to leave the country for some reason.
Back in 2012, a financial crash in Dubai meant that many people found themselves in newfound hardship. As the United Arab Emirates observes the Sharia Law, which has no protection against bankruptcy, anyone who fails to repay their mortgage, debts, loans and car payments, could face imprisonment.
Could this be why there are so many scrap supercars in Dubai? Whatever the reason, it's certainly something to see so many supercars starting a new life on the dust heap!
Not So Lucky Supercars
However, not all of these cars are in good shape. The not-so-lucky supercars have sustained pretty severe damage that would likely cost too much to repair to make them roadworthy. These cars are scrapped for parts which can be sold at up to half price. People travel from all over the world to buy these spare parts from this scrapyard at an absolute bargain.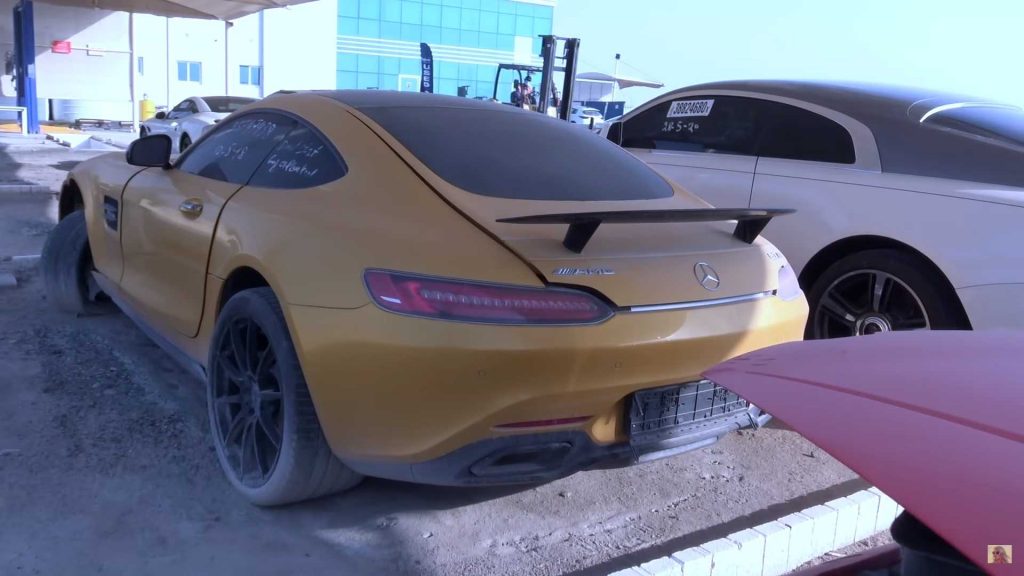 The supercars that are repaired and spruced up are taken up to auction and sold by the authorities to the highest bidder at a pretty price – just pennies to the dollar. So, what's available?
How about a California T, originally sold at a used auction in Dubai for around $100,000? From this scrapyard, auction prices can drop as low as $30,000.
Scrap Your Rolls-Royce
Always fancied a Rolls-Royce Wraith? On the second-hand market in Dubai, the cheapest model you can get currently is a 2014 model with 50,000kms on the clock, for a generous $125,000.
The cheapest used Lamborghini Huracan in Dubai is a 2015 model which has done 68,000kms and is listed for $158,000.
From the used car market to auctions from scrapyards, you can expect to pay a fraction of this price for an impressive supercar. Other supercars in this scrapyard include a 2015 Mercedes GTS and a 2006 Ferrari 612 Scaglietti. What would you choose? Watch the video below:
Read More
Whether you have a supercar or not, any car can be scrapped for any reason. Find out more about scrapping your car now with us and get a free, instant quote for your old, unwanted or damaged car – Ferrari or Ford!
We'll give you a quote for any make and model, just enter your details here.