Looking for a quick, easy, and hassle free way to scrap your car in Grimsby or the surrounding area? We can help!
As the first and only independent comparison site for scrap and damaged vehicles, we call upon our extensive network of scrap and salvage yards across the UK to help you find the best possible price for your scrap car.
Each and every one of the buyers we work with has undergone thorough quality and service checks, and we guarantee that you won't encounter any unexpected fees and costs.

Fast Collection

Simple 3-Step Process

Collection is Free!

Guaranteed Prices
---
Where to Scrap My Car in Grimsby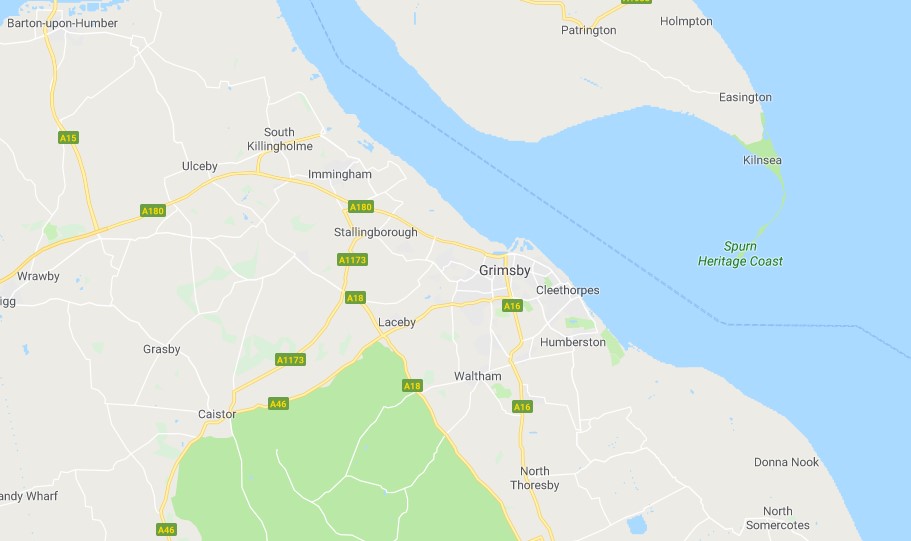 If you're looking to scrap your car in Stallingborough, the best deal might not necessarily be found in Healing, Little London, Keelby, Aylesby, or any other area of Grimsby.
That's why, at Scrap Car Comparison, we don't just compare scrap car prices from your local area – we compare prices from across the country to ensure you're getting the very best offer.
Over the years, we've developed a network of over 100 fully vetted and professional scrap car buyers around the UK, allowing you to get more for your scrap car.
Vehicle Recycling Grimsby
Recycling is now a massive part of the scrap car industry and pretty much everything on a modern car can be recycled. If you're looking to potentially recycle your car in Grimsby and want to be safe in the knowledge that this will be done in an environmentally friendly way, complete the quote form today and get the best price for your vehicle.
Scrap Car Collection in Grimsby
With local collection agents all around the country, we'll collect your scrap car and transport it to your chosen scrap yard, wherever you are in the country and wherever the yard is located.
This scrap car collection service is completely free of charge and we'll ensure the vehicle is collected at a time that's convenient for you.
To find the best price for your scrap car or damaged vehicle in Grimsby, get in touch today.
Scrap My Van Grimsby 
We have hundreds of buyers across the UK that want to buy your scrap van, no matter what condition it's in. All of the experienced buyers within our extensive network have spent years in the industry, and have an abundance of knowledge and expertise in both buying and recovering, damaged or broken vans.

In order for us to generate a quote for your van, we first require your van's details. This can be done by either calling one of our expert advisors on 03333 44 99 50, or by completing the form at the top of this page. 
What Our Salvage Car Customers Are Saying
We pride ourselves on the professional, friendly and efficient services we provide, from the beginning of your journey, to the very end. We always give impartial advice and provide our customers with the knowledge they need to pick the deal that's right for them. Read what some of our customers have to say:

"Fantastic service. Trustworthy. Polite and friendly. Good value for service. Efficient. Demonstrated integrity. No complaints. Thank you very much for your service."
Roy J – Reviews.co.uk 

"Excellent service and were kept updated with everything from the price to when the car was picked up. Extremely pleased with the courtesy and politeness shown to me at all times. Thank you."
Julie F – Reviews.co.uk
Scrap Yard FAQs
What Are Your Scrap My Car Grimsby Options?
Car scrap yards have always been the place to take your car for scrappage. This may well not give the highest price for you. Plus, you do have to take your vehicle there yourself.
Instead of taking your vehicle to a car scrappage, why not complete an online quote today.
What Does the Scrap Car Process Involve?
Our scrap car guide details all the necessary steps involved and what happens to your vehicle once we collect it in Grimsby.
Where Are Your Scrap My Car Grimsby Locations?
Although this page is titled scrap my car Grimsby we are not limited to collect in this area. Scrap Car Comparison has a whole network of experienced buyers located throughout the UK. Grimsby scrap car collection is an extremely popular request we get due to the size of the city, and we are geared up to offer a quick pick-up for any scrap cars Grimsby has to offer.
We have a network of experts who specialise in salvage vehicle collection, all of which are based locally and in the surrounding areas who are available for all the scrap your car needs. Contact us today!
How Can I be Sure I'll Get The Best Price For My Car?
Prices of car scrappage are dependent on many different factors. You can read more about this in the how to scrap or salvage a car article. Take a look at our ford scrappage article which shows how varied prices for different models and colours for a single make of vehicle.
Do You Quote on Salvage Cars?
Salvage cars are worth a lot more than scrap cars. If you have a salvage van or car, don't take it to the nearest car scrapyard in Grimsby, fill in our online form and get an immediate guaranteed price. We're your car salvage Grimsby experts!
If you have any more questions on the collection, payment or the process, visit our scrapping FAQ page
Other Locations Near Me
We cover Grimsby and the surrounding area, ensuring a quick and efficient pickup. Our most popular Grimsby car collection locations include Cleethorps, Nunsthorpe, Scartho Top, Little Coates and Trunsco. Wherever you are, we'll come can have one of our local scrappage network teams com to you and collect your car and van.
We have a vast network or scrap and salvage car buyers in Grimsby and throughout the UK, all waiting to pick up your scrap or salvage van or car. Contact us right now for a quick, simple convenient collection anywhere in the UK. Here are some of our larger collection areas.