Are you based in Slough with an old, unused or damaged vehicle you're looking to sell? Scrap Car Comparison can help! We work with an extensive network of experienced scrap and salvage buyers from across Berkshire and the rest of the UK. We compare over 100 quotes from both local and regional buyers who can offer you top prices, regardless of the condition of your vehicle or where you're located. 
We'll find a buyer for every vehicle, plus collect your vehicle with a no-contact service at no extra cost!

Best prices

Streamlined process

Huge buyer network

Pickup from your door
---
Where to Scrap My Car in Slough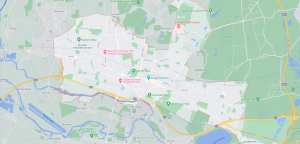 If you're Manor Park, Cippenham, Salt Hill, Wexham or surrounding areas, we'll bring the quotes to you so you can browse and compare to find the quote that's right for you. We want you to find the very best price for your vehicle, and our extensive network of buyers allows us to offer the most competitive prices – something we're so sure of, we guarantee our prices!
Our experienced buyers operate across the country, collecting vehicles in a whole range of conditions including non-runners, MOT failures and crash damaged vehicles. So if you're in Slough or out towards Maidenhead, Windsor or further into London, Scrap Car Comparison is ready to quote your vehicle.
Scrap My Van Slough
We scrap vans in a similar way to scrapping cars, and your van will be collected free of charge and on a day and time that suits you. Plus, we'll guarantee all of our quotes which means that, regardless of fluctuations in the scrap metal market, the price which you have been quoted for your van is the price that you will receive.

Whether your van is old and worn, has been damaged or has faulty parts, you can browse and compare competitive quotes from over 100 trusted scrap and salvage buyers from across Slough and London. Get your free quote in 30 seconds or speak to one of our friendly sales advisors.
Vehicle Recycling in Slough
Recycling has become core to how the scrap car industry operates. As the demand for recycling grows, modern vehicles have adapted. These days, almost almost every part of a modern car or van can be broken down and recycled, going on to be used within other vehicles or within construction materials. Find out what your scrap car could become.
All of our scrap and salvage buyers hold a wealth of knowledge and experience in dealing with scrap and salvage vehicles. They understand the value in end of life vehicles, as well as the recycling potential a vehicle has, so you can trust that your car or van is in good hands with Scrap Car Comparison.
Read more on vehicle recycling and understand the lifecycle of a vehicle!
Scrap Car Collection in Slough
Our growing network of buyers operate across the country, this means you're able to compare quotes to find the best possible price. Plus, our friendly team will be on hand from the start of the process to the very end, offering you personal support and impartial advice so you can ensure you're choosing the right deal for you. 
 Your vehicle will be collected on a day and time that suits you best. Plus, the collection of your vehicle will always be free – you also won't run into any unexpected costs or extra charges – that's scrappage done the easy way!
What Our Scrap Car Customers Are Saying
We pride ourselves on the professional, friendly and efficient services we provide, from the beginning of your journey, to the very end. We always give impartial advice and provide our customers with the knowledge they need to pick the deal that's right for them. Read what some of our customers have to say:
"We got more money than we were hoping to get, the deposit, the vehicle pick up and the balance of payment were all on time. Can't ask for anymore."
Dale B – Reviews.co.uk 

"I sold my XC90 and received a really good price. The arrangements to pick up the car were all made with 1 call and final arrangements were made in a call back. Very impressed with such an easy process and no silly haggling over price at all. Money paid into my account straight away. Would use it again and recommend 100%."
Colin C – Reviews.co.uk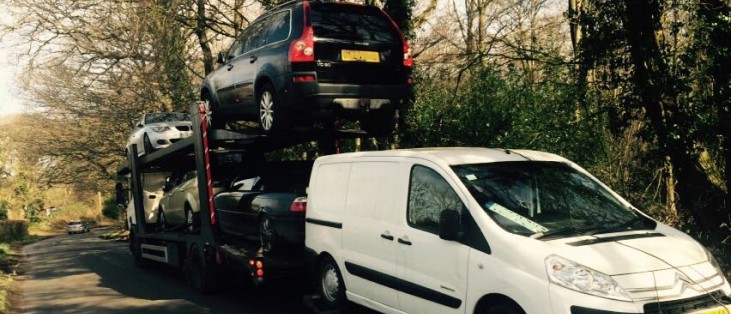 Scrap Yard FAQs
Do You Price Match?
We will always deliver any price you have already received to our buyers in order to try and price match or beat the quote you have received. Our nationwide network of specialist buyers in both the scrap and salvage markets mean that we are able to offer some of the most competitive prices. If you have been offered a higher price elsewhere be sure to let us know the amount and we'll see if our buyers are open to negotiation.
I Have Taken Parts Off My Vehicle – Can You Still Take It?
Yes! Although it's worth noting that removing parts off your vehicle may significantly affect the price in which you are quoted as it means your car may only be suitable for scrap, and not salvage purposes. However your vehicle will still be worth something. In order to find out what the value of your vehicle is simply fill out the above form with your vehicle's details and we will search our nationwide network of buyers for you to find the most suitable buyer and price for you.
My Car Is Not At My Home Address, Can You Still Collect?
Yes! Our collectors can pick up vehicles from a multitude of locations. Just be sure to enter the vehicle's postcode at the quote stage when you enter your vehicle's details so that we can ensure that we contact relevant buyers who operate in your vehicle's location.
Are There Any Areas in Slough Which You Can't Collect From?
The buyers on our network cover all of the UK and so the majority of towns, villages and cities can be collected from. If, however, your vehicle is in a particularly remote location it may be more difficult to retrieve, however that's not to say that our buyers won't be able to collect it! Our buyers have an array of recovery equipment and so if you'd like to know if we have buyers who collect from your area get in contact for a no obligation quote!
Does My Car Need To Be Clean?
Yes and no. The buyers on our network do not expect your vehicle to be cleaned, waxed and polished but they do expect all rubbish in the interior of your vehicle to be removed.
Do You Collect Vans in Slough?
Yes, we collect vans! The process for scrapping a van isn't all that different from the process of scrapping a car. In order for us to generate a quote for your van, we first require your van's details. This can be done by either calling one of our advisors on 03333 44 99 50, or by completing the form at the top of this page. 
When Will I Get Paid?
You'll receive payment on the very same day your vehicle is collected.
If you have any more queries on the scrapping process, read our most frequently asked questions on scrapping a car.
Other locations near me
We can collect from all over Berkshire. Just get in touch with us or get your personalised, free quote in just 30 seconds.