---
Scrap My Car Brighton & Hove
Here at Scrap Car Comparison, we'll help you find the best price for your scrap car in Brighton & Hove. Comparing quotes from over 100 vetted, professional scrap car buyers across the UK, we'll help you find the best possible price for your vehicle, regardless of its make, model, or condition.
Simply fill out the quick and easy online form providing your car registration, details and postcode, or call us free of charge, and we'll take care of the rest.

Hassle free

Simple, quick and easy

Guaranteed quote

We collect from you!
---
Where to Scrap My Car in Brighton & Hove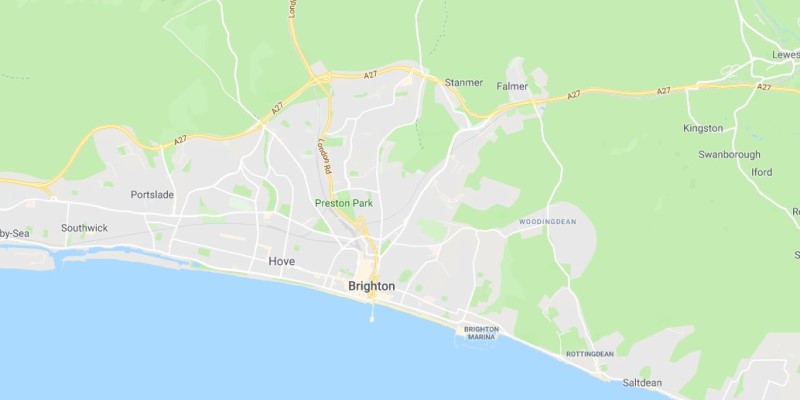 Collecting from Brighton and throughout the UK
If you're looking to scrap your car in Carlton Hill, Hanover, West Hill, Prestonville, Kemptown, Seven Dials, or any other area of Brighton, make sure Scrap Car Comparison is your first port of call.
Scrapping your car or vehicle in Brighton couldn't be easier with our simple comparison guide. We'll help you to compare scrap yards in Brighton and across the UK, allowing you to find the best possible price, with no extra costs or hidden charges.
Vehicle Recycling Brighton & Hove
Although you might not have thought about it before, an old car is ideal for recycling. Gone are the days where cars and vans would be crushed and dumped in the corner of a scrapyard and just left to rust. Nowadays the situation is vastly improved, where expired vehicles can now benefit from more up to date recycling procedures incorporating modern technical innovations and getting the most out of old cars. Many components of an old car can be used again in some way, and many of the raw materials which originally made the car, such as metal, are subject to being recycled. Brighton car owners might decide to scrap their vehicle for a number of different reasons – MOT failure, insurance write-offs, the list goes on. Whatever the reason, you can take advantage of our network of scrap car recovery professionals working around the Brighton region, who will be able to give you a great price for your scrap or salvage vehicle, and ensure that its recycling potential is fully realized.
Scrap Car Collection in Brighton & Hove
With local collection agents around the country, we'll collect your vehicle with no hidden fees from any Brighton location, at a time that's convenient for you.
Quality service is important to us, which is why we thoroughly vet all of our buyers to ensure we can provide the best possible service at all times. Over the years, we have forged strong relationships with reliable buyers who work in partnership with us to offer you the best return on your vehicle.
If you need to scrap your vehicle in Brighton, use our easy comparison tool today to see how much it's worth. Regardless of its condition, we will provide you with a quote for any make and any model. And, if you have any questions, our friendly team is always on hand to help!
Scrap My Van Brighton & Hove
Prices in the scrap metal market are calculated based on a van's weight – usually per ton. However, the value of scrap metal can fluctuate depending on how the market is performing, which will directly affect the quote you're offered. With Scrap Car Comparison, we guarantee all of our quotes for 24 hours, so while you make up your mind, you can rest assured that your quote is safe. 
We scrap vans in a similar way to scrapping cars, and your van will be collected free of charge and on a day and time that suits you. We'll quote your van regardless of it's condition too! Get your free, personalised van quote, or speak to one of our expert advisors to find out more. 
What Our Scrap Car Customers Are Saying
We pride ourselves on the professional, friendly and efficient services we provide, from the beginning of your journey, to the very end. We always give impartial advice and provide our customers with the knowledge they need to pick the deal that's right for them. Read what some of our customers have to say:
"I can only say that I was very impressed by the service provided by Scrap Car Comparison, my car was picked up within 48 hours and the money in my account 24 hours later. 5 Star Service."
David H – Reviews.co.uk

"So easy to do. Great conversation with the team members. Polite friendly and helpful. Gave me a great price even though the car would need extensive repair."
Sharon P – Reviews.co.uk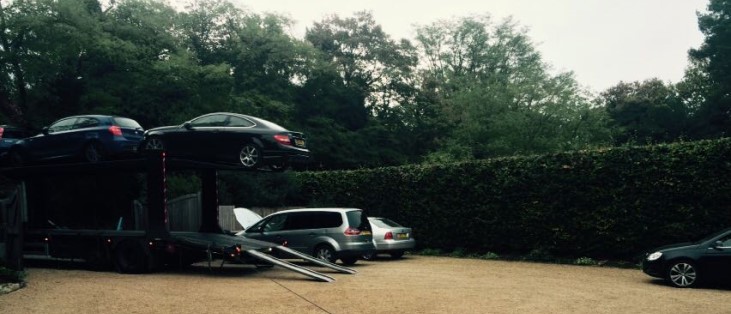 Scrappage FAQs
Can I Scrap My Car in Brighton?
Wherever you are in Brighton, Hove or the surrounding region, we have scrap car collection service coverage for you. It's a quick, simple and convenient process wherever you are – just fill out our online form, and we'll get back to you with a range of competitive offers from local dealers, all of whom will be happy to collect the scrap or salvage vehicle at a time that's convenient for you.
Will I Need to Take My Car to a Scrap Yard in Brighton or Hove?
Good news – if you use Scrap Car Comparison, you won't need to take it to a scrap yard, and you won't have to leave home at all. We'll collect it from you, saving you the hassle. And because we have a network of scrap dealers, you aren't tied down to a single quotation either – we'll give you a range of quotes and you can choose which scrap collection company you would like to go with. Whichever firm you choose, they will come and collect your car at a time that suits you.
Can I Sell My Car For Scrap?
You certainly can, regardless of whether or not your car is still a runner, or its state of condition. Even if it's been off road for a long time, or been badly damaged, it will still have value based on the car's scrap metal potential and its recyclable parts and components. The exact cash offer will vary based on the vehicle's age, condition etc, along with current scrap metal rates which can vary over time. To get a proper price for your scrap car or salvage car, why not get in touch for a quote? Simply complete our online form, and we'll come back to you with a selection of competitive offers from local scrap car companies near you.
Will You Be Able to Collect My Old Car?
Yes we can – convenient car collection is at the heart of what we do, so we make sure that our network coverage means that anyone with old car for scrapping in and around Brighton and Hove can take advantage of our simple and convenient scrap car collection service.
Can You Make an Offer For a Brighton Salvage Car?
Wherever you are in Brighton or Hove, if you have a salvage car we can give you an offer for it. Salvage cars and cars written off by car insurance companies often raise a better price than normal car scrappage – check out our salvage car info guide for more details – so if you like a quote for a salvage car in Brighton, just complete our online form and we'll get back to with some prices.
If you have any more questions on collection, payment or the process, visit our scrapping FAQ page.
Other Locations Near Me
Our most popular Brighton scrap car collection areas include Hove, Porstlade, Southwick, Portswood and Woodingdean.
We work with a huge range of professional buyers on the south coast and throughout the UK. Contact us for a quick, hassle free collection anywhere in the UK. Here are some of our larger collection areas.