Losing a loved one is incredibly difficult but losing a loved one and having to sort through their belongings at such an emotionally raw time can make a hard time even tougher. Especially when you've never gone through the process of sorting out somebody's estate before – which is why we've compiled this guide to help you through the process of selling a loved one's vehicle after they pass.
What Paperwork Will Need Completing When You Inherit A Vehicle
Knowing where to start with a vehicle's paperwork when a loved one dies can be confusing. After all, what can be done with an inherited vehicle will depend upon how the transfer of the estate is progressing, and whether the deceased had a Last Will And Testament in place at the time of their passing. If the deceased died without a Will and Testament in place it's called dying 'intestate', but if they did have one in place and have called for the vehicle to be left to a particular beneficiary in their Will, then the vehicle is the beneficiary's to do with as they please.
It's worth noting that a vehicle is considered a 'Chattel' – which means it's classified as a personal possession and therefore it is not necessary to wait until it has been granted probate, or issued a letter of administration in order to transfer ownership or sell the vehicle. But, if it is a high worth vehicle then the person/s inheriting the vehicle will need to be cautious of any tax liabilities involved. One of the first things the people whom are handling ownership of the vehicle must do, is notify the sensitive casework team at the DVLA to tell them that the registered keeper has died. Once this is done you will need to do the following:
Transfer Ownership Of The Vehicle
Whilst talking to the DVLA you will need to notify them of the passing of the deceased and of your request to transfer the ownership of the vehicle to a different name. To do this you will need a copy of the death certificate and you will need to include the following with your correspondence:
The deceased's name, address and date of birth.

Information about your relationship with the deceased.

The date the deceased passed.

The deceased's driving licence.
Tax And Insure The Vehicle
An insurance policy will automatically lapse in the event of a death and as tax and insurance cannot be transferred, the vehicle beneficiary will need take out a new insurance policy as soon as possible. What the beneficiary wants to do with the vehicle will influence what they need to do with regards to tax and insurance. For example; if the beneficiary would like time to consider their options they can declare the vehicle as off the road by submitting a Statutory Off Road Notification, otherwise known as a SORN. A Statutory Off Road Notification is issued by the DVLA and when one has been issued the vehicle does not require tax or insurance as it is deemed as being off the road. This only works however, when a vehicle is stored on private land and is not used whatsoever. If somebody wants to drive the vehicle occasionally, or stores it on a public road or in a public car park then this would violate the terms of the Off Road Notification and as a result it would not be not valid. If a car does not have a Statutory Off Road Notification against it, then legally it must have tax and insurance. Failure to do so would be breaking the law.
As an insurance policy automatically lapses at the time of somebody's passing the existing policy provider will need to be contacted in the first instance to let them know. Once this has been done the new vehicle owner/driver will need to ensure that they have their own policy in place so that the car is not without insurance.
It's worth noting that even if a person holds insurance which allows them to drive any vehicle under their own cover, this is only valid if the inherited vehicle has its own policy in place. If the vehicle is only needed for a minimal amount of time, whether to drive it to a new location or just to move it onto private land in order to apply for a SORN, then it may be more cost effective to buy temporary insurance cover. Like insurance, tax is also non-transferable and because it is a legal necessity, if somebody wishes to sell or use the vehicle they will need to ensure that it is taken out under the relevant name. If the vehicle does not have an existing log book the DVLA will be able to replace it for a £25 fee. Having said that it is not necessary to wait for a new log book in order to tax or insure a vehicle, as it can be done using the V5c/2 part of the existing logbook.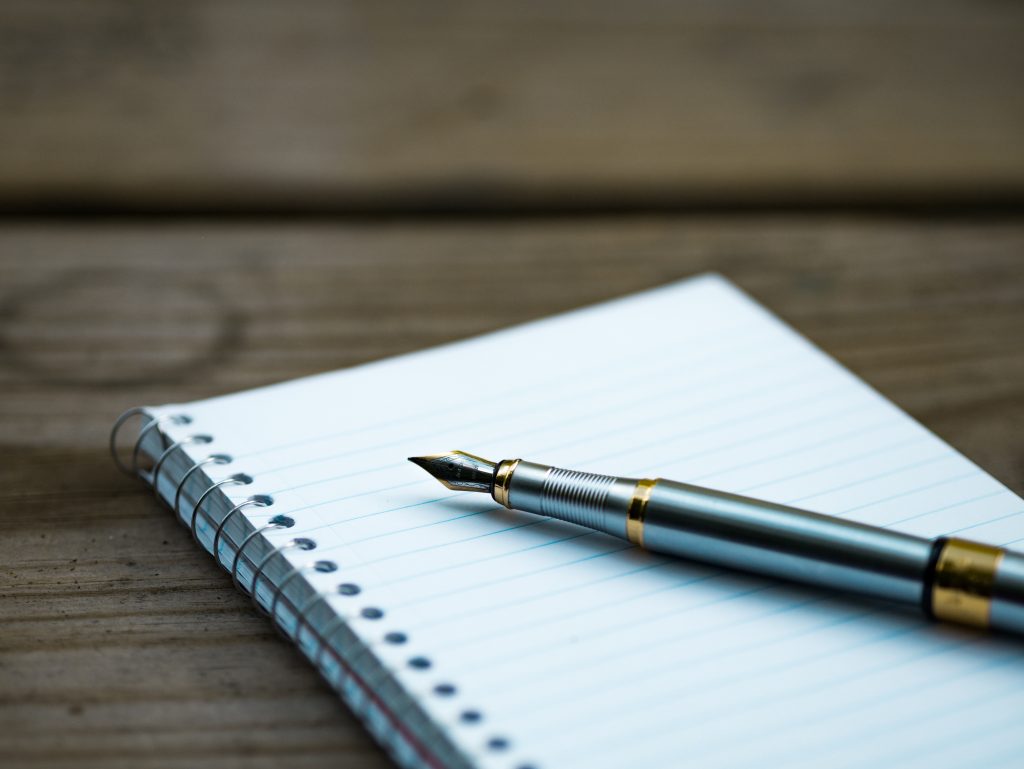 What You Can Do With An Inherited Vehicle Once The Paperwork Is Completed
If ownership of the vehicle has not yet been transferred over then the options of what can be done with the vehicle will vary, depending on; where the state of the estate is at, the number of beneficiaries or what the deceased's Last Will And Testament states. But once ownership has been transferred and the vehicle is taxed, insured and free from the estate, there are a variety of options of what can be done with the vehicle, such as:
Keep The Vehicle
If the beneficiary, or a family member, likes the vehicle and wants to keep it, they can. The only thing to be cautious of when inheriting a car, is if the disposable proceeds exceed £6,000 and are not exempt from capital gains tax, it will need to be declared.
Give The Vehicle To Charity
If the beneficiary would like to give back to their favourite charity there are services, such as ourselves and Give A Car, who accept vehicles for donations. This is done by selling the vehicle for scrap or salvage and donating the proceeds to the charity of choice. This method has been known to raise a great deal and can be a great way to support charity services.
Sell The Car To A Private Buyer
If the vehicle beneficiary would like to sell the vehicle to a private buyer they will need to complete section 6 of the V5C and give the green 'new keepers details' slip to the buyer. The beneficiary should have received a new V5C when they transferred the vehicle into their name but if not they can request a new one from the DVLA which costs £25.
Sell The Vehicle To The Motor Trade
If the vehicle has already been transferred into the beneficiary's name then they just need to complete section 9 of the V5C and get the motor trader to sign and date that section before sending it off.
Scrap The Car
If the inherited vehicle is damaged, broken, an MOT failure, old or the beneficiary just wants to recycle it – they may consider scrapping the vehicle. This can be done by reaching out to scrap yards directly, or if a more time-saving method is required our scrap car price comparison service instantly compares prices nationwide requiring only a postcode and a registration number to do so.
Our price comparison service works by locating and comparing prices from scrap yards, dismantlers, specialist buyers and government authorised treatment facilities to locate the best price for an end-of-life vehicle. It's worth noting that prices offered for scrap vary upon a variety of factors, such as; the make, model and age of the vehicle together with the extent of any damage and the vehicle's location. But regardless of how much prices fluctuate, it will always be the person selling their vehicle who gets paid as we operate a completely free service with free collections. To find out a vehicle's worth; simply add the registration number and postcode to the quote form above to get a free, no obligation quote in an instant.
Once the vehicle has been collected and the paperwork signed, payment is made instantly and it's as simple as that! All that we require is that somebody calls us whilst the collection driver is there so that we know that the vehicle is being collected and know when to transfer payment. Because all of our drivers operate with recovery vehicles this option is also suitable if you're selling a car which has been declared as off the road with a SORN – which makes selling a vehicle through our service one of the most hassle-free approaches.
When selling your car to a scrap merchant there are two possible outcomes for your vehicle, depending on the make, model and the extent of the damage.

Selling A Vehicle For Scrap
This means that once a vehicle has been collected, it will be taken to an Authorised Treatment Facility where it will be dismantled, depolluted and recycled in line with government guidelines. Once this is done a Certificate of Destruction (COD) will be issued to the address of the last person who owned the vehicle before it was destroyed.

Selling A Vehicle For Salvage
Vehicles which can be repaired and returned to the road, or used as a donor vehicle for parts for other vehicles, are generally worth more than vehicles which go directly to a scrap yard. If a vehicle is sold for salvage, a Certificate of Destruction (COD) will not be issued as the vehicle has been reused and not destroyed.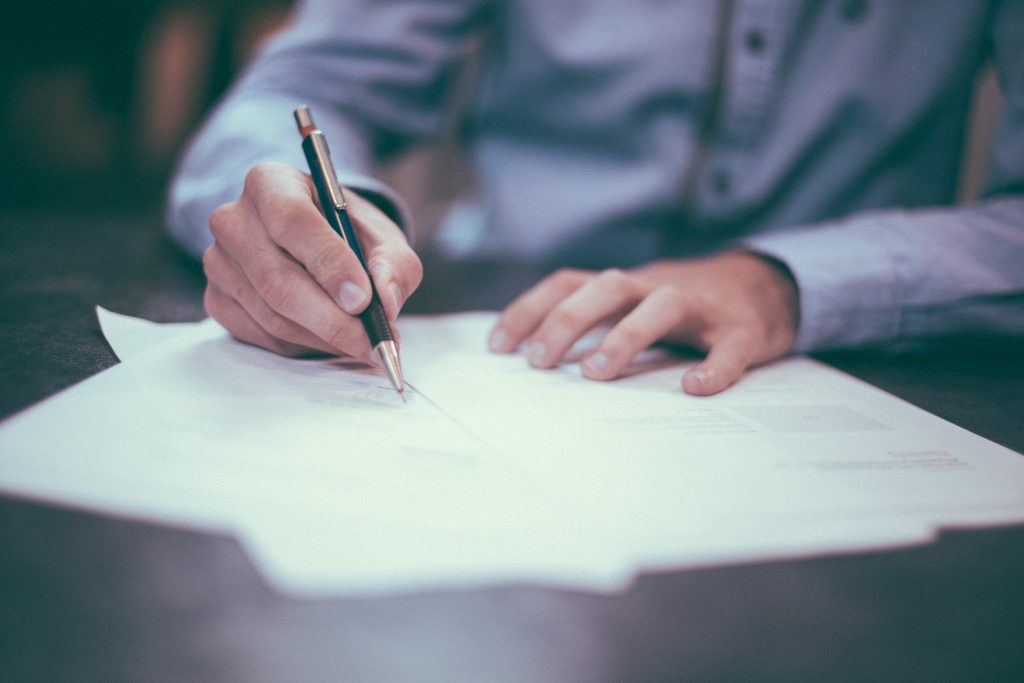 The only instance where the vehicle is unable to be sold is if there is any outstanding finance against the vehicle. We've written a comprehensive guide to selling a vehicle with outstanding finance [here] but to summarise, it's illegal to sell a vehicle without paying off the finance first. This can be done by transferring the finance to a personal loan, rather than against the vehicle, or by paying off the outstanding finance in full. Either way the finance must be removed from the car before you are legally allowed to sell it. If you are unsure of whether the vehicle has any outstanding finance you can check via a HPI check.
If you have any questions be sure to leave us a comment below, or if you would like to proceed with getting a no obligation quote for a vehicle, you can do so by entering the vehicle's details at the top of this page, or by calling 03333 44 99 50 to speak to one of our team members directly.
Useful Links
https://www.gov.uk/after-a-death
https://www.nhs.uk/Livewell/bereavement/Pages/coping-with-bereavement.aspx
https://www.nhs.uk/Service-Search/Bereavement%20support/LocationSearch/314