The MOT can be an incredibly stressful time for motorists, especially those with cars that may not make it through their latest test. If your car has failed its latest test, or you haven't been able to get your car's test booked before the latest certificate has expired, where do you stand? Read on to find out all you need to know.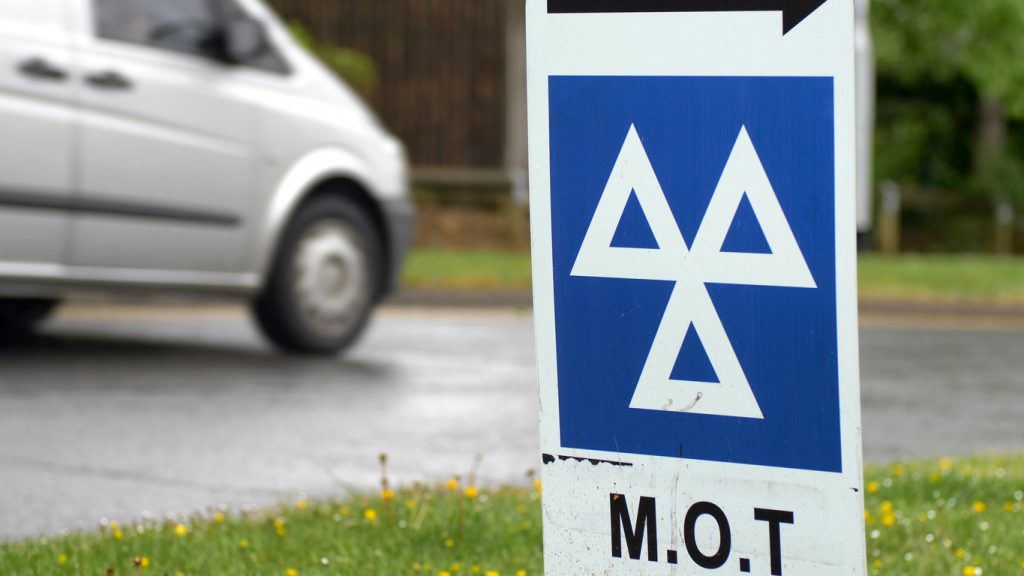 Can I Drive a Vehicle Without an MOT?
Driving without an MOT is a crime, and if you are caught doing so you could find yourself slapped with a £1000 for the privilege. Being caught is highly likely these days, as Automatic Number Plate Recognition (ANPR) systems cross reference all cars they capture with the national database, which includes MOT, tax and insurance information, and if you are found to be driving without any of these, you can expect a fixed penalty to be landing on your doormat very soon.
The only exception to the rule is when driving to a pre-booked MOT appointment, but aside from this, you must always ensure your car has a valid MOT certificate to its name.
What is an MOT?
An MOT, which stands for Ministry of Transport, is the standard test that all motor vehicles must be put through each year to check that they remain roadworthy and safe to be on the public highway.
Cars and vehicles going through their MOT are tested against a strict set of parameters, checking the overall safety in regards to their structural and mechanical elements. For a detailed look into what goes on during an MOT, read more here.
Why do I Need an MOT?
All cars that are older than three years old (but younger than 40) are required by law to go through an MOT each year. This is so that there is an official record of your car to show that it meets the minimum safety levels to allow it on the road. Knowing that the vast majority of cars driving today have been put through an MOT adds a level of confidence for drivers, as they can be safe in the knowledge that they are sharing the roads with suitable vehicles.
Is it Illegal to Drive Without an MOT?
If you drive without an MOT there is a very strong chance that you will be caught, either by an aforementioned ANPR camera, or by the police, who's scanners are connected to the same databases that ANPR cameras have access to. Once caught, you could be fined up to £1000 and you could also invalidate your insurance, which will cause you to break two laws at once – it is also a crime to drive without insurance. Driving without insurance could also land you an on-the-spot fine of £300 and 6 points on your licence – although severe cases could see that fine risen and even have you banned from driving altogether.
In short, to drive without an MOT is a crime and doing so is highly likely to result in you being fined and possibly worse – so for the sake of £54.85 (the most you can be charged for an MOT test), it's worth making sure your MOT is kept up to date.
How long can you drive without at MOT?
While you may hear the urban myth of there being a 'two week grace period' to get a fresh MOT once yours has expired, this is not true. From the moment your MOT has expired you are no longer allowed to drive your car – or even leave it parked on the road – unless you are driving to a pre-booked appointment at an approved MOT testing centre. If you are unable to prove that you have an appointment, you may be prosecuted, so make sure you have this to hand on your journey to the garage.
When are cars exempt from getting an MOT?
Although the vast majority of cars do require a valid MOT certificate, there are some that are exempt. For example, a new car won't need an MOT until it is three years old, while electric goods vehicles from before 1st March 2015 and tractors are also exempt. Additionally any vehicle over the age of 40, with no 'substantial changes' (such as replacing the chassis, body, axles or engine to change the way the vehicle works) in the past 30 years do not require an MOT certificate.
If you're convinced your car isn't going to make it through its next MOT, then it may be time to consider sending it to the scrapheap. If you're considering this option, then that's where we at Scrap Car Comparison come in. We have a team of dedicated and friendly experts who will be able to get you the very best price for your car, guaranteed. Not only that, but we'll even come and collect it for free, no matter where you are in the country, thanks to our national network of trusted buyers. To see how much your car could be worth, get started today with our quick and easy online quote generator.