Did you know that you could be stung by the police for taking your MOT early? Turns out that there are many, who didn't…
Thousands of drivers up and down the UK are being hit with fines after failing their MOT, despite believing that they had a valid MOT certificate due to having a 'failed' footprint on their car's record.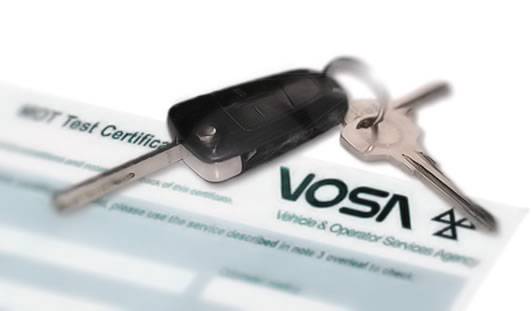 The reasons behind this, were from a misunderstanding. This came about as many drivers had booked their car in for an MOT early, in order to find out if there were any faults which need fixing before their current MOT expired. This is because an MOT can be carried out up to one calendar month prior to the expiry date of an existing MOT certificate, whilst still preserving the anniversary of the expiry date. So if you have your test carried out a month before the due date, your MOT is effectively valid for 13 months. But this is only if you pass the early MOT. If you book in for an early MOT, fail and still drive your vehicle then you are breaking the law by driving without a valid MOT certificate and could be liable of fines up to £2,500 and three penalty points against your license.
There's been various discussions around the subject recently with many speculating whether booking in early is a good thing, especially given the confusion surrounding the subject. But it's worth remembering that whilst an MOT is valid for a year, the test is only designed to check whether your vehicle is roadworthy at the point in time that the test is carried out. The category breakdown statistics which are generated each year show a large percentage of MOT failures are due to vehicle driver/owner negligence, by not providing the regular maintenance that vehicles need between MOTs. Instead, many drivers rely on the MOT test to analyse their vehicle's condition and tell them what needs doing. This means that vehicles which have failed their MOT could have been driven for days, weeks or months prior to the MOT test in an unsafe condition – making you speculate how safe the MOT test is and whether other procedures should be implemented to guarantee both vehicle responsibility and other motorists or pedestrians' safety. Bald or low tread depth tyres, dimmed headlights, broken taillights and worn out brake pads are amongst the most common reasons for a vehicle failing the MOT- which are all elements which affect both the drivers, and other motorists, safety.
Find out how to sell an Mot failure.
The aforementioned confusion came about when many drivers were handed a 'refusal of test' certificate and misinterpreted the meaning of the certificate to mean that their current MOT was still valid, when in fact it is not. Government guidelines warn motorists that they face prosecution if they drive their car following an MOT failure – even if the previous test certificate hadn't expired. But many drivers aren't aware that a refused MOT is recorded on the national database, alerting the police about the vehicle and it's potential of being unfit to drive. We've had cars pass through our service where a customer undertook an early MOT and the car failed, yet even if they were unaware about it being recorded on their record, they still drove their vehicle knowing that it was potentially dangerous. They then use our comparison service to find quotes for their vehicle as it's been involved in an accident and written off – and more often than not, the driver ends up in court, prosecuted for driving an unsafe vehicle.
It's worth remembering that just because a vehicle has a valid MOT certificate doesn't mean that it's actually safe, and if you do book an early MOT and it flags serious faults these shouldn't be ignored as leaving these unaddressed could leave you seriously liable and at high risk of injuring yourself, and/or others.