---
Scrap My Car Edinburgh
If you're looking for the best price for your scrap car in Edinburgh, look no further than Scrap Car Comparison.
Using our free, independent comparison service, you'll be able to compare deals from over 100 of the best scrap and salvage yards across the UK. We'll even come and collect your car from Edinburgh, free of charge.
So, whether you're based in Leith, Portobello, Blackford, Kings Knowe, Danderhall, Ingliston, or anywhere else in Edinburgh and the surrounding area, you'll be able to access the best possible deal for your scrap or damaged car.

Local collection in Edinburgh

Guaranteed Price

Collection is Free!

Hassle Free Experience
---
Where to scrap my car in Edinburgh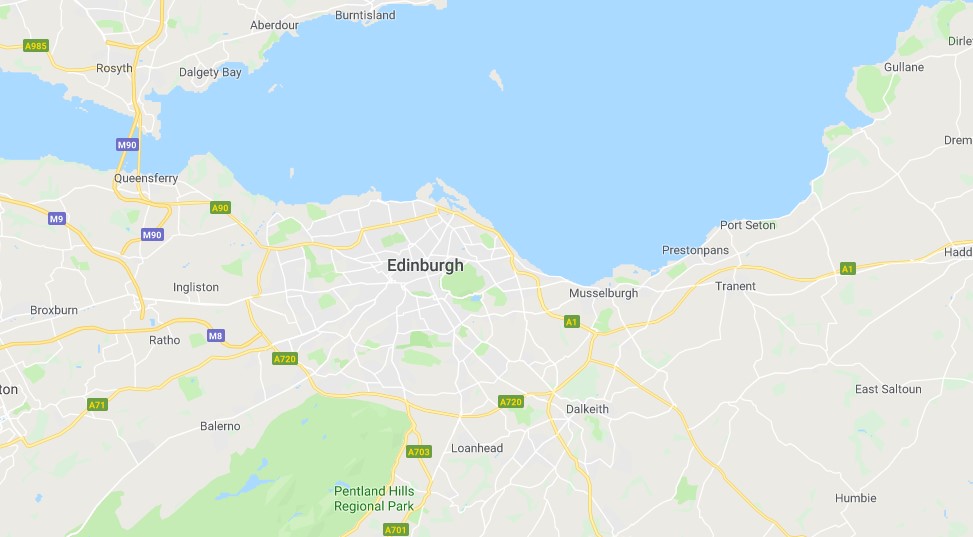 If you're looking to scrap your car in Edinburgh or the surrounding area, give us a call.
If you're thinking about scrapping your used car in Edinburgh, it can be difficult to know where to find the best deal.
Here at Scrap Car Comparison, we've developed a national network of fully approved, professional scrappage sites and salvage buyers, allowing us to offer you the easiest way to compare scrap car prices and secure the best possible quote for your scrap car.
So, if you're looking for somewhere to scrap your car in Edinburgh or the surrounding area, get in touch.
Vehicle recycling Edinburgh
We can also arrange for your car to be recycled in Edinburgh. You may choose to get your car recycled for a variety of reasons including a failed engine or MOT, crash damage or just old age.
If you're looking to recycle your car in Edinburgh and the surrounding area gets in touch with us today.
Scrap car collection in Edinburgh
Once you've compared offers and accepted a quote, our experienced team will contact you to arrange for your scrap car in Edinburgh to be collected at a convenient time, on a day that works for you. We can collect your vehicle from your drive, a nearby road, a local Edinburgh garage, or wherever is most convenient for you.
To find out more about scrapping your car in Edinburgh or to find out how much your scrap car is worth, get in touch.
What our Salvage Car Edinburgh customers are saying
Customer A was happy to provide the following review on a third party review site. We're a confident of the high quality service we provide, and as a result are happy for you to seek out our reviews to see what our customers are saying about us.
"I had never scrapped a car before and didn't know what to do, some of the companies I rang were very vague and unhelpful. I found ScrapCarComparison online and completed the questionnaire, it was an entirely different experience. I was give a price online, followed by a phone call to arrange a pick up date. I was given a deposit straight away, the car was collected by a very nice man at the time arranged and I was paid the balance by bank transfer as soon as it had been collected. I was very attached to my old car, it was sad to see it go, but at least it was a very easy, pleasant experience with SCC, I would recommend them." – 5 Stars!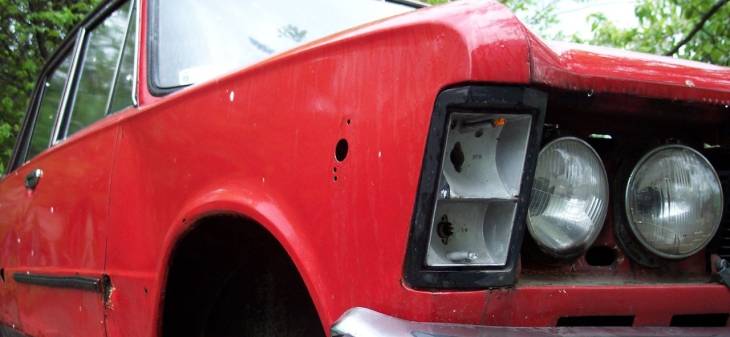 Scrappage FAQs
Where can I scrap my car in Edinburgh?
At Scrap car comparison we are able to provide you with quotes from a number of local scrap dealers based around Edinburgh. You also won't need to take your car anywhere to get it scrapped. After organising a time and date that suits you, it will be collected.
Do you quote for salvage cars in Edinburgh?
We can provide offers for a salvage car and also vans, which is where the vehicle has been written off by an insurer. These are typically worth more than their scrap equivalents. Make sure you fill out our form to get the most competitive quotes from local Edinburgh scrap dealers.
How much can I make from scrapping my vehicle?
The amount of money you could possibly make varies on a number of varying factors such as the make, the age and the current condition and the state of repair. Our article on scrap car valuation explains more on this subject.
How do I scrap a car in Edinburgh?
You can take your car to the local scrapyard but it can be more hassle than its really worth. It's much easier to take the time to fill out our form, get quotes and have your chosen dealer pick up from you instead of being tied to the price and have to arrange to get the car to the scrap yard!
Where is the nearest scrap yard to me?
If you want your car to be scrapped you don't need to search for a scrap yard or worry about how you'll get the vehicle there. Just fill out our online form to get quotes from local providers, and your chosen scrap dealer will contact you to grange collection at your convenience.
For any more questions or queries on the collection, payment or the process, take a look at our scrapping FAQ page.
Other locations near me
We collect throughout Scotland and the rest of the United Kingdom, and have an extensive network of local experts. Contact us right now for a quick, simple convenient collection anywhere in the UK. Here are some of our larger collection areas.