---
Scrap My Car Bristol
Here at Scrap Car Comparison, we can help you to find the best scrappage deal for your vehicle, regardless of its make, model, or condition.
Helping you to compare over 100 buyers for your scrap or damaged vehicle, our service has been designed to make the entire process quick, easy, and hassle free.

Large Bristol Network

Guaranteed Prices

Free Collection

Expert Buyers
---
Where to scrap my car in Bristol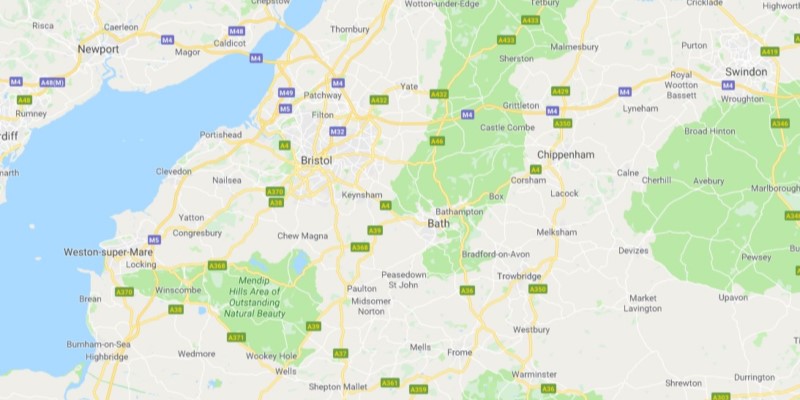 Collecting from Bristol and throughout the UK
Allowing you to enjoy free and convenient collection, no hidden charges and guaranteed prices, you will be able to scrap your car or van in Bristol, by comparing offers the easy way.
All of our vetted and professional buyers have been thoroughly checked for quality of service and customer satisfaction ratings, which has allowed us to continue to deliver the highest standard of customer service.
Providing you access to instant quotations, and free collection on a day and time that works for you, scrapping your vehicle in Bristol has never been easier or convenient.
Whether you're looking for a scrap vehicle collection service in Bristol, or you are looking to dispose of your damaged car, check out our comparison service today, in order to get the best deal for your vehicle, and enjoy free collection on a time and day that works for you.
Vehicle recycling Bristol
Not only can we arrange for your car to be recycled but we've also created a great guide to showcase the different steps a vehicle goes to ensure that it is recycled in an environmentally friendly and safe manner. These steps include depollution, dismantling and destruction, which you can find out about here.
The reasons you may want to have your car recycled are numerous, why not get a quote today to find out how much you could make on your van or car.
What our Scrap Car Bristol customers are saying
This Bristol customers' car broke down and Scrap Car Comparison were the first company they found. A local garage offered a scrappage service, but they would not come an collect the car.
"Using a local Bristol scrap yard was never a serious consideration. It has been a really smooth and easy service – the collection driver was lovely. I'm very happy indeed. This just took all the stress out of getting rid of my vehicle"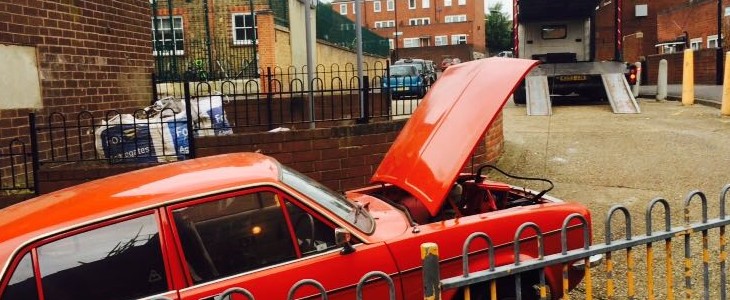 Scrappage FAQs
Should I go to a Bristol scrap yard or use your service?
The way our service works is that we take your vehicle details and provide you with the best quote, having offered your vehicle to our network of buyers. You get the best price offered from a range of different sources instead of a single scrapyard offer. Get a quote today and see what your car is really worth for scrap or salvage.
Can my car be recycled?
The reason that your car is worth money once it's time to scrap is that there is value in recycling parts and selling these on. It's important for the environment that these vehicles are recycled efficiently, and you may be interested in our everything you need to know about car recycling article to find out more.
Will you collect near me?
Simple answer – yes. Once you've accepted our best price quote a collection time will be agreed and we'll come to you. The convenience of not having to visit a Leicester scrapyard makes our service all the more appealing.
Which are the popular Scrap My Car Bristol areas?
Our scrap car collection in Bristol covers all areas, we're not limited to a single location or a single scrapyard. We have a network of buyers across the UK who can come and collect from you at a time that is convenient for you. If you've searched for scrap my car in Bristol or scrap my car near me, there's a reason that we should be your first choice.
How can I be sure I get the best price for my car?
Scrap and salvage vehicle prices depend on the type, condition, age and lots of other different factors. One factor that you can be sure of is that we use a range of different buyers to get you the best quote, ensuring that the guaranteed price you get is the best price for your van or car. The quote process is quick and easy, and the collection process is hassle free.
Do you quote on salvage cars?
Yes, we do. Your vehicle may qualify as a salvage vehicle, if it does it will be worth more money to you than if it was scrap only. We are the car salvage Bristol experts, geared up to quote for you today and get the collection process underway.
If you have any more questions on collection, payment, recycling or general questions, visit our scrapping FAQ page.
Other locations near me
Our most popular Bristol scrap car collection locations include Redcliffe, Clifton, St Andrew's, Bishopsworth and Southville.
We work with a huge range of professional buyers throughout the UK. Contact us for a quick, hassle free collection anywhere in the UK. Here are some of our larger collection areas.