The UK lockdown kept most of the nation's cars parked and for many of us, shifted our focus away from the roads. That said, some people took the chance to have a clear out, cars included!
Here at Scrap Car Comparison, we've been operating safely under the government's guidance and continuing to collect your old, unwanted and damaged vehicles. So, we wanted to take a look at the cars we scrapped during lockdown and see which make, model and colour comes out on top. How will your vehicle measure up?
Common reasons for scrapping a car
One reason people choose to scrap is that it is a great alternative to selling. Scrapping a car is simple and stress free, it saves you time searching for the right buyer and best deal, plus it gets rid of your old or damaged car and you make a profit from it.
You don't need to have an old banger to scrap your car, your car can be in just about any condition. There are many different reasons people choose to scrap over selling; you might find that your car no longer suits your needs, maybe you've had an accident and it's no longer roadworthy, or maybe you're downsizing or upsizing to accommodate your daily life.
Whatever the reason, scrapping is a great solution that gets rid of your vehicle and generate some money to put into a new one. Plus, it's environmentally friendly!
The most scrapped car during lockdown
The data is in and we've calculated the most popular scrapped car, along with the most common colour and age.
Our figures show that the most scrapped make during lockdown was Ford. No newcomer to the most scrapped top spot, Ford was also the most popular scrapped car of 2019. The most scrapped model was the Ford Focus, closely followed by the Renault Clio and Vauxhall Corsa. Is your car on this list?
Top 5 makes and models scrapped during lockdown
Ford Focus

Focus
Renault Clio
Vauxhall Corsa
Ford Fiesta
Fiat Punto
Most popular colour scrapped
Since 2012, the most popular car colours have been greyscale shades, with over 70% of cars produced in white, black, grey or silver. So, it will come as no surprise that the most popular colour scrapped is silver, followed by blue, black and red.
It seems the most uncommon scrapped cars are brown, maroon and turquoise – let's face it, you don't often see a turquoise car out and about!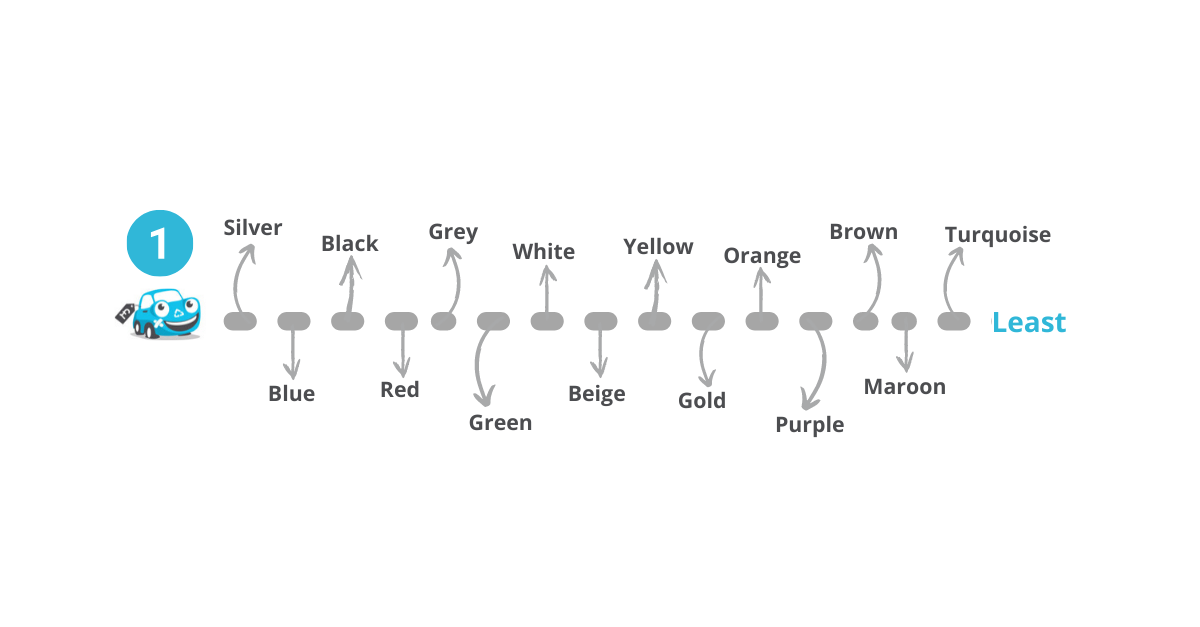 Most popular year scrapped
You might initially think that the older the car, the more popular it will be to scrap. That's not always true, age is just a number as they say. Cars can be scrapped for a number of reasons, age can be a factor but it also depends on condition and circumstance as well.
Our figures show that, during lockdown, we scrapped more cars from the year 2005 than any other, followed by, 2004, 2003 and 2006. Take a look at the graph below: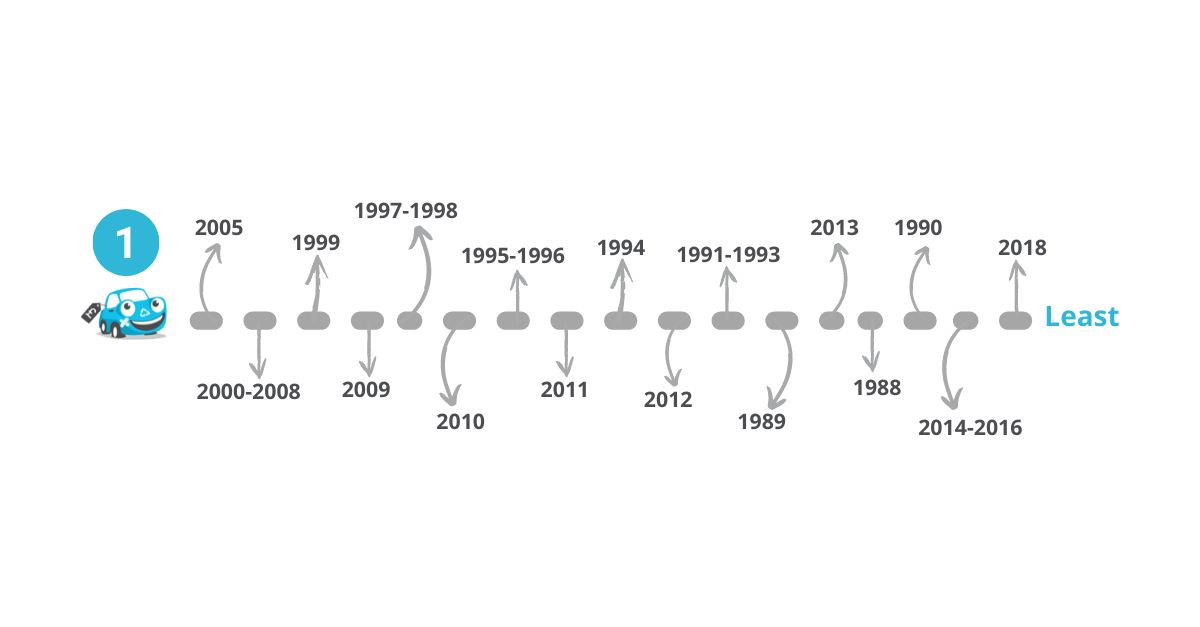 How do I scrap my car?
All you need to do to scrap your car with us is enter your vehicle's details and we'll organise everything else. We have a network of specialist scrap and salvage buyers which spans nationwide, enabling us to provide the most competitive price comparison service in the industry. What's more, all of our prices are guaranteed, so the price you are quoted is the price you will receive.
Once you have accepted your quote, we'll arrange for the buyer to contact you directly and arrange the collection of your vehicle on a date suitable for both parties. When the vehicle's collected, you'll be paid – no hidden fees, no nasty surprises, just car scrappage made simple.
How much could your car be worth?
While there are many factors that can affect the price of your vehicle, you can get an instant quote with our scrap car valuation tool.
We then find the best deals and buyers and collect your vehicle at no extra cost. Get in touch with the team today.