London – the UK's capital city, where millions reside, millions travel to and millions commute in and out of on a daily basis. Although London is a bustling city full of efficient transport links, there are roughly 2.6 million vehicles registered in the city, with 54% of London households owning at least one car. In addition to this, approximately 1 million commuters drive in and out of the capital each day – that's a lot of cars and vans in and around the city! So, what is the most popular scrapped car in London? Scrap Car Comparison has pulled the data to find out.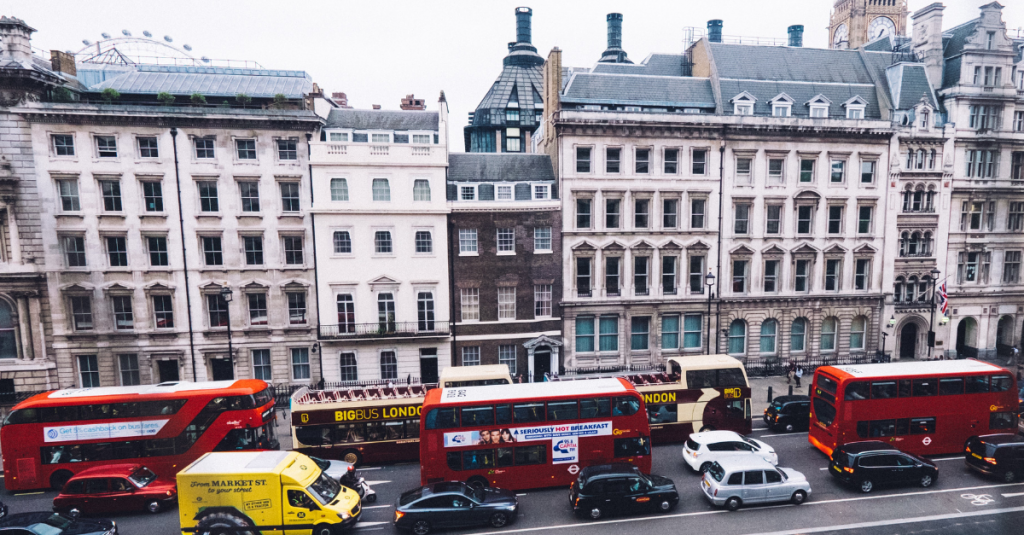 Most Scrap Car in London
At number one is the British car maker, Vauxhall. As a great family vehicle, and popular for first-time drivers and hatchback fans, Vauxhall has been a firm favourite over the years. The latest Vauxhall Corsa has been the UK's best-selling car so far this year, with 20,024 registered in the first five months of 2021, according to the SMMT.
Following Vauxhall is Ford, another British car maker and direct competitor of Vauxhall. Even after a difficult year, Ford remains one of the leaders in car sales. With brands that are the most popular with drivers in the UK, we expect to see them higher on the scrap list. Ford also dominates the van sector. Find out more about scrapping your van.
The third most scrapped make in London is Volkswagen. Producing popular cars and vans, Volkswagen is another favourite amongst families, young professionals, first-time drivers and van enthusiasts. Each year in the UK since 2015, Volkswagen sold over 1 million vehicles. In 2020, they were 700 vehicles short of reaching 1 million, despite the pandemic – that's pretty impressive!
See below the full list for most scrapped car makes in London:
Vauxhall
Ford
Volkswagen
Mercedes
BMW
Toyota
Peugeot
Audi
Honda
Renault
The least scrapped makes include: Lancia, Chevrolet, Porsche, Subaru, Jeep and Rover.
Why Scrap a Car?
Cars across London get scrapped for a number of reasons, whether it's old, damaged or simply unwanted. Your vehicle may have failed its recent MOT or you want to get rid of it quickly and easily. Read some of the most popular reasons to scrap your car:
Repairs cost more than the car
Your car has been written off
You want to get rid of it without having to sell
It's not worth enough to sell
There are parts missing
Find out more reasons why people choose to scrap their vehicles, or read more on scrapping a written off vehicle in our Buy Back Hub.
Does the Brand of Your Car Affect the Scrap Price?
In general, the vehicles that are more expensive to purchase and run have a higher value. However, this isn't always the case. There are many other factors that can affect the value of your motor, these include: age, model, weight and parts.
The value of your scrap car can also be impacted by changes in the scrap metal market, the changes and demand in the financial sector and even trade agreements and socioeconomic movements can impact what your vehicle is worth. To find out what your make and model is actually worth, get a free, no obligation quote in just 30 seconds.
Scrap My Car London
Scrap Car Comparison can collect your vehicle from every London borough. Our most popular London scrap car collection areas include Kensington, Clapham, Camberwell, Brixton, Hammersmith and Wembley. Our East London scrap car collection areas are also incredibly popular.
We make scrapping your car quick, easy, and hassle free. Offering a free collection service in London and absolutely no hidden charges, we will help you to compare over 100 buyers for your scrap or damaged vehicle. Our expert team is always on hand to answer any of your questions and because our buyers guarantee all of their prices, the price you are offered is what you will get paid.
Whether you're looking for a scrap collection service in London, or you want to dispose of your damaged car in the capital, check out our comparison service today – get the best deal for your vehicle and enjoy free collection on a time and day that works for you.