If you're looking to get rid of an old or damaged vehicle, the easiest approach is to scrap your car using our easy and simple online tool. In just a few clicks, the whole vehicle can be taken off your hands for a competitive price. However, if you're willing to put in some extra time and effort, you could make yourself a few extra pounds by removing some key car parts and selling them individually. Find out more with this guide…
Why would you want to remove car parts before scrapping?
Once you know your car is headed for the scrapper, taking off any parts that could be of value and selling them separately could make you more money. You'll need the skills to correctly remove them, and then the time to find buyers, but if you're prepared to put in the extra effort, you could find those individual items could make you a bit of extra profit.
The 'of value' part of this is key though – if you're looking to sell these parts to new users, ideally, they'll still be working. You can then head to online auction sites and marketplaces to see if there are any interested buyers who could reuse the items either in their own vehicles or to fix others. However, even if the parts are broken, you may still be able to find repair shops or collectors who might be interested in pieces they can mend themselves.
Alternatively, if you think you could use the items yourself in the future, you could always remove them for your own use. Some people do like to have spares just in case, especially if the parts are fairly new or in particularly good shape.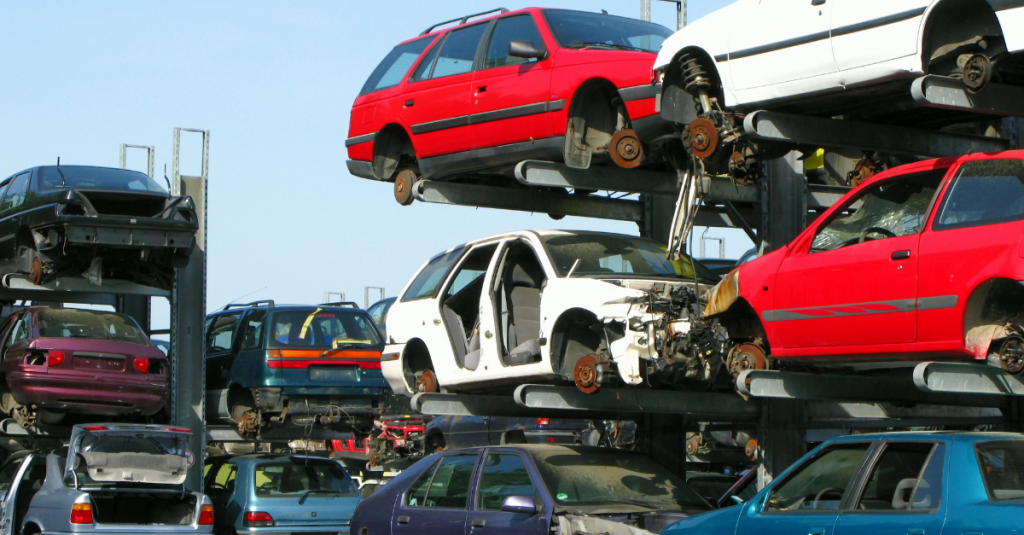 Can you still scrap a car with parts missing?
Yes, you absolutely can, although you won't get as much for the vehicle as you would if it were totally intact. You'll need to let your car scrappage company know what's been removed so they provide an accurate quote, and, by choosing to remove key parts yourself, will likely result in a low salvage price or only an offer for scrap value. Find out the difference between scrap and salvage vehicles here and how Scrap Car Comparison can help you get the best price for your vehicle.
However, we'd recommend checking the price of scrapping your car both with and without these car parts before you remove them – it might be the case that the price difference isn't worth the extra effort of finding parts buyers yourself.
Can you scrap individual car parts?
Yes, you can scrap individual car parts, you just need to find a car breaker or scrap yard that's happy to take each piece. If that's your plan, then it's worth calling around before you remove anything from your car, just in case it's not of interest.
How to sell individual car parts
You'll need to have a think about who might be interested in the part you're trying to sell, and why they might want it. In some cases, private buyers might be looking for budget-friendly items to fix issues with their car, or may even be looking to upgrade their vehicle on a budget. As such, for parts like second hand stereos, rims, tyres or bumpers, you can check online marketplaces such as Gumtree, Facebook Marketplace or eBay to see if you can sell directly to buyers.
For other items, particularly ones that might need fixing up, you might be better off contacting parts collectors, parts recyclers, repair shops or car breakers to see if your items might be of interest.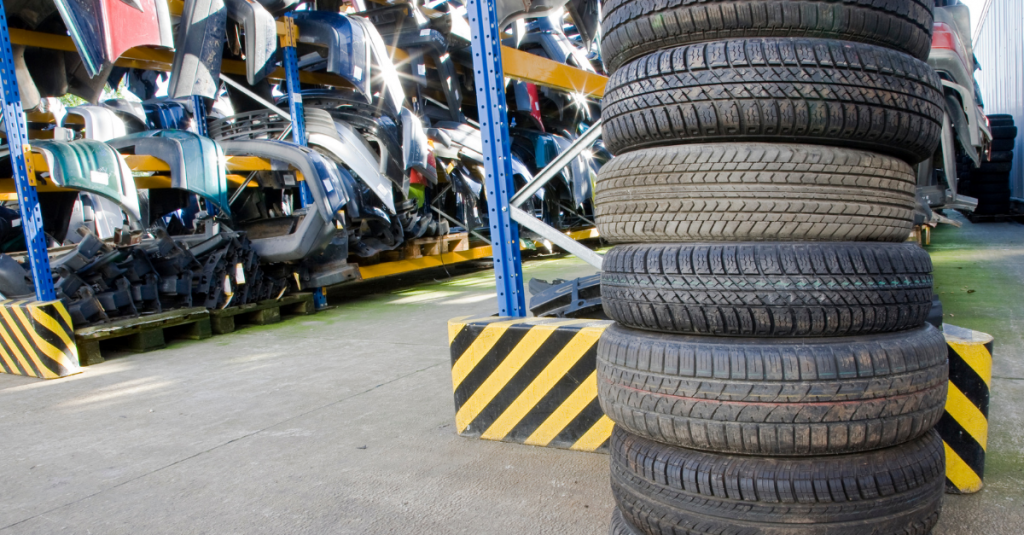 What parts can you take off a car before scrapping
If it comes off of the car, you can remove it before scrapping the remains, although it's probably only really worth removing the items you genuinely think you can get some money or extra use from. If you can find a buyer, you can strip everything from the air conditioning system and oil filters through to the seats. But again, it's worth remembering that taking parts off will affect the value of the vehicle.
Some of the most popular parts to remove include (but are by no means limited to):
Battery
This is pretty easy to find and remove from your car, and could be of interest to anyone from private buyers to auto parts shops. It's also worth bearing in mind that any old batteries you may have in your garage could be sold as well.
Starter motor
With a few basic tools, you should be able to locate and take off the starter motor. Depending on the model and condition, you could expect to sell one for a minimum of £20 – many go for £40 plus on private online marketplaces. 
Sound System
If you've forked out for a fancy sound system, you won't want that to get scrapped with your car – you can either reuse it in your next vehicle or sell it on to another willing buyer. It should just be a case of loosening some screws and removing some wires; just make sure the battery is disconnected first.
Tyres
If your tyres are new or still in good shape, you can remove them and either keep them for your own future use (it's likely you'll need some fresh tyres at some point in the future!) or sell them yourself so they can be reused elsewhere.
Catalytic Converter
These are particularly sought-after items because of the valuable metals they contain, including rhodium, platinum and palladium. If you think you can find a buyer, this is definitely a key piece to consider removing yourself.
Bumper
Easily damaged, so regularly needed for repairs and replacements, if your bumper is in good shape it could be worth removing it yourself to see if you have any luck selling it separately.
Rims
Anyone who's ever curbed their car will have considered buying replacement rims at some point. If yours are aluminium, chrome or alloy, and they're still in good condition, then you could get some decent cash back for them
Personalised number plate
Spent ages thinking up a witty or unique personalised number plate? Don't let that go to scrap! You can keep them if they're transferred to another vehicle or onto a Retention Document before you scrap your car. If you forget to do this before scrapping, then you won't be able to use the same number plate on another vehicle.
So, it's worth having a look at potential value for these pieces online before your scrap. Here at Scrap Car Comparison, we can collect vehicles in any condition, so even if you've stripped out every single car part that can be removed, we'll be able to find you a buyer. Find out more on our Vehicle Questions page, or head over to the Cars for Cash page to find out how much you'll be able to make for your scrap vehicle, whatever state it's in.