---
Scrap My Car Warrington
If you're in Warrington with an old car, a non-runner or MOT failure you want to dispose of, Scrap Car Comparison can help! We compare over 100 quotes from both local and regional buyers who can offer you the most competitive prices on the market, regardless of the condition, make and model of your vehicle. 
Plus, all of our collections are free of charge and you'll be paid for your vehicle on the very same day. 

Extensive Network

Guaranteed Prices

Free Collection

Expert Buyers
---
Where to Scrap My Car in Coventry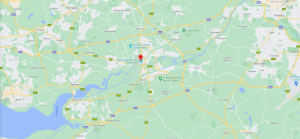 Over the years, we've built up our network of scrap and salvage buyers. With an extensive list of trusted and experienced buyers, we're able to give you hundreds of quotes that can browse and compare to find the deal that's right for you – that means you don't have to accept an average offer from a buyer local to you!

The collection of your vehicle will always be free – you also won't run into any unexpected costs or extra charges. Plus, we'll guarantee your quote, so the price you're quoted is the price you'll receive. 
Once you've selected the quote you'd like, our friendly team will be in touch to talk you through the rest of the Scrap Car Comparison process.
Scrap Car Collection in Warrington
Whether you're located in the town centre, or towards Birchwood, Lower Whitley, Padgate, Lymm or further afield, your selected buyer will collect your vehicle on a day and at a time that suits you, at no extra cost. Plus, you'll be paid the same day your vehicle is collected!

Here at Scrap Car Comparison, we understand that it can sometimes be stressful getting rid of a vehicle, especially one you've had for a while or one that holds sentimental value. That's why our inhouse team and all of the buyers on our network are extremely understanding and helpful. Our expert team will be on hand to offer you personal support from the beginning right to the very end, answering your questions and offering impartial advice so you can make sure you're making the right decisions for you. 
Scrap My Van Warrington
We have hundreds of buyers across the UK that want to buy your scrap van, no matter what condition it's in. All of the experienced buyers within our extensive network have spent years in the industry, and have an abundance of knowledge and expertise in both buying and recovering, damaged or broken vans across Cheshire. 

In order for us to generate a quote for your van, we first require your van's details. This can be done by either calling one of our expert advisors on 03333 44 99 50, or by completing the form at the top of this page. 
Vehicle Recycling
Recycling has become a key part of the automotive industry, particularly within the scrap car sector. The good news is that almost every part in a modern vehicle has the potential to be recycled and reused, so together with our knowledgeable and experienced buyers, you can be sure that your vehicle is in good hands. To find out more about vehicle recycling in Warrington and further afield, read our guide to car recycling.

What Our Scrap Car Customers Are Saying
We pride ourselves on the professional, friendly and efficient services we provide, from the beginning of your journey, to the very end. We always give impartial advice and provide our customers with the knowledge they need to pick the deal that's right for them. Read what some of our customers have to say:

"Very easy to use site.They introduced me to the best deal I could find in the market at that time.The company that scrapped my car made it very simple for me, explaining all the way what had to be done and what forms to fill in. Well done."
Howard J – Reviews.co.uk 

"Quote over 100% more than another company I phoned and the woman on the phone was brilliant."
Graham O – Reviews.co.uk

"Friendly and well organised. Made everything easy and kept me up to date every step of the way. Great price given for my car. Would definitely recommend."
Katie W – Reviews.co.uk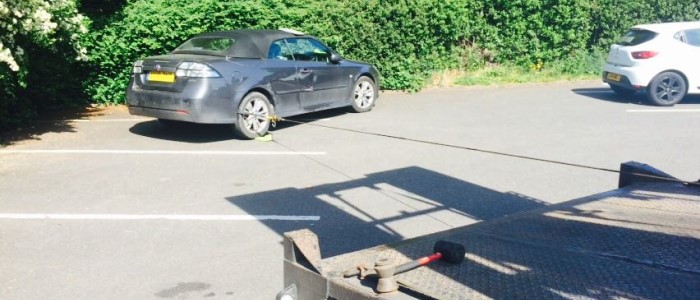 Scrappage FAQs
How Do Your Online Quotes Work?
All we need is a few details. Simply enter your vehicle registration and your postcode, we'll then scan our extensive network of scrap and salvage buyers to find you the top, most competitive prices in the market. Each quote is generated against a criteria which takes into account your vehicle make, model and condition, as well as the price of scrap metal in the fluctuating market. We will send you the best quotes so you can choose the quote you'd like to accept.
What's Involved In The Car Scrap Process?
We have a simple 3 step process in place to make things simple and straightforward. You can find out how it works here.
Where Can You Collect From in Warrington
Scrap car collection near me is one of the questions we get asked the most. The buyers on our network, local scrap car collectors across the country can collect from anywhere in Warrington and the surrounding areas – as long as the vehicle is accessible for a recovery vehicle. So whether your vehicle is stored at a friend or family members house, at work or in a storage compound, they can collect it. The only exception to this is if the vehicle is still at the scene of an accident, or at a service station, as our buyers do not operate in roadside recovery.
My Car Is In Poor Condition, Can You Still Collect?
No problem! Our comparison service searches nationwide to find the best price for your vehicle no matter what the vehicle's condition, make or model. When filling out the form, just be as accurate as possible when describing the vehicle's condition and we'll search our network to find the most suitable buyer for you!

Do You Quote On Salvage Cars?
Yes! Salvage cars are worth a lot more than scrap cars. If you have a salvage van or car, don't take it to the nearest car scrap yard in Warrington, fill in our online form and get an immediate guaranteed price. We're your car salvage experts!

When Will I Get Paid?
You'll receive payment on the very same day your vehicle is collected.
If you have any more queries on the scrapping process, read our most frequently asked questions on scrapping a car.
Other locations near me
We can collect from all over Warrington! Just get in touch with us or get your personalised, free quote in just 30 seconds.