---
Scrap My Car Peterborough
Are you looking to scrap your vehicle in Peterborough? Scrap Car Comparison can help! Our experienced scrap and salvage buyers operate across the country and will collect your vehicle completely free of charge. All of our buyers are vetted to ensure they uphold the high standards of service we provide. Plus, you can rest assured knowing there will be no hidden costs, just scrappage made simple!

Free quote

Huge buyer network

Free Collection

Experienced and professional
---
Where to Scrap My Car in Peterborough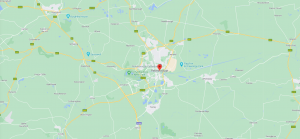 We work with an extensive network of scrap and salvage buyers across the UK, which means you're able to browse and compare quotes from Cambridgeshire and beyond, so you won't have to settle with average quotes in your area, you can find the most competitive prices across Peterborough, Cambridge, Birmingham and further afield. 
Once you've selected the quote you'd like, our friendly team will be in touch to talk you through the rest of the process.
Vehicle Recycling Peterborough
Almost every part of a modern car or van is recyclable, which is great news for the scrap car industry. All of our scrap and salvage buyers are knowledgeable and understand especially the value in end of life vehicles and how to make the most out of its salvageable parts. To find out more about vehicle recycling in Peterborough and further afield, read our guide to car recycling. 
Scrap Car Collection in Peterborough
Whether you're in Fengate, Chesterton, Marholm, Parnwell or surrounding areas, we can collect your vehicle free of charge, on a day and time that suits you best. We can collect from your driveway, a nearby road or local garage. Plus, all of our collections follow a no-contact service, so you can trust that the process is safe and secure.
One of the main advantages of our service is that there are absolutely no hidden charges, and our price guarantee means that you will always get the price you have been offered. This is an area of our comparison service that we refuse to compromise on.
To find out more about scrapping your vehicle in Peterborough and surrounding areas, get in touch with our friendly team.
Scrap My Van Peterborough
Looking to sell your van for scrap or salvage? We've made the process easy by creating a nationwide network of trusted local buyers, commercial van breakers and Authorised Treatment Facilities who are ready to buy your scrap van, regardless of the condition or where you are based.
Prices in the scrap metal market are calculated based on a van's weight, usually per ton, and the value of a van can rise and fall depending on the fluctuating metal market. However, we guarantee all of our quotes which means that, regardless of any market fluctuations, the price which you have been quoted is the price that you will receive!

The process of scrapping a van is similar to our scrap car process, so find out more or get started with your personalised quote.
What our Scrap Car Peterborough Customers Are Saying
Pricing, quality of service and excellent communications are essential parts or the service we offer. Our customers appreciate this, and we work hard to ensure the highest levels of customer satisfaction across the UK. Customer A (Laura B) received excellent service and was happy to provide the following review:

"All companies should work this way. Excellent from beginning to end. Payments were on time, with agreed amount each time. All information was explained clearly in emails and phone calls" – 5 Stars!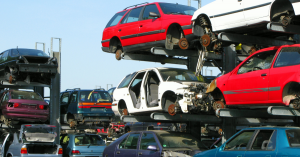 Scrappage FAQs
Are Your Prices Guaranteed?
Yes, subject to inspection. This means that as long as the vehicle has been described accurately during the quotation stage you will receive the exact amount which you were quoted.
Where Can You Collect From in Peterborough?
Scrap car collection near me is one of the questions we get asked the most. The buyers on our network, local scrap car collectors across the country, can collect from almost anywhere as long as the vehicle is accessible for a recovery vehicle. So wherever you are in Peterborough, if your vehicle is stored at a friend or family members house, at work or in a storage compound, they can collect it. The only exception to this is if the vehicle is still at the scene of an accident, or at a service station, as our buyers do not operate in roadside recovery.
My Vehicle Is In Poor Condition – Does That Matter?
No problem! Our comparison service searches nationwide to find the best price for your vehicle, regardless of the condition. Simply fill out the scrap calculator, making sure you include all of the information regarding your vehicle, and we'll search our nationwide network to find the most suitable buyer for you!
Who Picks Up The Vehicles?
When you search for quotes through Scrap Car Comparison's online tool, we scan our nationwide network of trusted buyers to find the most suitable option and competitive price for your vehicle. Our buyers are all industry experts with years of knowledge and expertise so you're always in good hands. When you have accepted a quote we will send you the details of the company who has bought your vehicle so that you know who will be collecting it from you.
Do I Have To Pay Anything?
No! Scrap Car Comparison is a free service with no hidden fees or nasty surprises. as long as you have accurately described your vehicle, the price which you were quoted is the price which you will receive. You'll be paid on the same day your vehicle is collected. 
If you have any more queries on our services, read our most frequently asked questions on scrapping.
Other locations near me
We can collect from all over Cambridgeshire! Get in touch with us or get your personalised, free quote in just 30 seconds. 
Contact us right now for a rapid collection anywhere in the UK. Here are some of our larger collection areas.