Scrapping your old, damaged or broken vehicle in Carlisle couldn't be easier! With Scrap Car Comparison's free online scrap calculator, you can compare prices from our extensive network of trusted buyers and snap up the best deal. Whether you're in Spring Village, Decker Hill, Cluddley, Kemberton or surrounding areas, you can be sure to find the best deal with free collection, personal support and same-day payment.

All of our experienced buyers are fully checked to ensure they deliver the best customer service and make the process run smoothly. Plus, you can rest assured knowing there will be no hidden costs or unexpected extras, just scrappage made simple!

Free, guaranteed quotes

Huge buyer network

Free Collection across Devon

Experienced and professional
---
Where to Scrap My Car in Telford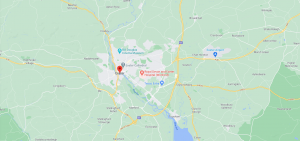 With a network of the best scrap and salvage buyers, we'll help you find the best possible price for your scrap car in Telford, comparing over 100 checked and vetted buyers from around the UK. And you don't need to worry about finding a scrap yard in Shropshire, if the best offer is elsewhere in the UK, we'll come and collect your vehicle at a time and location to suit you. We compare prices to ensure that the prices you're quoted are the most competitive, so you can get the best deal possible. Once you've selected the quote you'd like, our friendly team will be in touch to talk you through the rest of the Scrap Car Comparison process.
Scrap My Van Telford
Do you have a van that you're looking to sell in Telford? Scrap Car Comparison will offer you a top, guaranteed price for it – regardless of the condition. Whether your van has failed its MOT, is old and worn out, has crash damage or a faulty part, our knowledgeable scrap and salvage buyers will quote your van and offer you the most competitive prices, plus they'll collect it free of charge. The process of scrapping a van is similar to our scrap car process, so find out more or get started with your personalised quote.
Vehicle Recycling in Telford
Scrap recycling is becoming more and more of a part within the scrap car industry and nearly everything on a modern car can be recycled. If you're potentially thinking about recycling your car and want to be safe in the knowledge that everything will be done in an environmentally friendly way, complete the quote form today and get the best price for your vehicle.
What Our Scrap Car Customers Are Saying
We pride ourselves on the professional, friendly and efficient services we provide, from the beginning of your journey, to the very end. We always give impartial advice and provide our customers with the knowledge they need to pick the deal that's right for them. Read what some of our customers have to say:
"Quick and easy. Completed the online form and had a call confirming the details within minutes."
Rebecca W – Reviews.co.uk 

"From start to finish the staff were very friendly and felt very confident using this company. They made everything easy to understand and very helpful throughout the process. I would highly recommend them."
Anthony T – Reviews.co.uk

"Friendly and well organised. Made everything easy and kept me up to date every step of the way. Great price given for my car. Would definitely recommend."
Katie W – Reviews.co.uk
Scrap Yard FAQs
How Do Your Online Quotes Work?
Once you have added in your registration number and postcode, we will compare prices across our network of trusted buyers. The prices are generated against a number of factors to do with your vehicle, as well as the price of scrap metal in the fluctuating market. We will send you the best quotes so you can choose the quote you'd like to accept.
Are Collections Free in Telford? 
Yes. All of our scrap and salvage buyers within our network operate with free collections as standard. So the price you are quoted for your vehicle, is the price you will receive, subject to inspection.
Do You Quote on Salvage Cars?
Salvage cars are worth more than scrap cars. If you have a salvage van or car, don't take it to the scrap yard, fill in our online form and get immediate prices. If you have any more questions on collection, payment or the process, visit our scrapping FAQ page.
What Do I Do If I Don't Have A V5c?
In the event that you do not have the V5c 'registration certificate' you can either apply for a replacement using a V62 form or scrap the vehicle and have a Certificate Of Destruction issued. In this case the collector may request proof of identification and ownership of the vehicle. Please note that insisting your vehicle is sold for scrap may limit the amount offered as salvage vehicles tend to retrieve higher quotes.
My Car is in Poor Condition, Can You Take it?
Yes! Our comparison service searches nationwide to find the best price for your vehicle no matter what the vehicle's condition. Simply fill out the above form, making sure you include all of the information regarding your vehicle, and we'll search our nationwide network to find the most suitable buyer for you!
How Can I Get My Insurance Reimbursed?
If your vehicle has been declared off the road and a Statutory Off Road Notification has been issued, or once your vehicle has been collected, you can cancel your insurance and if you pay your insurance annually you may be eligible for a reimbursement. In order to find out if you are eligible you will need to contact your insurer directly, ensuring you have your policy number to hand when doing so.
How Is My Quote Generated?
Once we have taken your vehicle's details, we will run them through our database of nationwide buyers to find a suitable buyer for your vehicle. Our network will compare buyers based on location and price to ensure that you are always getting the best deal for your vehicle, and because all collections are free the price you are quoted is the price that you're paid!
When Will I Get Paid?
You'll receive payment on the very same day your vehicle is collected. If you have any more queries on the scrapping process, read our most frequently asked questions on scrapping a car.
Other Locations Near Me
We can collect from all over Exeter and the South! Contact us right now for a rapid collection anywhere in the UK. Here are some of our larger collection areas.