When it comes to getting rid of your vehicle in Herefordshire, there are a number of ways to get rid of your vehicle, and knowing which option is right for you can become a difficult decision.
Scrap Car Comparison makes the hassle of getting rid of your motor easy, with the chance to pocket some extra cash. From Hereford to Bromyard, Eardisley to Woofferton, Scrap Car Comparison offers the most competitive prices in the market, guaranteed quotes, same-day payment and free nationwide collection.

Top prices paid

Quotes in 30 seconds

Extensive Cheshire network

Free collection 
---
Where to Scrap My Car in Herefordshire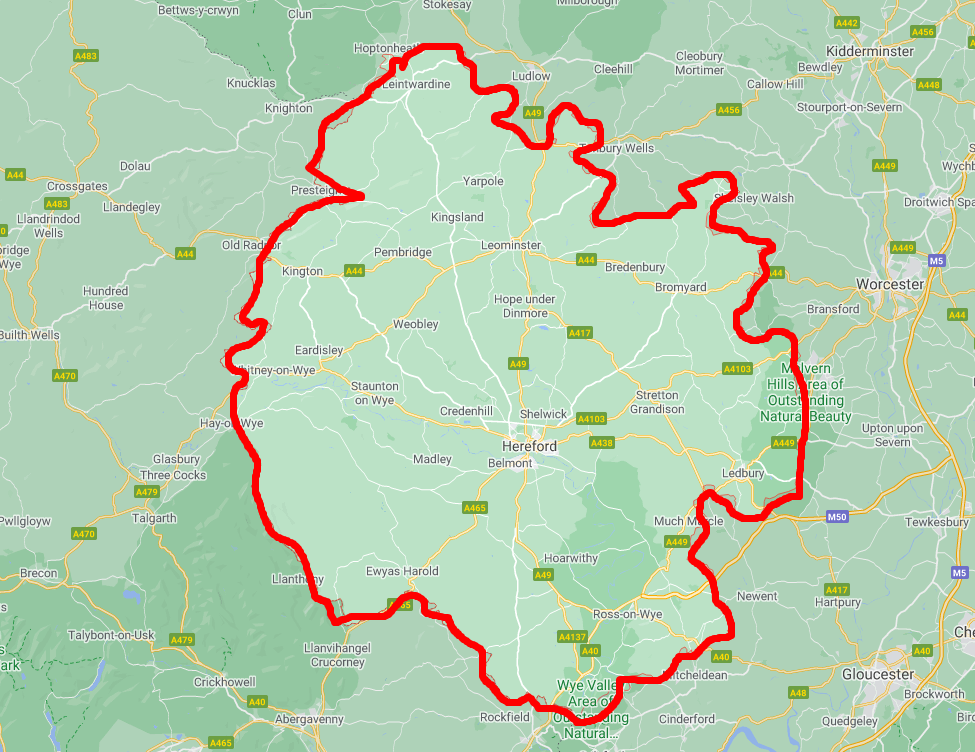 Vehicle Recycling Herefordshire
Even if your vehicle is damaged, has broken parts or has failed its most recent MOT test, it still has the potential to be recycled. When a car is scrapped, around 95% of its parts including steel, zinc bodywork, rubber tyres and glass can be recycled and reused to make new items, from new cars to racetrack roadbeds, and even wedding rings! Scrap Car Comparison only works with Authorised Treatment Facilities (ATF) who dispose of cars and vans in a safe, ethical and environmentally friendly way. So you can do your bit for the environment while securing a top quote for your vehicle.
Other Locations Near Me
Whether you're in the centre of Herefordshire or somewhere more rural, our comparison tool allows you to find the best deal, whether it's in your county or surrounding areas. All of our collections are carried out on a day and time that suits you best – plus you'll be paid on the very same day your vehicle is taken away, and you'll have the chance to donate to one of our featured charities. Find out more about our collections across Herefordshire: