If you're looking to scrap your car in Luton, you're in the right place! At Scrap Car Comparison, we make scrapping your car in Stopsley, Leagrave, Bushmead, Sunstable, Challney, Lewsey, or any other part of Luton as quick, easy, and hassle-free as possible.

Top prices paid

Instant quote

Large Luton network

Quick and Easy
---
Where to Scrap My Car in Luton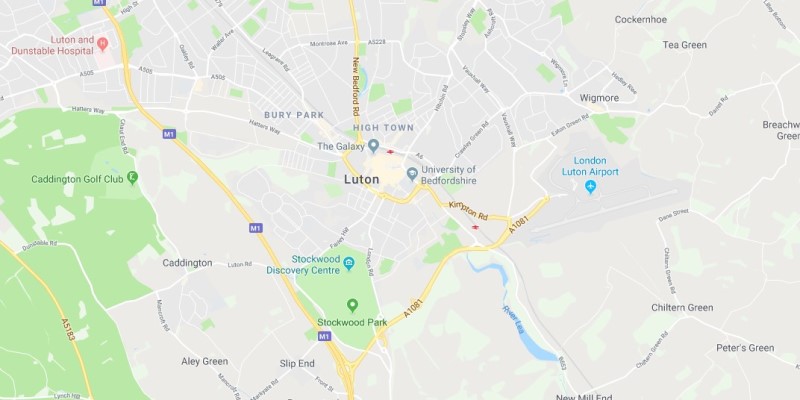 Collecting from Luton and throughout the UK
With a network of the best scrap and salvage buyers, we'll help you find the best possible price for your scrap car in Luton, comparing over 100 checked and vetted buyers from around the UK.
And you don't need to worry about finding a scrap yard in Luton, if the best offer is elsewhere in the UK, we'll come and collect your vehicle at a time and location to suit you.
Offering free collection with no hidden fees for your scrap vehicle in Luton, we'll ensure you receive the best possible return for your broken car or van.
Vehicle Recycling Luton
Scrap recycling is becoming more and more of a part within the scrap car industry and nearly everything on a modern car can be recycled. If you're looking to potentially thinking about recycling your car and want to be safe in the knowledge that this everything will be done in an environmentally friendly way, complete the quote form today and get the best price for your vehicle
Scrap Car Collection in Luton
Whatever condition your car is in, we'll help you find the best price for your scrap car in Luton. We'll then arrange for your vehicle to be collected and transported to the scrap yard, totally free of charge.
Our friendly team is on hand to answer any questions you may have and when you choose to scrap your car in Luton, you will be provided with all the official paperwork needed.
If you would like to compare offers today, simply use our comparison service by entering your registration number and postcode. We will always find the best possible guaranteed price for you, so you can get the most out of a vehicle that was once well loved.
Get in touch to find out more.
What Our Scrap Car Customers Are Saying
We pride ourselves on the professional, friendly and efficient services we provide, from the beginning of your journey, to the very end. We always give impartial advice and provide our customers with the knowledge they need to pick the deal that's right for them. Read what some of our customers have to say:
"Very helpful staff, explained everything fully and the process was really quick and easy. Car collected the day after enquiring and money paid instantly on collection."
Melissa G – Reviews.co.uk

"First class service. Very honest discussion on the phone delivered the price as promised. Driver arrived on time very polite and courteous"
Andrew H – Reviews.co.uk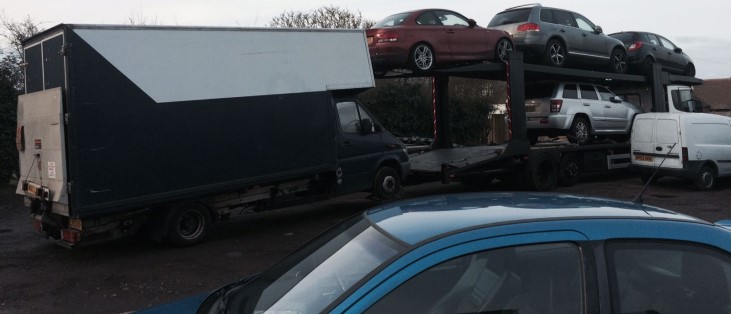 Scrappage FAQs
I'm in Luton, am I Able to Scrap My Car Near Me?
We collect throughout the entire UK and our local Luton scrap car buyers can come to you. The process is the same wherever you are located, it's quick and easy to arrange a collection.
How Quickly Will I be Able to Scrap My Car in Luton?
Our process is extremely quick, from the quote through to the final step of the collection. Once you have a quote for your vehicle, a pickup time will be arranged on a day that suits you. As the scrap car collection experts, we know it's in everyone's interests to provide fast, effective service. It really is vehicle scrappage simplicity.
What Does the Scrap Car Process Involve?
Our scrap car guide details all the necessary steps involved and what happens to your vehicle once we collect it in Luton.
Do I Have to Pay for Anything?
No. Selling your vehicle through Scrap Car Comparison Luton is a free service and we guarantee all of the prices offered by the buyers on our network. We promise there are no hidden fees or nasty surprises whatsoever when using our service so, as long as you have accurately described your vehicle, the price which you were quoted is the price which you will receive.
Do You Quote on Salvage Cars?
Salvage cars are worth a lot more than scrap cars. If you have a salvage van or car, don't take it to the nearest car scrapyard in Luton, fill in our online form and get an immediate guaranteed price. We're your car salvage Luton experts!
If you have any more questions on the collection, payment or the process, visit our scrapping FAQ page.
Other Locations Near Me
Our most popular Luton scrap car collection areas include Marchwood, Woolston, Portswood, Totton and Thornhill.
You don't have to visit the local Luton scrap yard if you need to get rid of your car or van – we come to you! Contact us for a quick, hassle free collection anywhere in the UK. Here are some of our larger collection areas.