---
Scrap My Car Bridgwater
At Scrap Car Comparison, we want to help you scrap your car in Bridgwater. Whether you're right in the centre of town, or located further out in Taunton, Langport, Ashcott or Walton, we want to help you find the best buyer and the best price for your scrap car.
With our extensive network of scrap and salvage car buyers, located across the UK, we'll help you find the best price so that you can scrap your car easily and simply. All the buyers we work with have undergone thorough quality and service checks, and we can guarantee that you won't be subject to any unexpected fees or costs during any part of the scrapping process.

Fast, Free Service

Instant Guaranteed Prices

Top Prices Paid

Experienced Professionals
---
Where to scrap my car in Bridgwater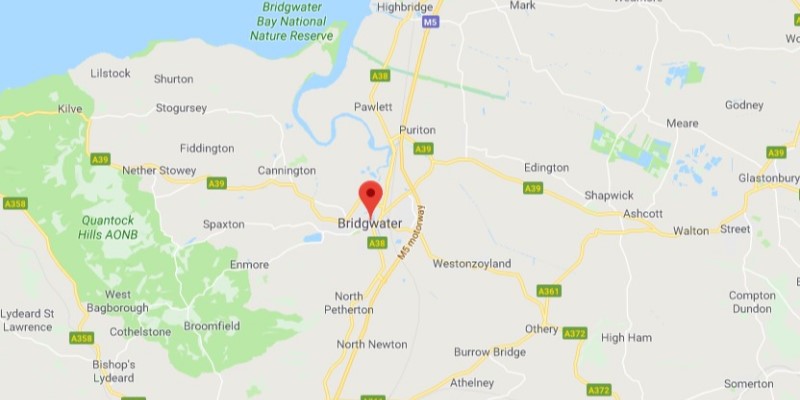 If you're looking to scrap your vehicle in Bridgwater, Scrap Car Comparison are ready to help.
Scrapping your car should be simple, straightforward and uncomplicated. For that reason, you may think that finding a local dealer or buyer is the best way to scrap your car, since you don't need to travel far for it.
However, at Scrap Car Comparison, we want to make sure you get the very best deal for your scrap car, so we compare prices from buyers all across the UK to get you the best price.
Vehicle recycling Bridgwater
We can also arrange for your car to be recycled in Bridgwater. You may choose to get your car recycled for a variety of reasons including a failed engine or MOT, crash damage or just old age.
If you're looking to recycle your car in Bridgwater and the surrounding area gets in touch with us today.
Scrap car collection in Bridgwater
If we do find a buyer for you in another part of the UK, you don't need to sacrifice your great deal because it's not nearby. Our local collection agents will be more than happy to pick up your scrap car, at a time that is convenient for you, and transport it straight to your buyer for free.
That way, you get the best price for your car, and you don't have to travel across the UK to deliver it.
If you want to find out how much you could get for your scrap car, simply enter your registration and postcode, input your car details and get a guaranteed quote today.
What our Scrap Car Bridgwater customers are saying
One of the things that are customers often comment on is how professional the service they receive is. It's one of the things we're really proud of. Here's what two of our customers had to say about their experience with Scrap Car Comparison.

Customer A (Helen B) gave our service a 5 star rating after she scrapped her MOT failure.

"Dealt with professionally from the first phone call. Collection of my car and payment, all good!"

Customer B (Ian H) said this about the "first class" service he received.

"Very helpful. Overall service was first class and very professional"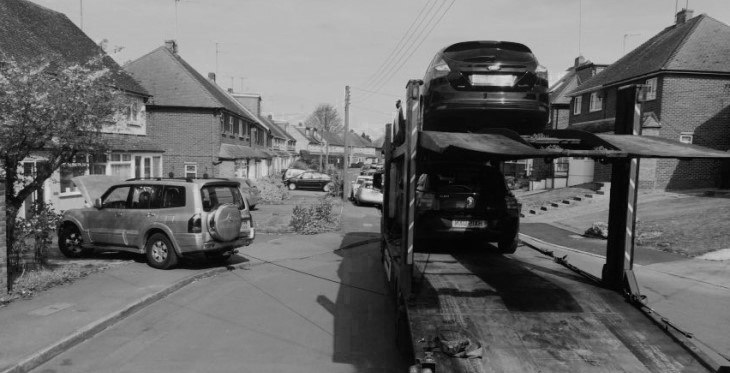 Scrappage FAQs
I'm in Bridgwater, am I able to scrap my car near me?
Yes, you can. We have expert buyers that service all locations and we offer collection from where you are. It's easy to arrange and hassle-free.
Where can I find out more about the car scrap process?
We have lots of informative articles that guide you through the process. We suggest starting off with the life of a scrap car guide. It even has a handy infographic!
How long does the car scrapping process take to complete?
The car scrapping process does not take long at all. Simply input your vehicle details and receive a quote. Once accepted, a pickup time is arranged on a day that is convenient for you. We'll pick up your car quickly and you'll not be required to do any running around. Car scrappage has never been so easy!
How can I be sure I get the best price for my car?
There are lots of factors that affect the scrap car price. You can read more about this in the how to scrap or salvage a car article. Once we have your details, we compare them on our network of buyers, ensuring you get the best price.
Do you quote on salvage cars?
Yes, we do, and this is great news for you. Salvage cars have greater value, so you'll receive more for this type of vehicle. We'll happily collect the best salvage cars Bridgwater has to offer.
If you have any more questions on the collection, payment or the process, visit our scrapping FAQ page.
Other locations near me
Our Bridgwater collection network are all waiting to pick up your van, car, fleet vehicle, MOT failure or write-off. Get in touch today and find out how much you could make to have your vehicle removed.
Here are some of our larger collection areas.