With the Government rolling out the new 'toxin tax' on old diesel cars this month, many drivers will be considering ditching the old bangers and investing in newer vehicles.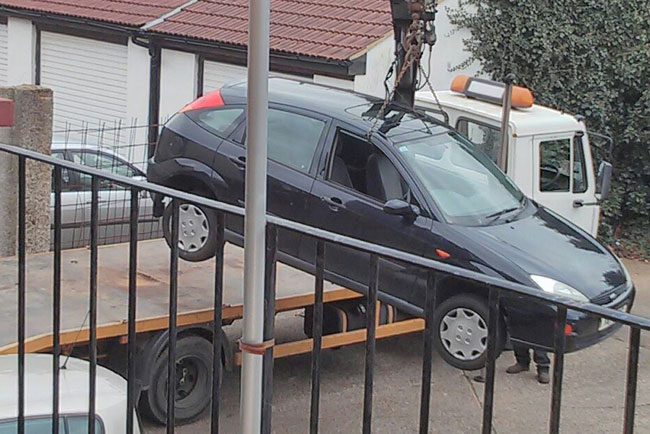 According to the DVSA more than one-in-three cars fail their MOT test, which can be a result of anything from a new tyre being needed to the car being so badly damaged that it's not worth repairing. Which isn't surprising considering that many of the older vehicles end up facing repairs which cost more than the value of the car! The top five vehicles which are scrapped by model are:

Ford Focus (8.39%)

Vauxhall Corsa (6.85%)

Vauxhall Astra (6.37%)

Ford Fiesta (5.66%)

Peugeot 206 (5.53%)
With silver (24.53%), Blue (23.33%) and Black (13.74%) being the most popular colours scrapped. It's a valid fear that you might consider calling it a day for your beloved silver Freddie the Ford!
The good news is that you can get a bit of money in the bank in return for scrapping a car. The bad news is that you have to be careful about how and where you do it because there are legal responsibilities involved when a vehicle is taken off the road. If you are looking to scrap your vehicle then it must be done at a government Authorised Treatment Facility (ATF) because they are the only ones legally authorised to depollute, dismantle and crush your vehicle.
There are many unlicensed scrap dealers out there and so choosing a safe scrap yard to use when scrapping your vehicle can be confusing. However, at Scrap Car Comparison we only use those who are legally registered and have the most trusted reputations. In addition to this we don't just compare prices for vehicles which are destined to be crushed – we also have a large database of trusted buyers of damaged cars who will purchase any vehicle, regardless of it's condition. Buyers who purchase vehicles with the intention of repairing them and returning them to the road, or using their parts to do so with another vehicle, are referred to as salvage buyers. Due to industry knowledge and trade discounts salvage buyers are able to offer higher prices for vehicles as they can make vehicle repairs economical and financially beneficial.
If you're not sure or think that your vehicle may need to be scrapped due to being an MOT failure, crash damaged or just a bit old – we can help find you a suitable buyer. Our network lists buyers nationwide and every buyer offers free vehicle collections so there are never any hidden costs; just car scrapping, made easy! If you'd like to see how much your vehicle could be worth with a free, no obligation, quote simply add your details to the quote form above and we'll generate a quote for you instantly! Alternatively you can call one of our advisors on 0333 344 9950.