MOT tests are a requirement to be able to drive on British roads, but as almost all road users will know, there's little worse than receiving the certificate back with a big fail stamp on it. There are a wide range of reasons that can result in failing your test, just as there are plenty of ways you can avoid failing your MOT, too. Let Scrap Car Comparison guide you through some of the most common reasons for failed MOT tests and how to avoid failing one yourself.
But first, if you just know that your car has no hope of getting through its next test, then why not scrap it and get all the stress out of the way nice and quickly. We'll take any car at Scrap Car Comparison, no matter its condition, and find you the very best price. Better yet, because we only deal with certified Authorised Treatment Facilities, you can be safe in the knowledge that your car will be recycled in line with all government legislation. Simply call the team today on 03333 44 99 50 or use our online quote generator to see just how much your tired old car could be worth.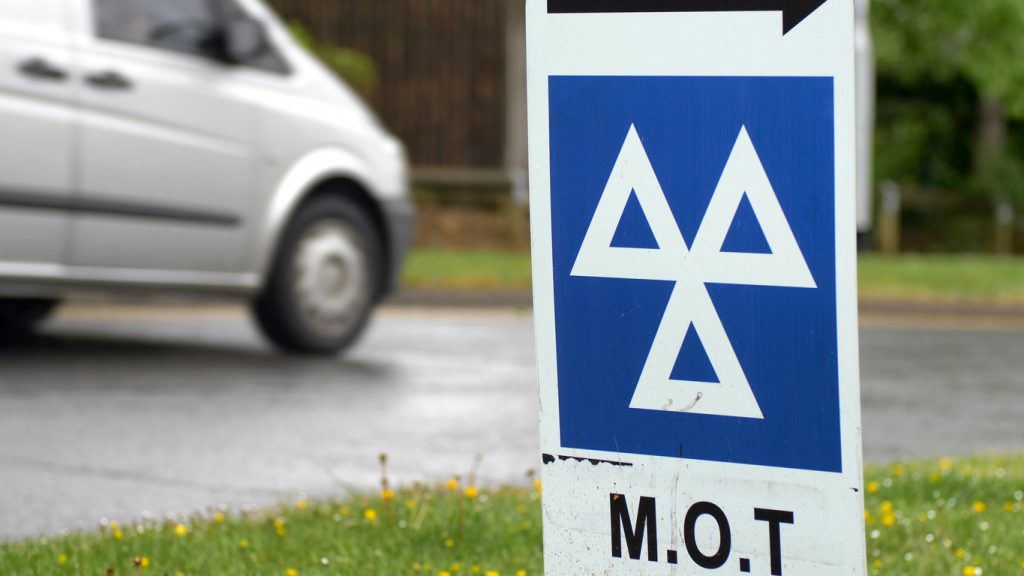 What is an MOT and Why do I need one?
An MOT is an annual inspection of your car to ensure that it is up to standard from a road safety and environmental standpoint. The name comes from the Ministry of Transport, the name of the government department that was responsible for checking cars' roadworthiness when it was first introduced in 1960. The department has since been renamed to Department for Transport, but the term 'MOT test' has remained and is a well-established requirement to the majority of British motorists.
Cars are required to take an annual test once they reach their third birthday, to check a wide range of areas of the vehicle, from seatbelts to mirrors, exhaust to structural rigidity. The engine, gearbox and clutch are not included as part of the test, but your emissions will be monitored, with a failure if they're too high. It's also worth remembering that an MOT certificate states that the car is safe to drive at that moment and is not a guaranteed 12 month pass – regular maintenance is still required to ensure your car is operating at its best, and safest, condition.
The Most Common Reason Cars fail MOTs
An MOT failure is one of a driver's worst nightmares, but unfortunately they are a regular occurrence. A mildly staggering 37% of cars, vans and passenger vehicles with up to 12 seats will fail their MOTs, so it's worth familiarising yourself with some of the most common reasons you might not get that important pass stamp.
You might raise an eyebrow at the fact that almost a fifth of all MOT failures are due to the lights, but they're arguably the easiest way to trigger a failure, too. All it takes is a blown bulb and all of a sudden your car is no longer in a condition to pass its test. There are also more lights than might be immediately obvious. Of course there are the headlights, brake lights and indicators, but what about the fog lights and that little light that illuminates the number plate? They all count.
Suspension issues shouldn't come as a surprise to the average British driver – just think back to your past few journeys; how many times have you had to dodge a pothole recently? Careening through a massive hole in the road is a quickfire way to give yourself a suspension-shaped headache, whether it's a snapped spring or a leaking shock absorber.
Probably one of the most important safety features on a car, it pretty much goes without saying that a car with brake problems is going to fail its MOT. The fact that a tenth of all MOT failures are related to the brakes is quite alarming, given that a brake problem is one of the easiest to diagnose when driving along – they're either noisy or cause the car to pull to the side when applied – and should be seen to as soon as they are discovered.
It's likely a fair assessment that tyres are one of the most neglected elements of a car, despite being one of the easiest to keep up with. Tyres without enough tread depth accounts for the fourth most likely reason to fail a test, so it's worth keeping an eye on your tyres at regular intervals.
You'd think that drivers without a clear view of the road would be taking their cars to the garage as soon as possible to get it fixed, but an alarming 7% of MOT failures are for that very reason. This could be down to damage on the windscreen, such as a chip or a crack which, if within the driver's line of sight, needs to only be 1cm wide or long to constitute a failure (outside of this range the measurement jumps up to 4cm). However, you could also see an MOT failure if you have a satnav or an air freshener positioned in such a way that it obscures your view of the road ahead.
Tips on how to prevent your car failing its MOT
It may seem cliche, but the simplest way to prevent your car from failing its MOT is to just keep up with your maintenance throughout the year. For example, checking your tyres at regular intervals with the '20p test' will let you know if you need to replace any before you head into your test and risk a potential failure. Likewise, ensuring that there is nothing obscuring your view, such as a sat-nav or repairing a cracked windscreen before the test, will greatly reduce your chances of an instant failure.
Checking your lights is another very easy job, but does require a friend to help you out. Simply get them to stand behind your car while you apply the brakes, as well as checking all indicators and headlights, to be sure that all of your lights are working correctly.
Some of the more mechanical issues, such as the brakes or suspension may require a little more looking into, but keeping an eye and an ear out for anything out of the ordinary will mean that you're able to get to the bottom of any issues long before you take your car down to the nearest MOT centre.
Remember that an MOT will cost you up to £54.80 for a car (although this price will rise for larger vehicles), and if you fail the test you will need to book an MOT retest. In some cases you will not need to pay for a partial retest – but this only applies if the repairs are carried out at the test centre within 10 working days, or the next working day if you've taken the car away for repairs. If you've taken the car away for repairs and return within 10 working days, you'll be charged a reduced partial retest fee, otherwise you'll need to pay for a complete retest after this period.
Get the best price with Scrap Car Comparison
If your MOT test is the cause of an annual bout of anxiety then why not get rid of the offending vehicle and get something more reliable instead? By selling your car as salvage or scrap with Scrap Car Comparison, you're guaranteeing yourself the very best price for your vehicle, no matter its condition. We deal with cars in tip-top condition and non-movers broken beyond repair, and with our agents working across 99% of the country, you're never too far away from a free collection either. Get started today and see just how much your car could be worth as scrap or salvage in as little as 60 seconds.