This September we are very excited to be supporting the British Heart Foundation.
Heart and circulatory diseases still kill 1 in 4 in the UK, they cause heartbreak on every street. And that is why their work is as urgent and vital as ever. The research they do has given them machines that can restart hearts, the ability to fix arteries in tiny babies, the power to give someone a heart they were not born with, and so much more.
Their vision is a world free from the fear of heart and circulatory diseases. They raise money to research cures and treatments, so heartbreak can be beaten forever.
Carole Rowland: I had a heart attack in 1971, when I was just 30 years old. At the time, treatment was nothing like it is now – I had five weeks' bed rest, and the advice I was given was 'don't jump in the North Sea and don't push your car in the snow'!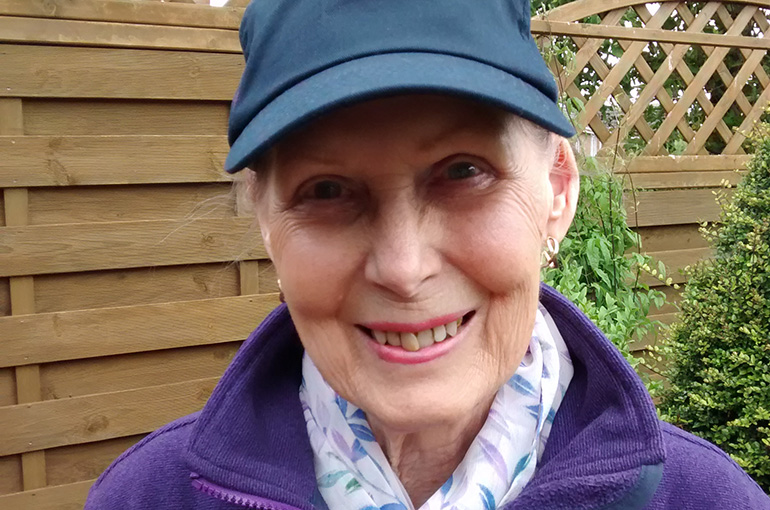 A few years later, I was in hospital having an angiogram, when I had a cardiac arrest. They were able to save me with a defibrillator. Almost a decade on, I was working as a district nurse and found I was getting breathless going up and down stairs in patients' houses. I went to the Royal Brompton Hospital and was diagnosed with heart failure.

Since then, I've been walking every day. A lot of people still don't understand what living with heart failure means. A few years ago, I'd just had a new pacemaker put in. My left arm was painful afterwards, and I had it in a sling. I was out walking with my husband, and someone I met asked what the matter was. I said I had a heart operation, and they said 'thank goodness, I thought you'd broken your arm!'

Nobody sees me when I need to go to bed every afternoon, or when I'm out of energy in the evening – they only see me out in the morning, and they say 'you're that lady that walks all the time, you must be very fit!'.

In 2002, I was the 'face of heart failure' for the BHF. Now I am 79 and still walking every day. I want to be positive, because my story is positive – I'd like to show people newly diagnosed with heart failure that here I am, and mine was diagnosed in the '80s." People like Carole are the reason we are funding 50 million pounds of research into heart and circulatory disease.