As the 46th President of the United States, Joe Biden, is sworn into office, we wanted to take a look into Biden's collection of cars, plus find out why the official state car is the safest car in the world.
Early Interest
Biden grew up around cars, as his father managed a car dealership in Delaware for 34 years. The dealership mainly sold Chrysler cars but also ran operations for Ford for a short time. His father let young Joe drive some of the cars in the garage – most likely where his passion for cars started!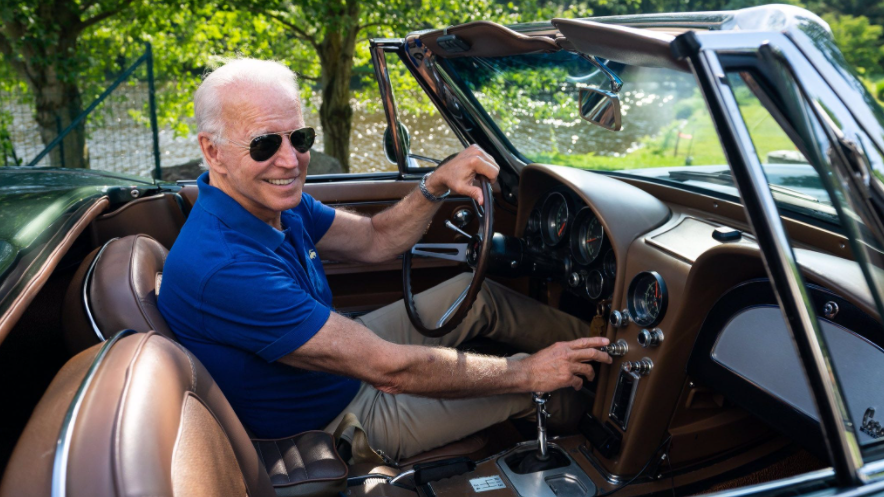 1951 Studebaker Champion
Joe Biden's first car was a 1951 Studebaker Champion. This, along with other models from the Studebaker production line, were some of the first cars to be produced after World War II. This motor features a 2.8-litre engine producing 85 horsepower and was known as the "Bullet-Nose Car" due to the unique design of the vehicle's grille. This was a popular motor Post-War for a lot of car enthusiasts across America and at the time would have been worth around $20,000 (£14,790).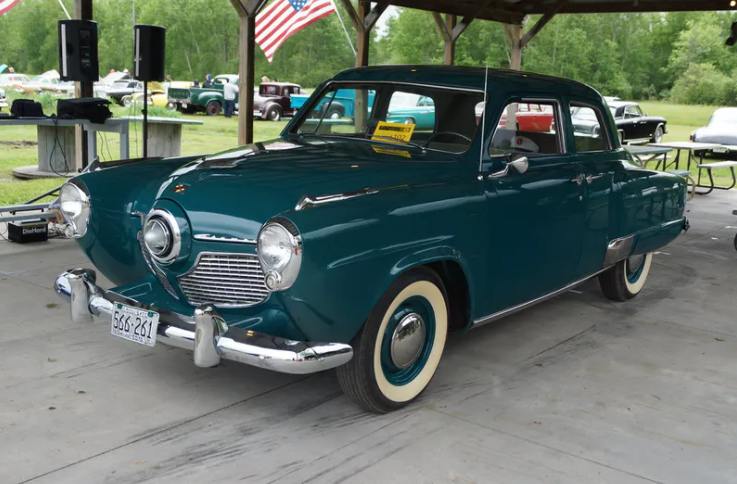 1952 Plymouth Cranbrook Convertible
Biden's second car was a 1952 Plymouth Cranbrook Convertible, finished in a candy-apple red. This classic car featured a split windshield and a six-cylinder flathead engine which produced 97-horsepower. Back in the 50s, this was quite the cruiser and highly efficient. Today this is an undeniable classic!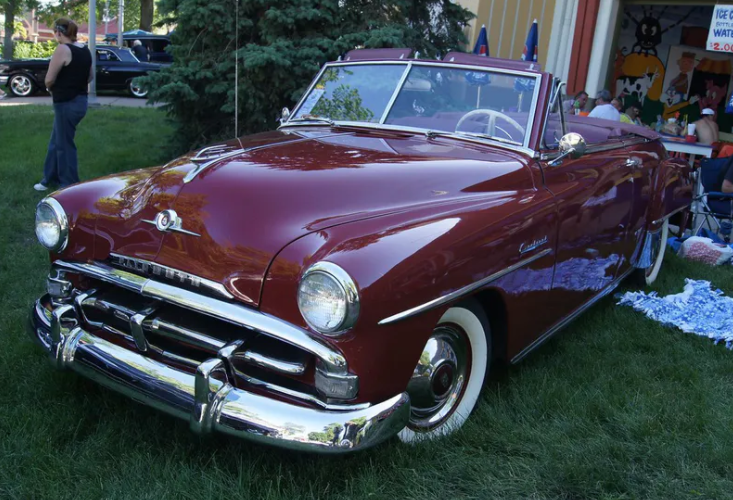 Mercedes-Benz 190SL
As Biden got older, his car collection undoubtedly grew and another vehicle he added to the collection was a Mercedes-Benz 190SL. This two door luxury roadster is equipped with a 1.9 L straight-four SOHC engine that produces 104 horsepower. The "SL" in the name stands for "Super Leicht". The SL title is a badge of honor which only the best Mercedes models have sported. This means it's a more luxurious, faster and all-round better model Mercedes has produced. Over time, this car has become an absolute classic, and for good reason!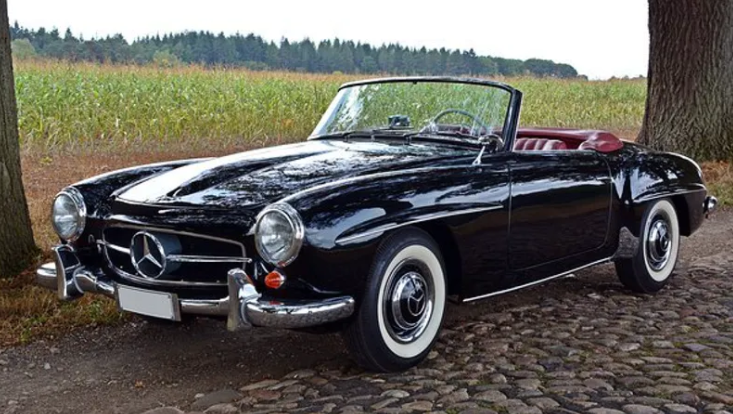 1967 Corvette Stingray
The car closest to Biden's heart, and a motor that still sits in his garage today is a 1967 Chevrolet Corvette Stingray, finished in a glorious Goodwood-Green. This classic was a wedding present gifted by his Father in August 1967, and was the last 1967 variant in the C2 Corvette range. It's elegantly finished and oozes vintage charm. Powered by a 327 cubic-inch V8 guzzler producing a whopping 350 horsepower, this classic can go 0-60mph in 5.8 seconds, so it's no surprise this is Joe's favourite motor, and one that holds a lot of sentimental value to him.
When Biden was Vice President he told Car & Drive that "The Secret Service won't let me drive it. I'm not allowed to drive anything…" Biden got permission from the Secret Service to drive it for a special episode of Jay Leno's Garage back in 2016. However, now he is President the Stingray will be sat in the garage for a while longer, as the Secret Service forbids the Commander in Chief to drive. Even once Biden's term ends, a former president is not allowed to drive a car on an open road again, according to CNBC and various reports.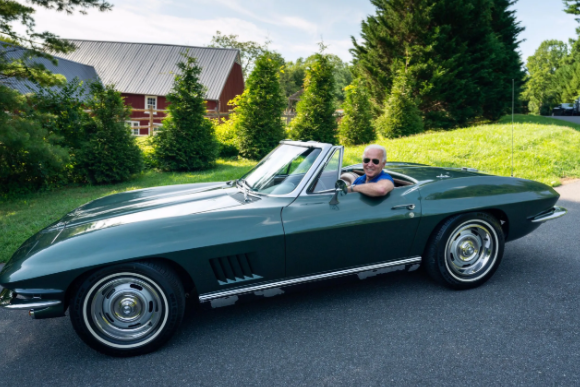 The Beast
As Joe Biden is now officially the 46th President of the United States, he will now be chauffeured around for his safety. His new presidential ride is likely to be the official state car known as "The Beast", a vehicle built for former President, Donald Trump. This four-wheeled machine is arguably the safest car in the world, boasting five-inch thick military-grade tyres and five layers of bulletproof glass. The doors and fuel tank are protected by explosion prevention foam that can withstand a direct RPG hit. The car's interior features a panic button as well as its own oxygen supply. It also has a satellite phone in the President's seat with a direct line to the Vice President and the Pentagon. An onboard GPS system, tracking system and communications centre can be found, as well as hidden cameras and night-vision. The boot of the vehicle holds a fire fighting system, tear gas and smoke-screen dispensers. Also rumoured in the boot are bags of the President's blood type in case he needs a blood transfusion!
The Chauffeur who drives the official state car has to have been trained by the US Secret Service to ensure the safety of the President. The driver must be able to cope with the most extreme of driving conditions and circumstances, including escape, evasion and even a 180-degree "J-Turn".

This vehicle is a unique Cadillac limousine said to be worth around $1.5million (£1.1 million).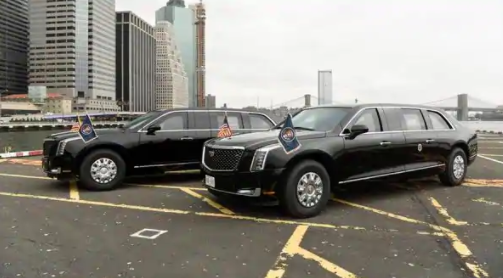 Old and Classic Cars Wanted
At Scrap Car Comparison, we can give you a hand getting rid of your old, unwanted or damaged vehicle. We can scrap classics, popular motors, rare models and everything in between. If you have an old or classic car rotting away on your driveway, why not make some extra profit from it. Simply enter your postcode and registration number into our quote calculator and we'll compare over 100 competitive quotes for you to choose from. We'll arrange free collection and our experienced scrap and salvage buyers can give you a hand with the paperwork – it's easy!

Get started or get in touch with our friendly team for more information and advice.