Each month we choose a charity to support to help raise funds for incredibly worthwhile causes and for April we have chosen YHA (Youth Hostel Association); a charity which provides accommodation to enhance young lives.
About YHA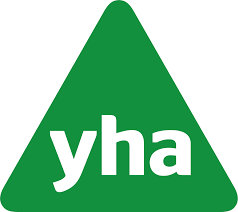 Every day YHA see the very real and heart breaking effect of poverty, illness and disadvantage on children and young people. It has a devastating and lasting impact on health and wellbeing, education and their future prospects. YHA see children whose families cannot afford to buy the essentials that we all need to stay warm and dry, to keep clean and to eat every day.
1 in 4 children in England live in poverty
800,000 young people are living with a disability or fighting a life threatening illness
100,000 children don't have a home of their own after being made homeless
178,000 young people are a carer
111 children are bereaved of a parent every day
YHA often meet young people who have never explored beyond their own community. Some have never visited the coast and seen the sea. Others are shocked to see animals in fields. For some, it is not the norm to have a bed to sleep in at night and three nutritious meals a day. Through new experiences at our Youth Hostels, young people learn about themselves, each other and the world around them. As a result, they grow into happier, healthier and more successful adults.
Case Study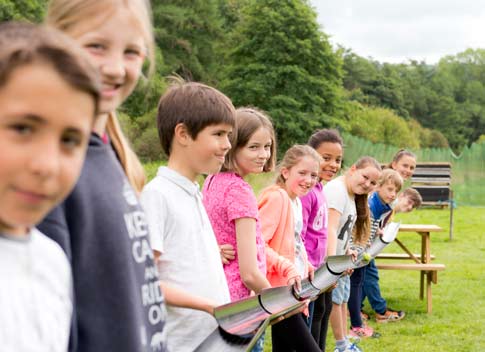 YHA gave 20 young carers a free break to YHA Perranporth. Much more than a holiday from their responsibilities, this respite trip gave these young people from a deprived area the opportunity to enjoy the outdoors, learn to surf and spend time with peers who know exactly what they're going through. Crucially, these precious few days away brought happiness and hope for the future.
Youssif, who has cared from his mum since he was five, said: "It has been an amazing, refreshing experience. It's allowed me to relax and be myself around people on the same wavelength."
Cuts to youth provision in their area mean that these young people simply would not have been able to take this break without YHA and the generosity of our supporters.
Because of this trip, these young people had taken more exercise, improved their communication skills and reported greater wellbeing.
Watch their story below:
With your help, YHA can transform the skills, perspectives and futures of more young people.
YHA Mission:
To inspire all, especially young people, to broaden their horizons, gaining knowledge and independence through new experiences of adventure and discovery.
YHA Vision and Strategy:
Their vision is to reach out and enhance the lives of all young people with the goal of reaching more than one million young people every year.
As a charity we a reliant on donations to ensure we can continue changing young lives for the better.

Donate A Car To Support YHA
Our charitable 'Donate A Car' scheme is available nationwide and makes it easy to dispose of your vehicle, whilst simultaneously helping improve the quality of life for others through your favourite charities. YHA is a charity and they rely on donations. They are very grateful to everyone who supports them financially so if you would like to help increase their much needed income by donating a percentage of your vehicle's value to this charity, simply add your details to the quote form above to find out how much your vehicle could be worth, or alternatively you can call one of our advisors on 03333 44 99 50.
YHA Registered Charity Number:
England and Wales: 306122.