Every month we choose a charity to support through our monthly donations to help raise money for worthwhile causes.  This month we're supporting Spotlight UK; a charity that works alongside families referred by social workers, schools, early help hubs, GPs and health visitors and helping support them through challenging times.
About Spotlight UK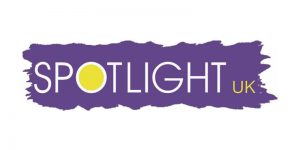 Since day one Spotlight UK has created a unique environment for young people which is both safe and fun, allowing children to be themselves and express their feelings through various activities and clubs.
There is something for everyone – from after school clubs to nurture groups, from sports activities to performing arts activities to holiday clubs, from arts and crafts to youth clubs.
Spotlight UK's team of qualified and experienced youth workers support young people aged 8-21 years who are experiencing mental health issues including self-harming, anger, anxiety and depression.  They also support vulnerable young people at risk of child sexual exploitation, exclusion from school/poor attainment at school, or who have experienced loss or separation/domestic abuse, physical/sexual or emotional abuse or neglect.
Their team currently provides over 2925 mentoring hours during term time per year.
Spotlight UK supports around 500 children in activities during term time and around 80 children each school holiday – and there are plans on ever increasing this across the country.
Spotlight UK's  regular attendees include young carers, children in care, fostered children, abuse victims and children who have experienced change, loss or separation for various reasons such as long term medical conditions, terminal illness, bereavement, imprisonment or family break up. They are proud to provide inclusive activities for children with additional needs.
The objectives of the charity are as follows:
To relieve the needs of children and young people, their families and carers who are suffering from terminal illness or mental or physical illness, by the provision of activities and respite so as to advance their quality and condition of life.
To advance in life and relieve the needs of children and young people through:
The provision of recreational and leisure time activities provided in the interests of social welfare, designed to improve their conditions of life.
Providing support and activities which develop their skills, capacities and capabilities to enable them to participate in society as mature and responsible individuals.
Any such other purposes deemed charitable by the law of England and Wales as the trustees shall from time to time determine.
Donate A Car To Support Spotlight UK
Our charitable 'Donate A Car' scheme is available nationwide and makes it easy to dispose of your vehicle, whilst simultaneously helping improve the quality of life for others through your favourite charities. Spotlight UK is a charity and they rely on donations. They are very grateful to everyone who supports them financially so if you would like to help increase their much needed income by donating a percentage of your vehicle's value to this charity, simply add your details to the quote form above to find out how much your vehicle could be worth, or alternatively you can call one of our advisors on 03333 44 99 50.
Spotlight UK Registered Charity Number:
England: 1129258