2020 was a devastating year for many, and charities up and down the UK have felt the crippling effects of the pandemic, which has, and still is affecting millions in need. At Scrap Car Comparison, we've made it our mission to make a difference, one charity at a time. Our Donate A Car Scheme allows our customers to donate some, or all of the profit of their scrap vehicle to one of our chosen charities, making a huge impact to those who need it most. Every month we feature a new charity, and our customers can choose to donate to our featured charity of the month – or any of our other charity partners. We're proud to say that since the scheme started in 2016, we've raised over £210,000 for over 40 different charities, both big and small.
Charities we Supported in 2020
In the past 12 months alone, we've raised over £75,000 for charities including NHS Charities Together, Ronald McDonald House Charities, British Heart Foundation, Cancer Research and more. Every month, the whole team gets behind the fundraising efforts to raise as much money for the vital work that these charities do. Without them, those in need simply wouldn't get the support, advice, care and treatment they desperately need.

The team here at Scrap Car Comparison learns so much about all of the fantastic work these charities do while building great, long-lasting relationships with them. We want to educate our staff and customers about the vital work and to raise awareness of their services, and how to donate through their old, damaged or unwanted vehicles.
Here's the full list of charities we've supported in the past year:
Crisis
NHS Charities Together
Children's Air Ambulance
Ronald McDonald House Charities
British Heart Foundation
Stand Up To Cancer
Downs Syndrome Association
RSPCA
Action Medical Research
Cancer Research UK
Marie Curie
Blue Cross
Dementia UK
5 Reasons to Donate
A new way to donate and offer your support.
You can choose any of our featured charities to donate to.
Help the environment by scrapping your vehicle.
It's never been easier – it's free, convenient and our sales team will guide you.
You decide how much to donate!
Want to know more? Read more of our most frequently asked questions on our charity scheme.

Charities we're Supporting in 2021
At Scrap Car Comparison, we support lots of different charities both big and small. Now more than ever, we want to support as many charities as we can, and offer a helping hand as we battle through the Covid-19 pandemic. We're looking forward to another 12 months of fundraising, shouting about the wonderful and vital charity services and building relationships with charities.
This year we'll be supporting The Children's Trust, Baby Bank Network, Stand Up To Cancer, RNID and more. Head to our dedicated charity page or follow us on socials to see when you can donate to one of the charities – see the full list of charities we support.
This month we're supporting Camphill Village Trust, a charity who has been supporting adults with learning and other disabilities to lead a life of opportunity for over 65 years.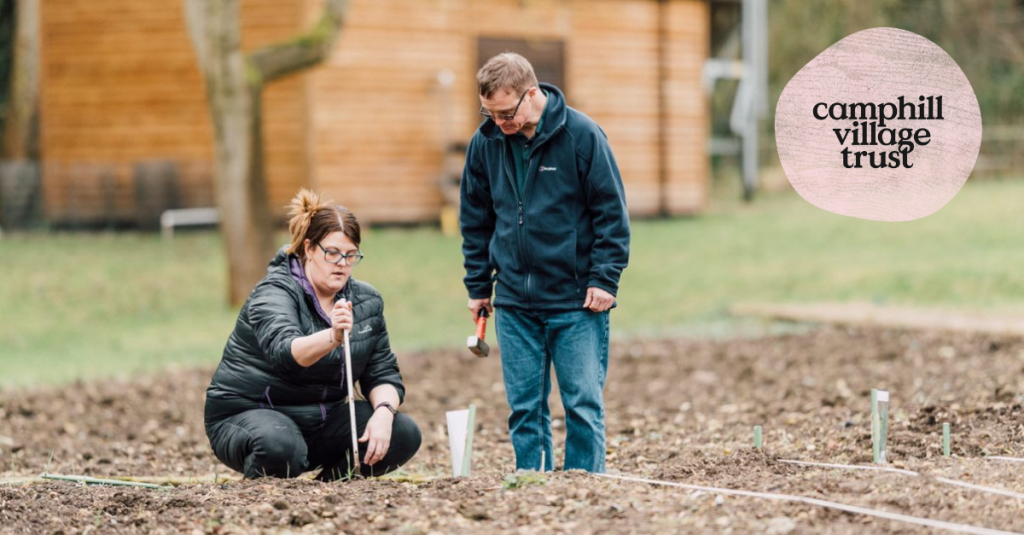 Get Started Today
Your first step is to contact us! You can either fill in the above form with your vehicle details or call us on 03333 449950. We will then put your vehicle's details through our expansive database of buyers to find you the best price for your vehicle.
There are a variety of reasons you may consider selling or scrapping your car, whether your car is damaged or broken or perhaps you don't use your car or van much anymore and are looking to free up some extra space, Scrap Car Comparison makes the process hassle-free by collecting your vehicle free of charge and donating the proceeds to one of our featured charities. It's never been easier to donate to charity!