Scrap Car Comparison is proud to be supporting Air Ambulances UK (AAUK) for the remainder of August as our featured charity. AAUK is the national charity supporting the lifesaving work of the UK's air ambulance charities, enabling them to save even more lives every day.
Air Ambulances UK are preparing for their annual campaign, Air Ambulance Week, the only week in the year dedicated to raising awareness and funds for the vital lifesaving work of air ambulance charities. Air Ambulance Week 2023 takes off across the UK from 4 – 10th September, with air ambulance charities across the UK delivering the message that Air Ambulance charities can't save lives without you!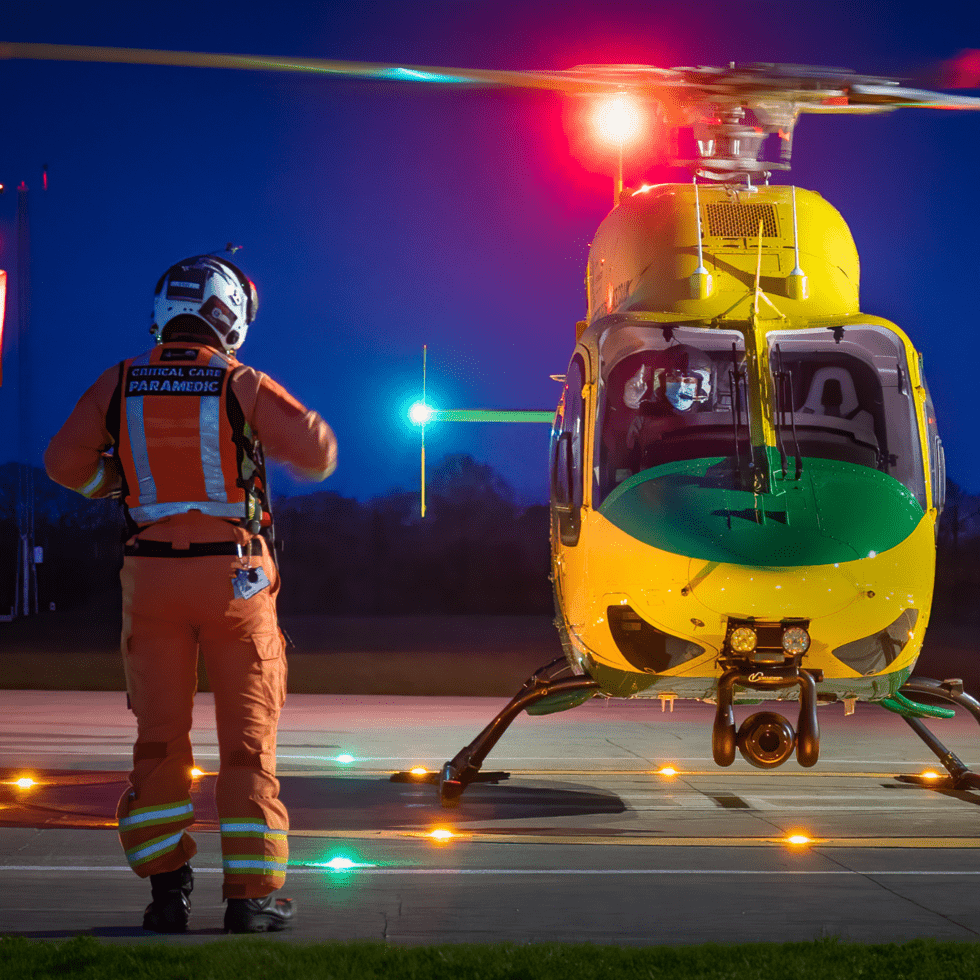 The event also highlights that anyone, anywhere in the UK can become a patient at any time. Air ambulance charities collectively make over 100 lifesaving missions each day across the UK. There are 37 air ambulance helicopters in the UK operated by 21 air ambulance charities, providing pre-hospital care support to the NHS and forming an important part of the UK's frontline emergency services.
Air Ambulance charities can't save lives without you, and Claire Danson's story illustrates how your support is crucial for air ambulance charities to save lives. Claire was airlifted by Hampshire and Isle of Wight Air Ambulance (HIOWAA) following a road traffic collision. Claire had been cycling along a narrow country lane when she collided with a tractor, leaving her trapped beneath the trailer and suffering from severe spinal injuries. Thanks to the swift assessment and treatment she received, Claire was airlifted to the major trauma centre in Southampton where her treatment could continue.
Claire said "I was aware that I was paralysed, I was aware that my legs weren't going to work again, but I was also aware that had the air ambulance not come out, I wouldn't have survived."
Simmy Akhtar Air Ambulances UK's CEO said: "As charities that almost completely rely on donations, we are encouraging everyone to support their local air ambulance during Air Ambulance Week. By supporting us and your local air ambulance you will be ensuring patients such as Claire can continue to receive advanced pre-hospital care when a sudden life-threatening injury or medical illness occurs."
To show your support for Air Ambulance Week, you can choose to donate through our Donate-A-Car scheme. When selling your car with Scrap Car Comparison you can choose to donate some – or even every single penny – of the profits to our featured charity. We've worked with some of the biggest charities in the country and raised thousands of pounds towards important work across a huge spectrum of causes. For further information on how this scheme works, we've put together a handy FAQ document, which can be found here. Use our quick and easy online quote generator, or call us on 03333 449950 and find out just how much you could receive for your old car in as little as 60 seconds.