---
Scrap My Car Glastonbury
Are you looking for a simple way to scrap your car in or around Glastonbury? At Scrap Car Comparison, we pride ourselves on giving customers access to our extensive network of both scrap and salvage buyers across the UK, meaning that you can scrap your car with us whether you're based in the heart of Glastonbury or further afield
All of our buyers, no matter where they're based, have undergone thorough quality and service checks, and we can also guarantee that you won't be subject to any unexpected fees or costs during any part of the process.

Large Glastonbury Network

Guaranteed Prices

Free Collection

Experienced and professional
---
Where to Scrap My Car in Glastonbury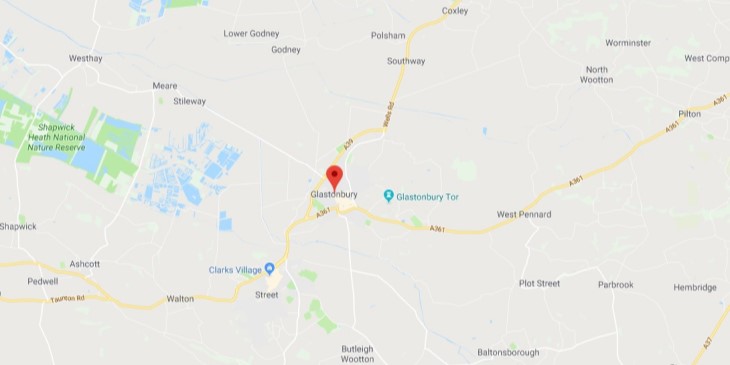 If you're looking to scrap your car in Glastonbury, Scrap Car Comparison should be your first choice.
If you're based in Glastonbury and looking to scrap your car, you may not automatically find the best deal nearby in Shepton Mallet, Bridgwater, Sparkford, or other surrounding locations.
But this shouldn't cause you worry. At Scrap Car Comparison, we want to make sure you get the best deal for your scrap vehicle so, when you enter your details, we don't just compare prices from local dealers and buyers, but also from buyers across the UK.
Vehicle Recycling Glastonbury
We can arrange for your car to be recycled in Glastonbury, all of which is done in the most environmentally friendly way. You may choose to get your car recycled for a variety of reasons including a failed engine or MOT, crash damage or just old age.
If you're looking to recycle your car in Glastonbury and the surrounding area gets in touch with us today.
Scrap Car Collection in Glastonbury
To make the process even easier, we have specially designated local collection agents situated across the UK who can collect your car from your location and transport it straight to your chosen scrap yard and buyer.
Our collection service is completely free of charge and we will make sure that we collect your scrap car at a time that is convenient and appropriate for you.
If you want to find out how much you could get for your scrap car, simply enter your details in our quote tool today.
Scrap My Van Glastonbury
Prices in the scrap metal market are calculated based on a van's weight – usually per ton. However, the value of scrap metal can fluctuate depending on how the market is performing, which will directly affect the quote you're offered. With Scrap Car Comparison, we guarantee all of our quotes for 24 hours, so while you make up your mind, you can rest assured that your quote is safe. 
We scrap vans in a similar way to scrapping cars, and your van will be collected free of charge and on a day and time that suits you. We'll quote your van regardless of it's condition too! Get your free, personalised van quote, or speak to one of our expert advisors to find out more.
What our Scrap Car Glastonbury customers are saying
We pride ourselves on the professional, friendly and efficient services we provide, from the beginning of your journey, to the very end. We always give impartial advice and provide our customers with the knowledge they need to pick the deal that's right for them. Read what some of our customers have to say:

"Fantastic service. Trustworthy. Polite and friendly. Good value for service. Efficient. Demonstrated integrity. No complaints. Thank you very much for your service."
Roy J – Reviews.co.uk

"I can only say that I was very impressed by the service provided by Scrap Car Comparison, my car was picked up within 48 hours and the money in my account 24 hours later. 5 Star Service."
David H – Reviews.co.uk

"Can't fault the service. From initial contact to being paid was about 48-72 hours. Couldn't recommend it more. I'd struggled to sell my car as it had faults, but scrap comparison helped and found a buyer within an hour."
Andy Y – Reviews.co.uk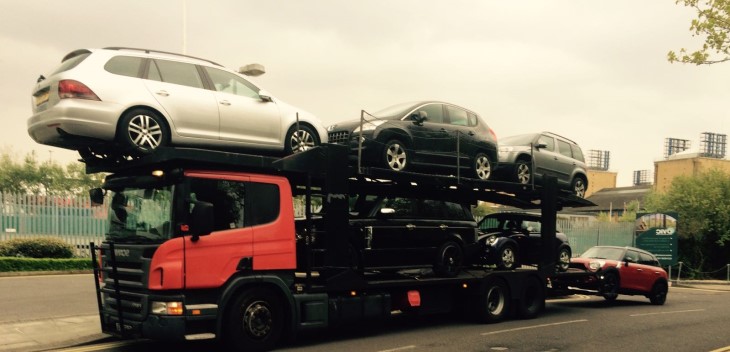 Scrappage FAQs
Where Can I Scrap My Car in Glastonbury?
We have a number of scrap car providers located in the Glastonbury region. Wherever you are, we'll provide a number of quotes for you to choose from, and a local scrap merchant will collect your vehicle from you without having to deal with the hassle of finding a scrap yard or transporting your vehicle there!
Can You Collect Salvage Cars?
If you have a salvage car, van or another vehicle that's been written off, we can help. Written off vehicles are typically worth more than their scrap equivalents, so complete our online form which can be found here and see what you can make.
I Want a Scrap Car Collection Near Glastonbury, Can You Help?
We can indeed help! We have a vast network of scrap car dealers that routinely collects cars to be scrapped, you don't need to worry about transporting the vehicle anywhere. We cover the entire UK, so if you're in Glastonbury or in neighbouring areas, we're more than happy to help you out!
What's the Scrapping Process for a Car in Glastonbury?
We've worked tirelessly to make car scrapple simple and easy for vehicle owners across the UK. Just send us your details and the necessary information on your car, and we'll be in touch with you with the most competitive quotes from local providers. Choose from selected providers and make an arrangement with them to collect your vehicle!
Do I Need to Transport my Vehicle to the Nearest Scrap Yard?
Taking a vehicle to scrap yard can be a stressful time, especially when you're tied into their quote for the car, you would need to make arrangements to transport it, even if the vehicle isn't roadworthy – the list goes on! We offer the much more convenient option of having a local scrap dealer collect the car from you. Just fill out the form and we'll take things from there!
For any more questions on the collection, payment or the process, visit our FAQ page all about scrappage.
Other Locations Near Me
Our Glastonbury collection service provides quick pickups with a professional attitude. Need your car or van collected quickly and don't want to be messed around? Contact us right now for a rapid collection anywhere in the UK.
Here are some of our larger collection areas.