Cars are wonderful, aren't they? Not only do they transport us from one location to another (usually in one piece!) but they also star in some of the best films, truly emphasising a storyline. Which is why we've put together a comprehensive list of the best car movies of all time.
Whilst the definition of a car movie can vary, we've included those where a car plays a key role in the movie. This means that the movies had vehicles which were either the star of the show, or a key plot line with regards to how the character interacts with the world through that vehicle. Whether that's as a mode of a transport, humour, or a weapon. The below list is our version of the best car movies that are currently out there, but we've put them in alphabetical order to dissuade away from any form of favouritism…
#1: A Team

Release Date: 1983
A Team sees a group of ex-special force soldiers on the run from the military police for a crime they were imprisoned for, but didn't commit. Leaving behind a trail of explosions in their wake.
#2: Baby Driver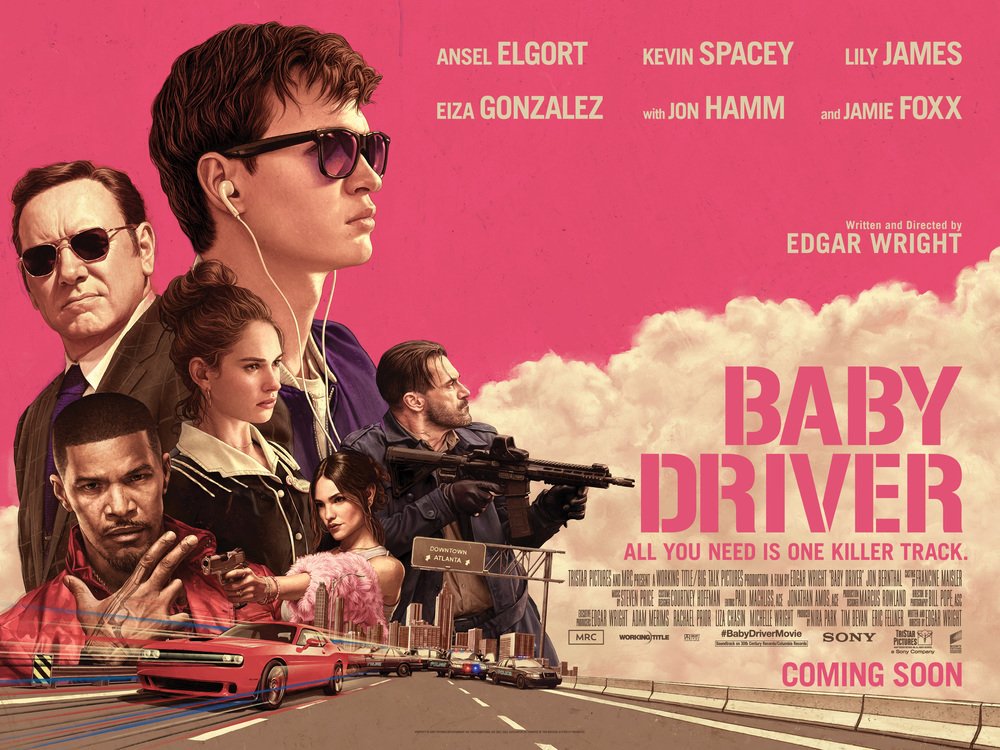 Release Date: 2017
Ansel Elgort plays Baby; the talented getaway driver who relies on the beats of his (rather epic) playlist to stay focused. Baby is hyper-focused, skilled and the best in the game, so when he meets the woman of his dreams, he sees a chance to ditch the shady lifestyle. But when you work for a crime boss, there comes a time when you must face the music – especially when it threatens your life, love and freedom.
#3: Back To The Future.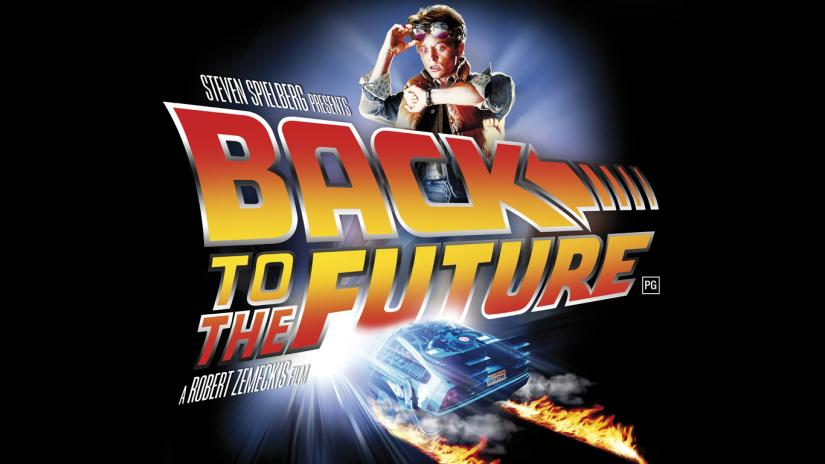 Release Date: 1985
When Doc Brown's science experiment goes awry, small-town Californian teen Marty McFly is thrown back to the 50's in a modified DeLorean car. Rushing against time to ensure that his parents fall in love so that he doesn't cease to exist, Marty is up against it. With the added twist of having to return to his own time to ensure that he can save the life of Doc Brown.
#4: Bullitt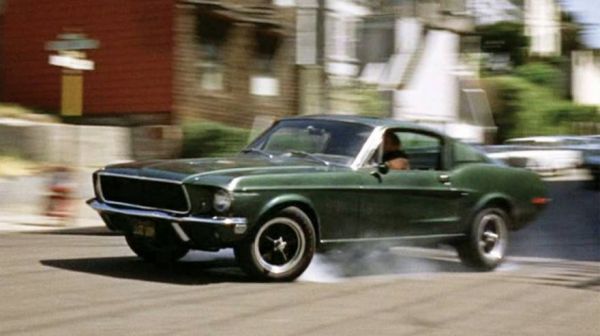 Release Date: 1970
Steve McQueen plays Frank Bullitt; a police lieutenant who is put on duty to watch Johnny; the brother of the mob boss that Senator Walter Chalmers is trying to take down. With the help of Johnny's testimony, Pete Ross the mob boss could be facing some serious jail-time, which is why he puts a pair of his hitmen on the case to try and stop that from happening. Through complications, double crosses and chaos, Bullitt must follow their trail through the maze to ensure that justice is served.
#5: Cannonball Run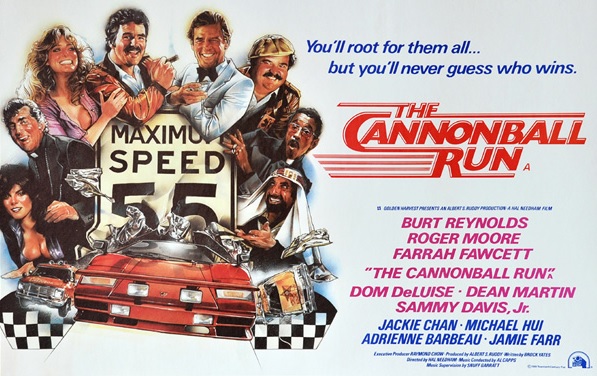 Release Date: 1981
Burt Reynolds, Farrah Fawcett and Roger Moore feature in this film where they must all jump in their cars and take off in a cross-country race.
#6: Cars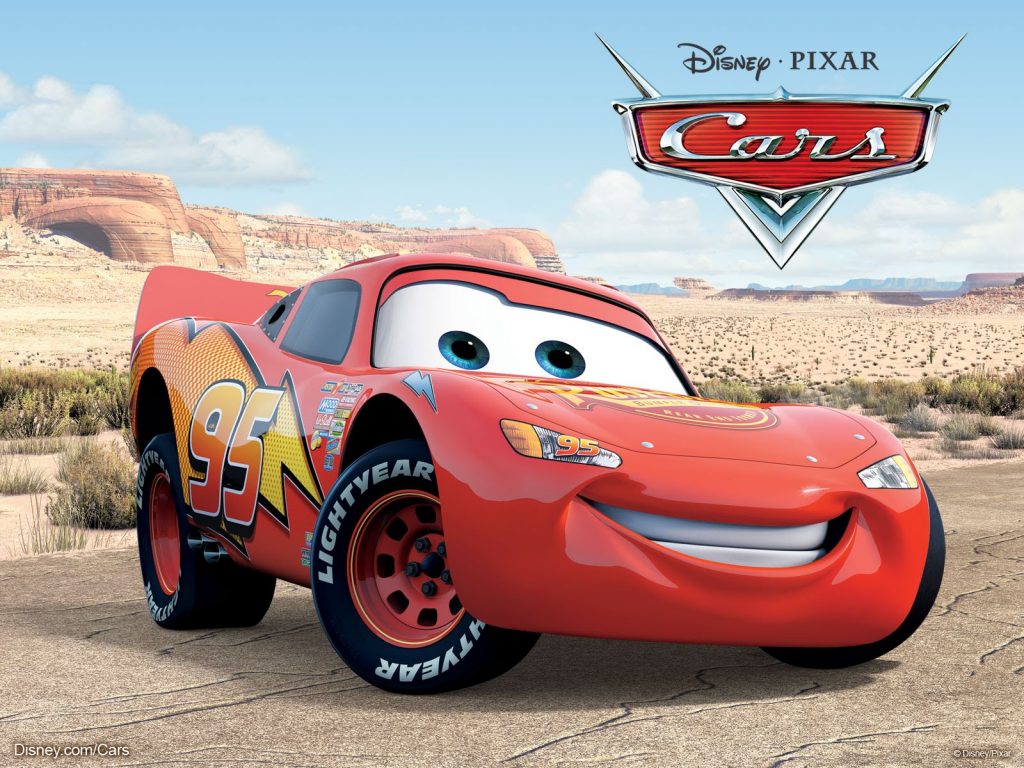 Release Date: 2006
Whilst on route to the Piston Cup Championship, Lightning McQueen falls out of his trailer and into a nearby run down town called Radiator Springs. His main priority is getting back on track in California so that he can make his race against The King and the Chick Hicks, but the more time he spends there befriending the residents, the more his priorities change…
#7 Death Proof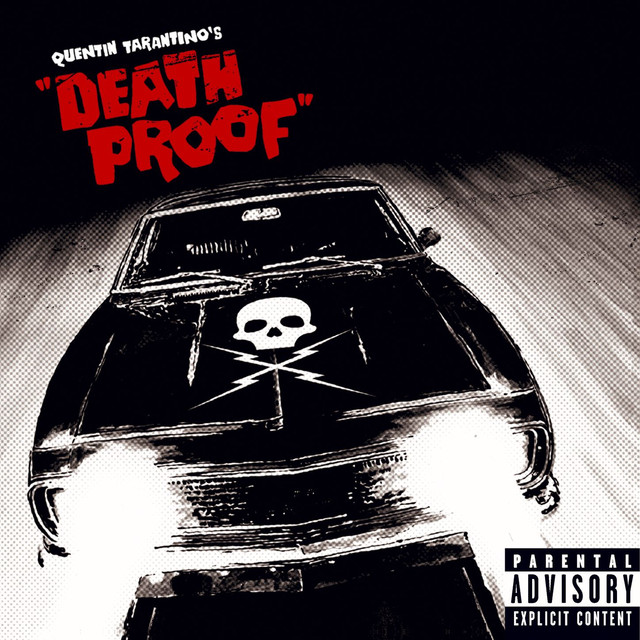 Release Date: 2007
Stuntman Mike plays a professional body double who's a bit of a psycho. With his car doctored for full impact he takes women for deadly drives in his free time and the bodies begin to pile up whilst he walks away without a scratch. But when he targets a tough group of female friends, he realises that he may be in over his head.
#8: Death Race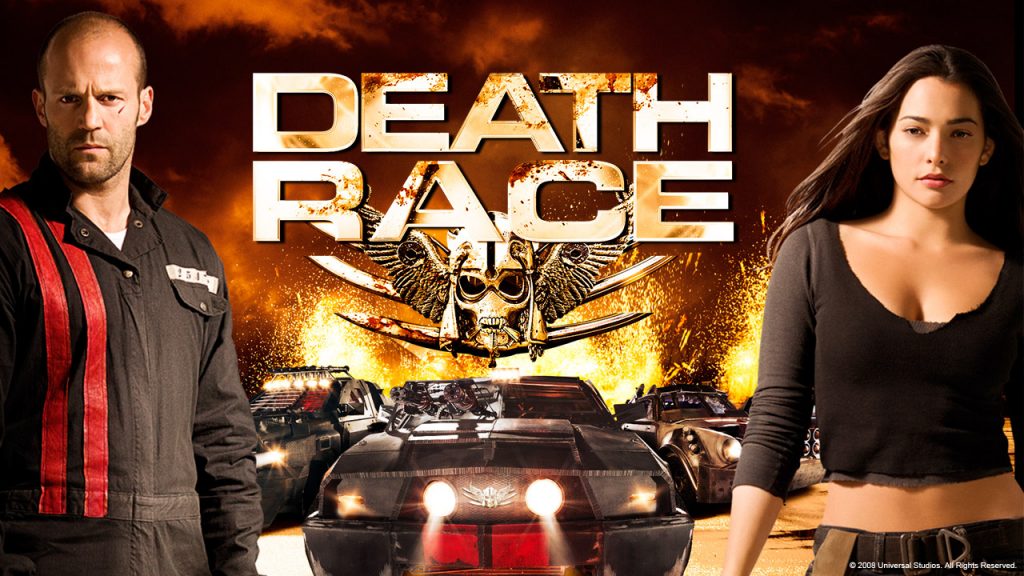 Release Date: 2008
Three-time speedway champ Jensen Ames finds himself at Terminal Island; the country's toughest prison, after being framed for a murder he did not commit. But an opportunity for freedom presents itself when the prison warden offers Jensen a choice; either compete in the Death Race as the mythical driver Frankenstein, or rot in a cell forever. Each of the vehicles in the death Race are equipped for maximum destruction with armour, grenade launchers and flamethrowers attached to the vehicles, and the rules are simple; either win the race or die trying.
#9: Drive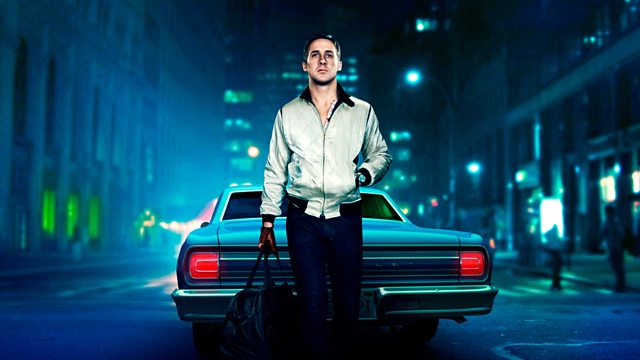 Release Date: 2011
Ryan Gosling plays Driver; a cold Hollywood stuntman who moonlights as a getaway driver. His icy exterior begins to thaw however, when he meets neighbour Irene and her son. But when her husband gets out of jail and enlists Driver's help in a million-dollar heist, things go awry. The job goes wrong and to protect Irene and her son from harm, Driver must risk his life.
#10: Drive Angry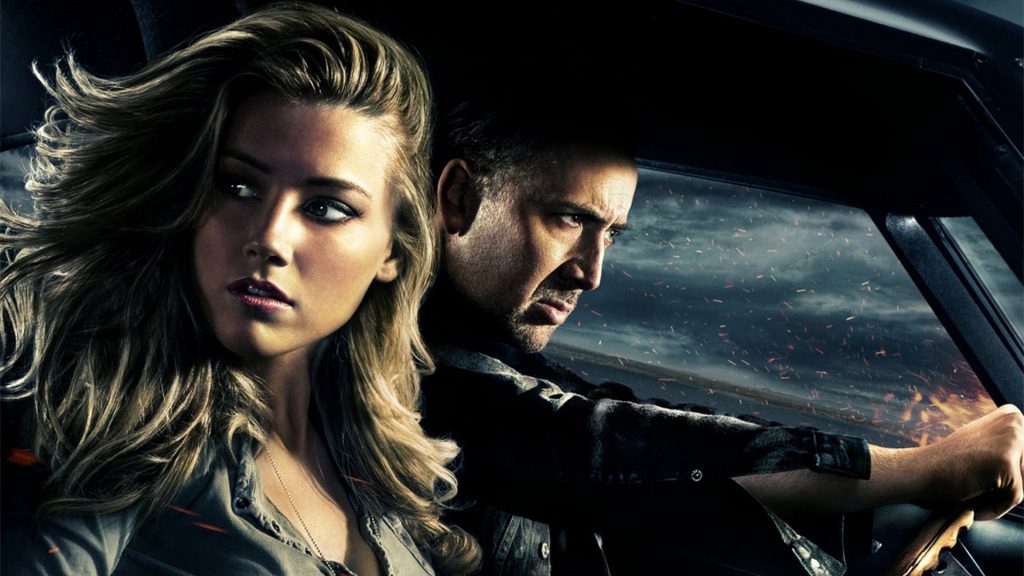 Release Date: 2011
Brutal felon John Milton is thrown into the the fiery pits of hell for his crimes, but escapes when a cult murders his daughter and takes her baby to sacrifice and unleash Hell on Earth. Milton is determined to rescue the child and so he and a waitress join forces in her ex-lover's muscle car. But Satan wants Milton back and sends his merciless henchman to retrieve him…
#11: Dude, Where's My Car?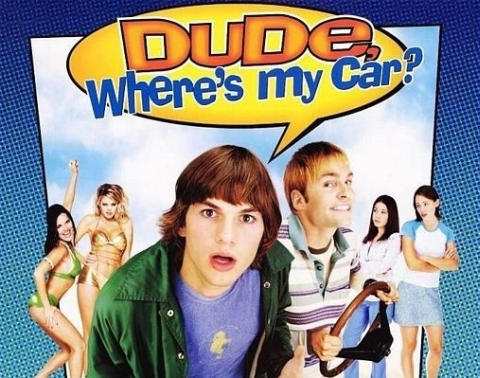 Release Date: 2011
Waking up, two dudes can't remember much after a super-sweet night out… Including where they parked the car. So, they embark on the mission of retracing their steps to try and figure out what they did, hoping it will lead them back to their missing car.
# 12: Dukes Of Hazzard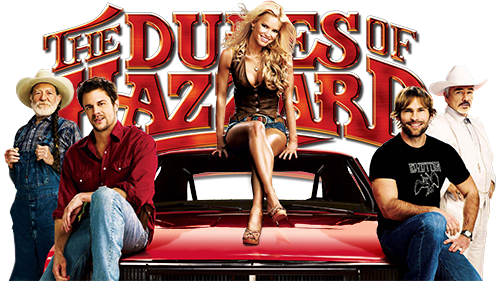 Release Date: 2005
Brothers, Bo and Luke, tear through rural Hazzard County transporting moonshine for their kind-hearted uncle. So when they learn that a corrupt politician is evicting farmers so that they can sell off their land, they decide to fight back.
#13: Fast And Furious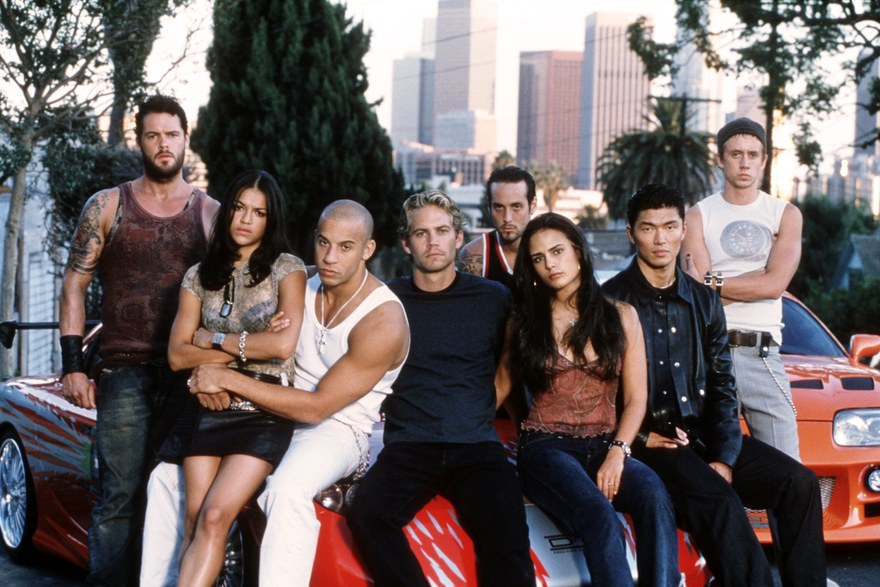 Release Date: 2001
Dominic Toretto doesn't just enjoy the adrenaline of street car racing, he built his family there. So when newcomer Brian turns up – he's apprehensive. But after an intense meeting with Johnny Tran, Dominic lets Brian into his circle of trust. But little does he know that Brian is an undercover cop and both him and Johnny Tran are prime suspects in the case he's working on.
#14: Gone In 60 Seconds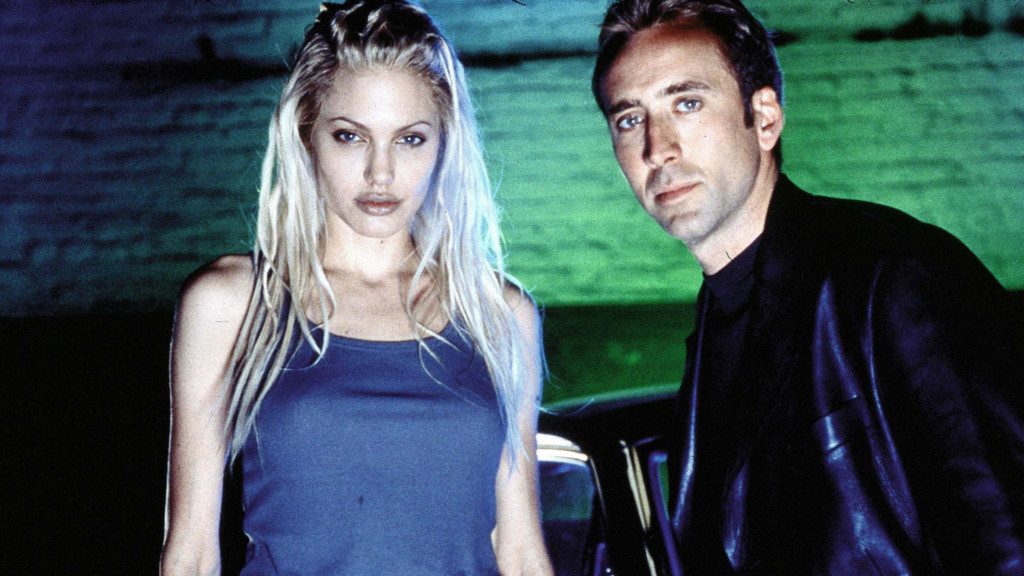 Release Date: 2000
A car-thief gone straight, Randall "Memphis" Raines must return to his old ways when, after an ominous visit from an old friend, he realises he has no choice. One life, one contact, fifty cars and one night.
#15: Gran Torino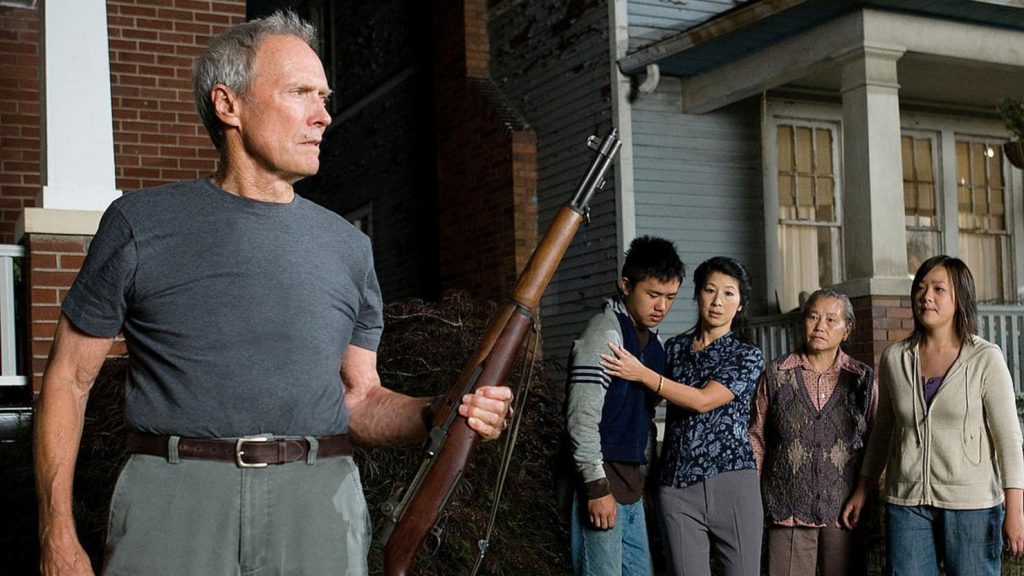 Release Date: 2009
Walt Kowalski, Korean War vet, fills the emptiness he feels in his life with beer, repairing his home and despising families in his neighborhood. But he becomes a reluctant hero when he confronts the gangbangers who tried to force a teenager to steal his car. An unlikely friendship develops and Walt learns that he has more a lot more in common with his neighbours, than he originally thought.
#16: Grand Theft Auto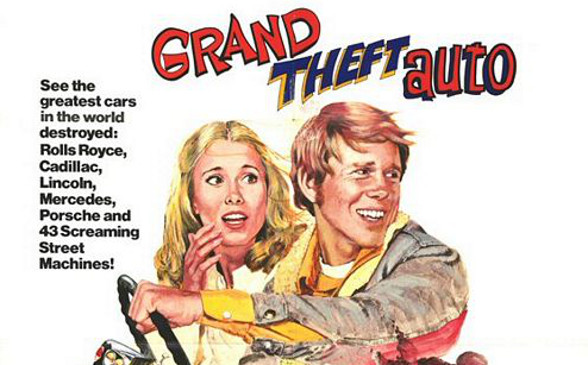 Release Date: 1977
Paula and Sam want to marry but her family aren't on board with their plans. So when Paula's father calls Sam a gold digger, she steals a luxury car from her parents with the aim of going to Vegas to marry her beau. Her father however, has others ideas and offers a large cash sum for anybody who finds his daughter, ensuing in a massive car chase.
#17: The Love Bug (Herbie)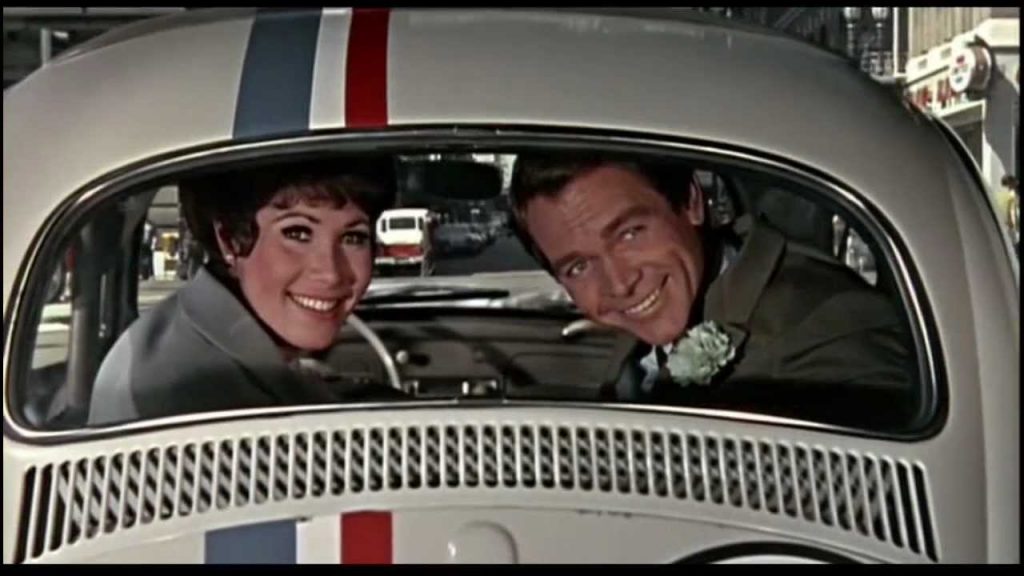 Release Date: 1969
A white Volkswagen Beetle that seems to have a mind of its own, soon finds itself in the hands of a race driver and his philosophical mechanic, Naming the car Herbie, the duo soon become the talk of the town California racing circuit. This displeases Peter, a sports-car dealer who uses his assistant in an attempt to come between the friends and their car.
#18: Italian Job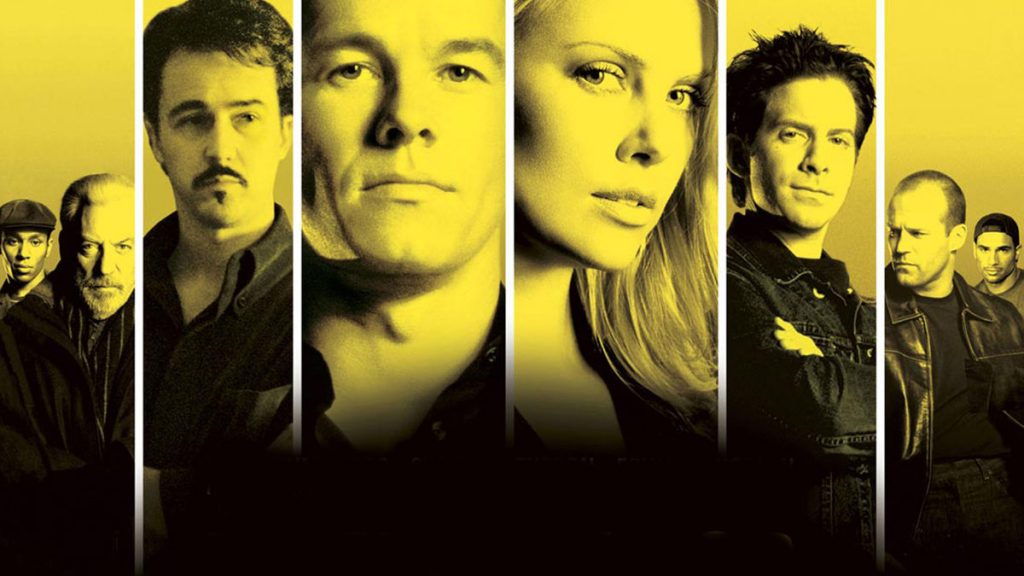 Release Date: 2003
After completing a heist in Venice, Steve turns on his partner John and keeps the gold for himself. But the rest of the team vow revenge, enlisting the help of Stella, Bridger's daughter, to recover the gold from Steve's Los Angeles mansion.
#19: Mad Max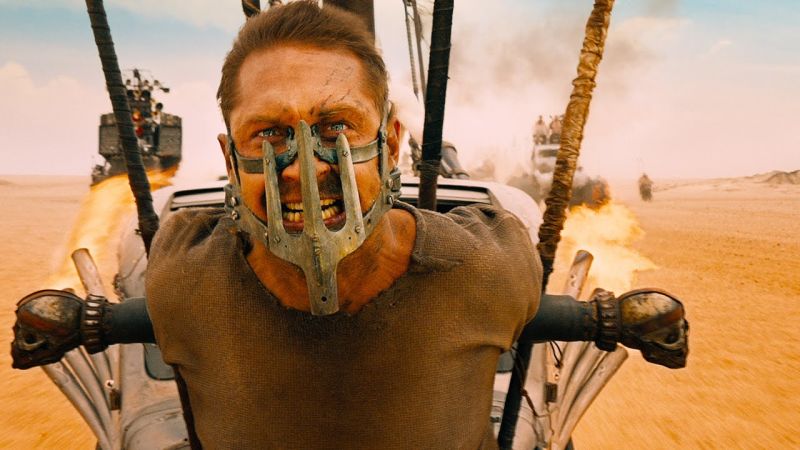 Release Date: 2015
Tyrannical Immortan Joe has enslaved apocalypse survivors inside a desert fortress called the Citadel for years, after the collapse of civilization. Fortified in an armored truck called the War Rig, warrior Imperator Furiosa leads the despot's five wives to freedom in a daring escape. Aligned with Max Rockatansky, a loner and former captive, a deadly high-speed chase ensues through the wasteland as they try to outrun the ruthless warlord and his henchmen.
#20: Need For Speed
Release Date: 2014
Struggling to keep his business above ground Tobey, a mechanic who races muscle cars in an underground circuit, reluctantly partners with a wealthy and treacherous person who frames him for a crime that he didn't commit. Fast-forward two years and Tobey is out of jail and out for revenge, with his only chance being a high-stakes race which he has to evade an army of cops and bounty hunters in a race against time to get to.
#21: Rush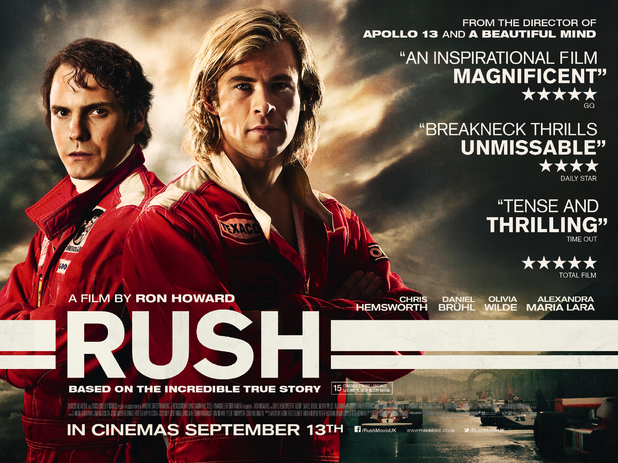 Release Date: 2013
English playboy James Hunt goes head to head against perfectionist Niki Lauda in this Formula One flick which sees the rivalry between them intensify as they tear up the track whilst pushing themselves to the breaking point both physically and mentally.
#22: Senna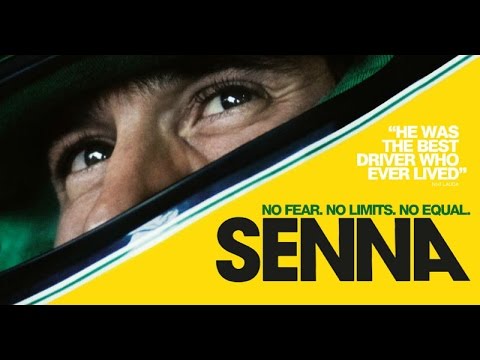 Release Date: 2011
Ayrton Senna became a three-time champion throughout his career as a Formula One driver before his untimely death at the age of 34. The film focuses on Senna's racing career from his debut in the 1984 Brazilian Grand Prix, to his death in his accident at the 1994 San Marino Grand Prix told through a variety of video clips and archived racetrack footage.
#23: Smokey And The Bandit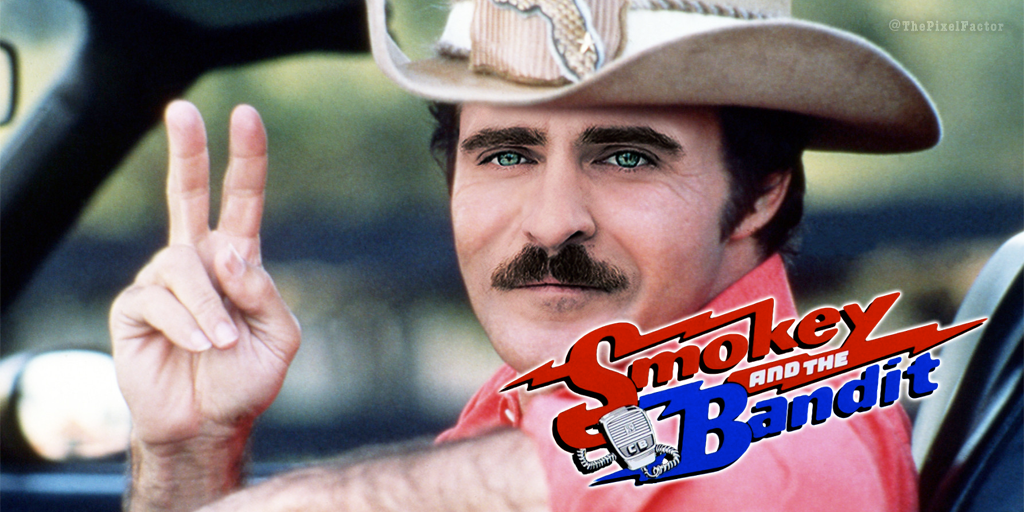 Release Date: 1977
Back in 1977 it was illegal to drink Coors east of the Mississippi River if you didn't have a permit, but Big Enos wants to drink Coors at a truck show. So Bo Darville, otherwise known as 'Bandit' agrees to make it happen by picking up the beer in Texas and driving it to Georgia within 28 hours. But trouble happens when he picks up Carrie; a local woman who won't marry the sheriff's son, and as a result Bandit picks up the attention of the law and ends up embarking on a high-speed chase away from the sheriff.
#24: Talladega Nights: The Ballad of Ricky Bobby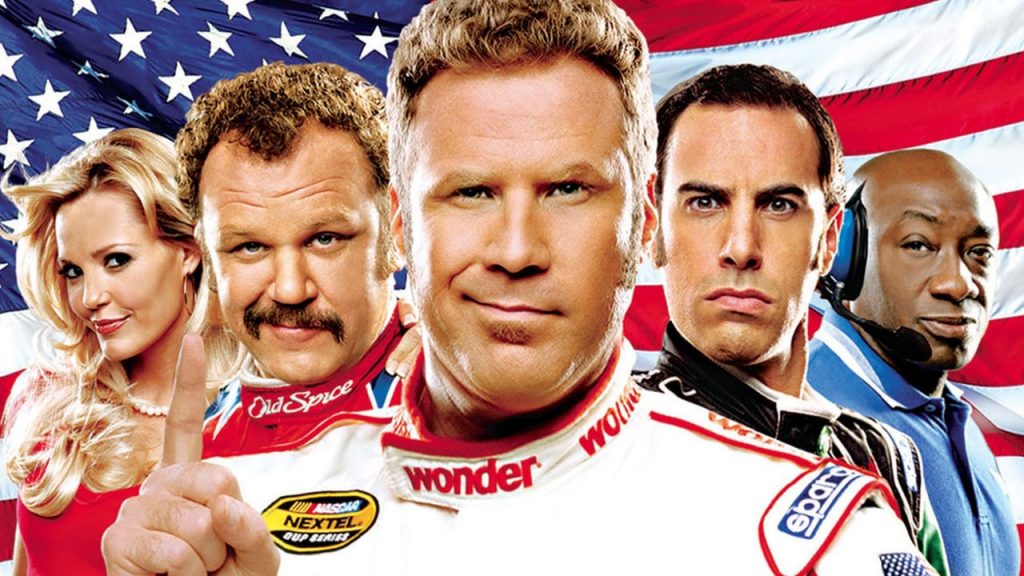 Release Date: 2006
Will Ferrell plays NASCAR superstar Ricky Bobby who has it all; he's at the top of his game, has a trophy wife, the fan's admiration and wealth to suit. But he soon loses it all when Formula One champ Ricky arrives on the scene. Will he be able to gain his way back to the top and restore his racetrack honour?
#25: Taxi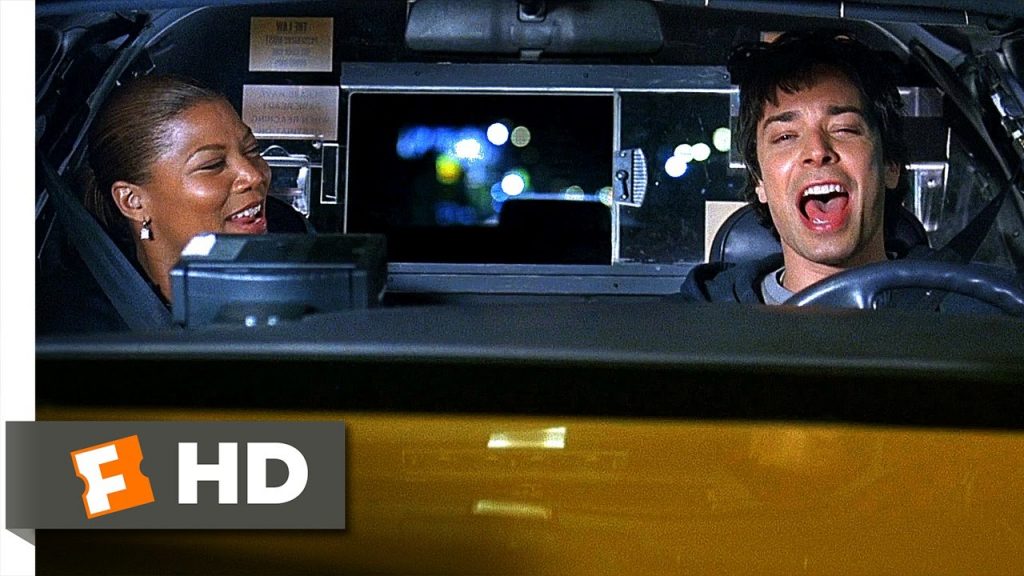 Release Date: 2004
Andy Washburn never had much luck as a driver, nor as a Police Detective. So after another onslaught of traffic accidents he finds himself demoted with a revoked driving licence. On his way out of the station he hears about a bank robbery and, determined to prove his worth and restore his title, he hails a cab (driven by Queen Latifah) to go and capture the bank robbers. But instead he ends up during a car chase, loses the robbers and gets the taxi driver's vehicle impounded. Determined not to give up Andy promises that he will get the vehicle back for her, if she can help him catch the thieves.
#26: Taxi Driver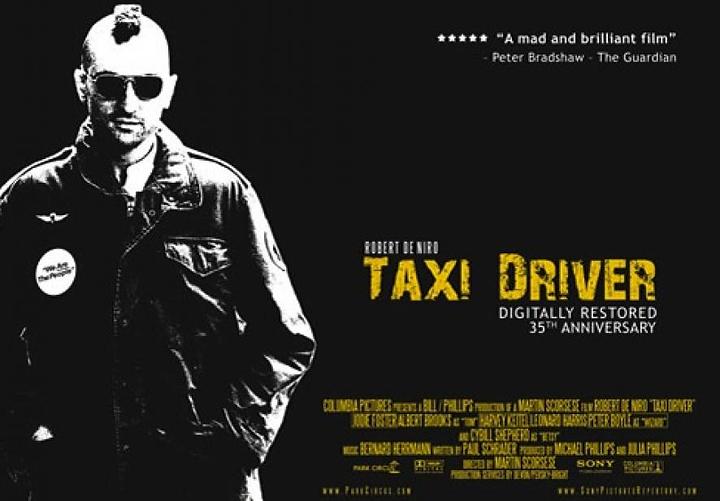 Release Date: 2006
Travis Bickle is a New York City cabdriver who suffers from insomnia and a desire to clean up the filthy city. But the more he haunts the streets at night, the more detached from reality he becomes. When he meets Betsy, a local campaign worker he becomes infatuated and determined to save the world.
#27: Thunderbolt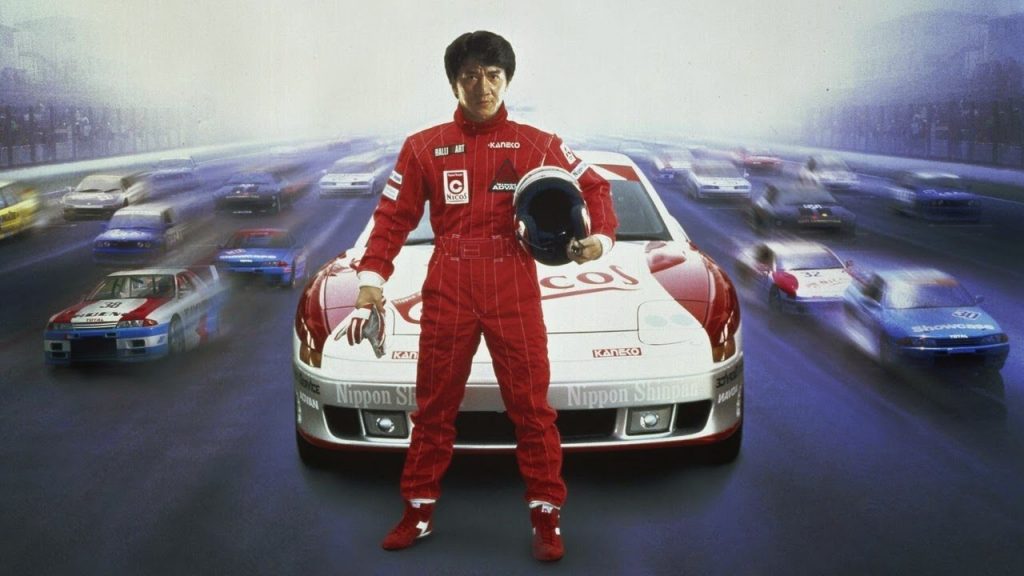 Release Date: 1995
Thunderbolt tells the story of a Hong Kong mechanic whose sister was kidnapped by a psychotic driver when he bested him in an impromptu car race.
#28: Transformers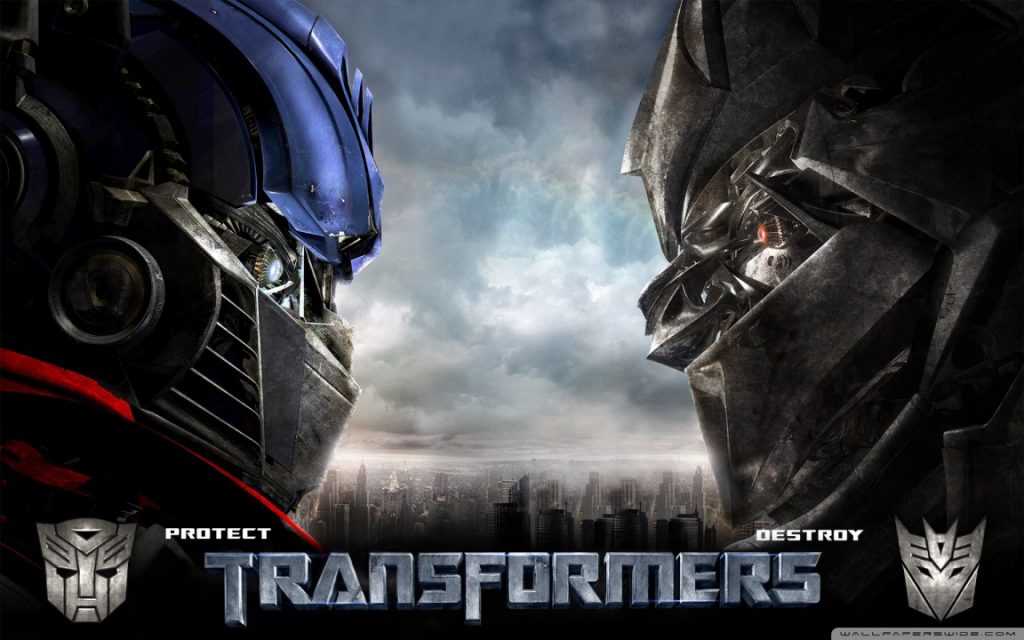 Release Date: 2005
When two alien robot species go head-to-head, the fate of the human race is at stake. With the ability to transform themselves into different mechanical objects, the Autobots (goodies) and the Decepticons (baddies) are able to disguise themselves but when they bring their war to Earth seeking the key to ultimate power, chaos ensues.
#29: Transporter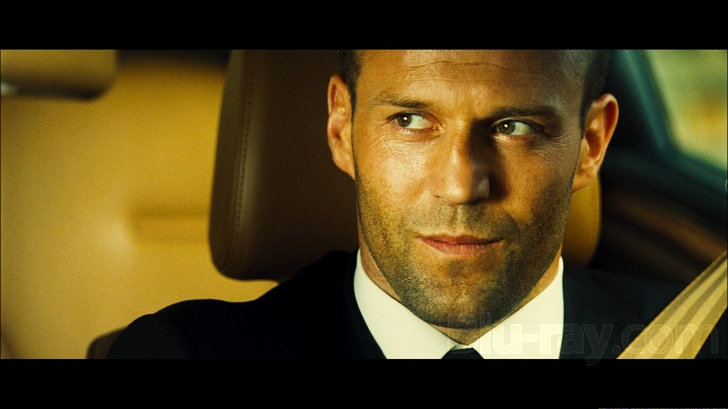 Release Date: 2002
Jason Statham plays ex-Special Forces operator Frank Martin, a retiree who has opted for a quiet life in France, hiring himself out as a mercenary transporter who moves goods from one place to another; no questions asked. But when he realises that he has been tasked with kidnapping the feisty daughter of a Chinese crime lord, dangerous complications ensue.
#30: Vanishing Point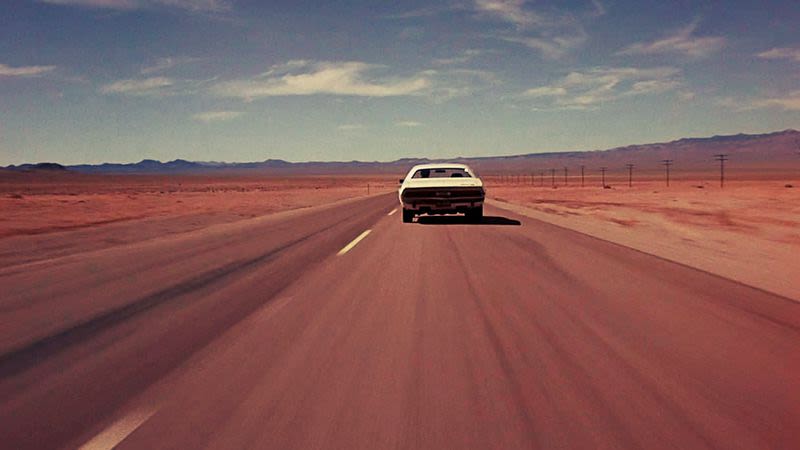 Release Date: 1971
Kowalski was once a hero from the Vietnam War, but now he is a driver for hire who is addicted to drugs. On a recent job he decides to make the journey a little more interesting by making a bet with his drug dealer that he can transport a car from Colorado to California in under 15 hours, with his latest drug purchase being free if he manages to do so. The trip ordinarily takes over 17 hours and Kowalski's reckless driving soon attracts the attention of the law enforcement which turns into a much publicised police chase.
Did your favourite film make the list?
If not let us know what it is in the comments below.