Honeypot children's charity have been working to enhance the lives of young carers and vulnerable children aged 5-12 years since 1996. Their vision is for every child to be able to make the most of their one chance at childhood.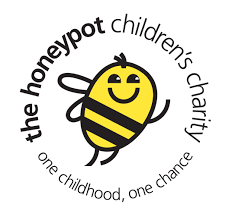 Honeypot provide respite breaks and on-going outreach support in the UK to young carers who need a break from their demanding and stressful responsibilities at home.
With residential sites in New Forest & Wales, Honeypot Children's Charity offer a much needed break to vulnerable children, many of whom would otherwise have nowhere to turn. Activities offered to the children include: zip line, art studio, guinea pig corner and not to mention the swimming pool.
Whilst enjoying a respite break with Honeypot, the children can totally unwind and make new friends with other children who are in similar situations and surround themselves with people who really understand what they are going through. Honeypot then offer regular play sessions in areas throughout the UK, so these friendships made can be developed.
Each Honeypot Child receives a birthday card and attempts to personally deliver Christmas presents to each child during their amazing Christmas roadshow.
Scrap Car Comparison look forward to raising as much funds as possible for HoneyPot during June.